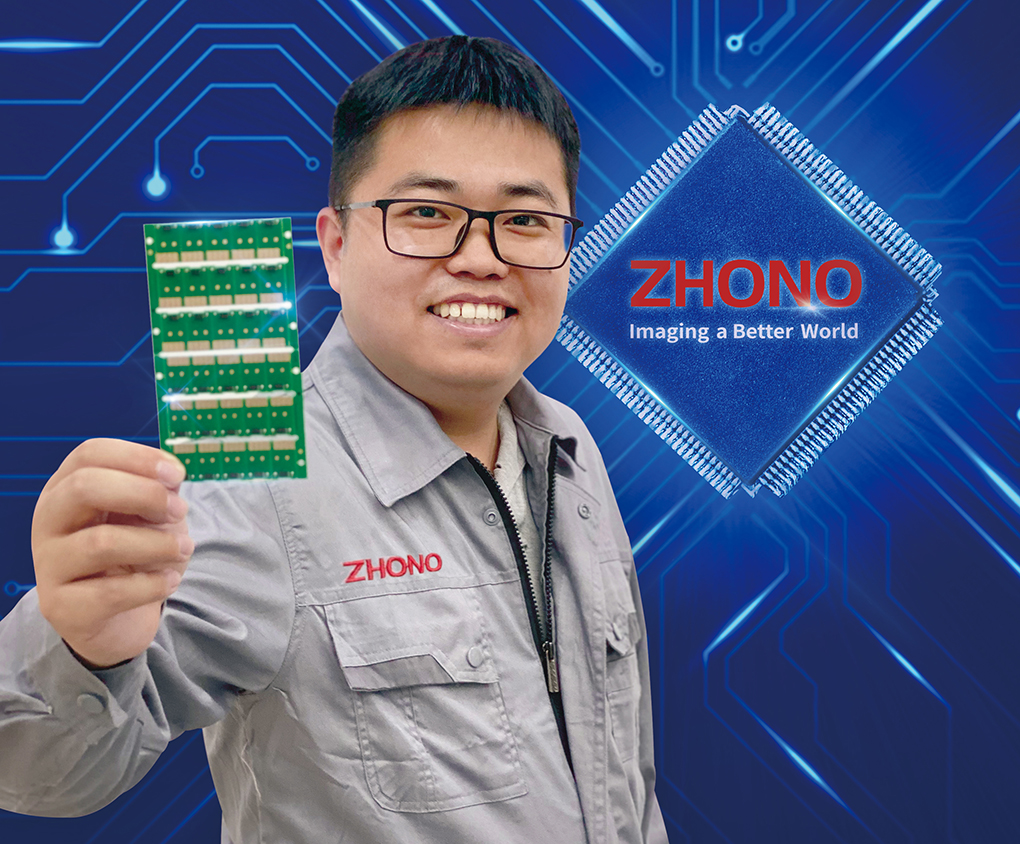 Not All Chips Are Created Equal
Not All Chips Are Created Equal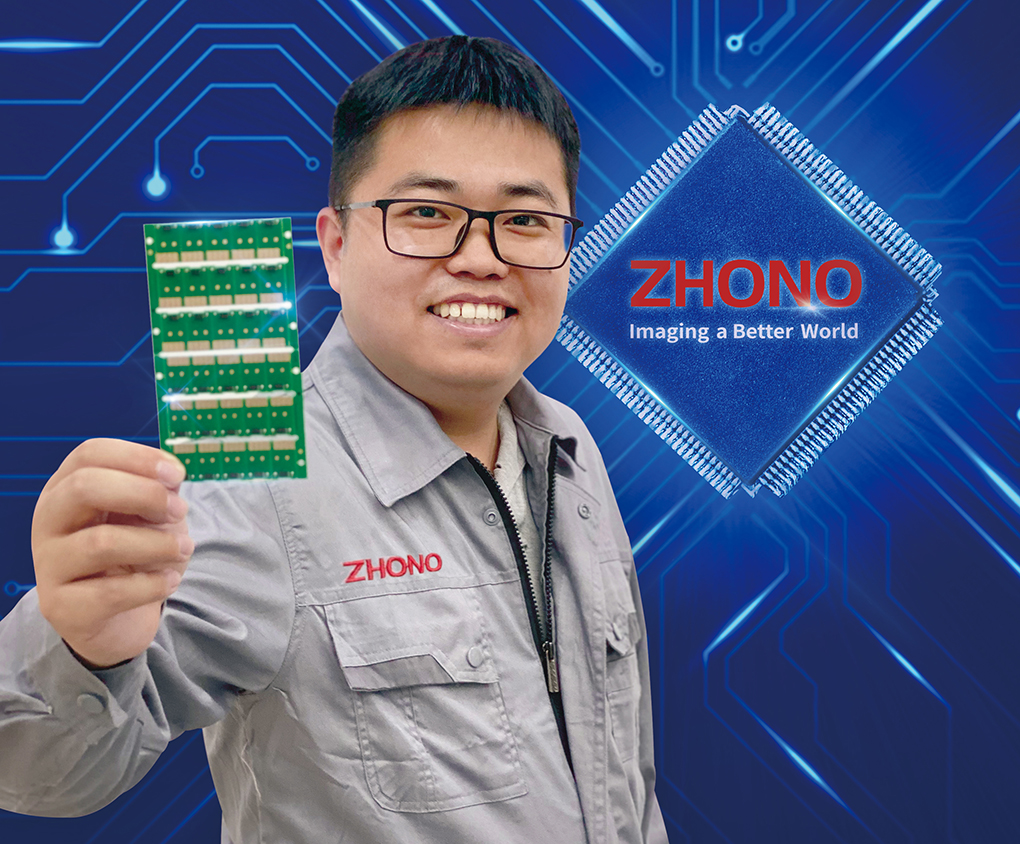 The availability and cost of microchips used in aftermarket printer cartridges have become a hot topic issue for the global industry in 2021.
Clearly, the COVID-19 pandemic has impacted many industries and the manufacture and supply of chips is no exception. The supply chain that manufactures and supplies the chip wafers, for example, is taking eight months longer to fulfil orders—a problem that will continue to impact pricing and supply for some time.
So, I made another trip to the head office and factory of Zhono in Guangzhou—the mega-sized, capital city of the prosperous Guangdong province in southern China. The word "perseverance" rings like a bell in my mind each time I visit Zhono. How are they making a difference at a time like this?
Perseverance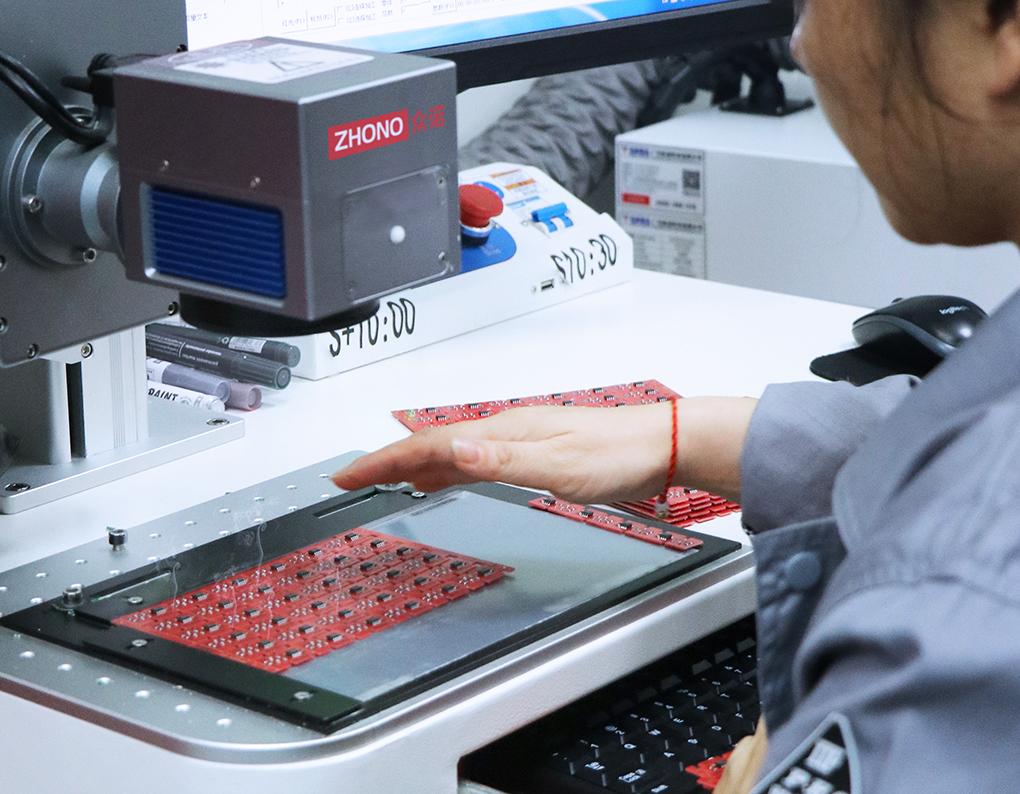 The company began operations in 2004 and was one of the largest agents for the sale of Static Control Components (SCC) chips in southern China. However, with many buyers moving directly to online purchasing on sites like JD.com, the company began to focus on its own chip research and development. So, in 2013, founding CEO Jack Wang chose the more difficult road as a professional developer and producer of chips and formally established Guangzhou Zhono Electronic Technology Co., Ltd. (Zhono). The vision was "to become the world's leading technology-driven enterprise" by implementing technological innovation to "image a better world."
Today, Zhono is one of the many well-established chip manufacturers, and in my view, it is a quiet achiever. It is not brazen in its marketing strategy as the company would rather get the product right than be the "first to market with a half-baked solution."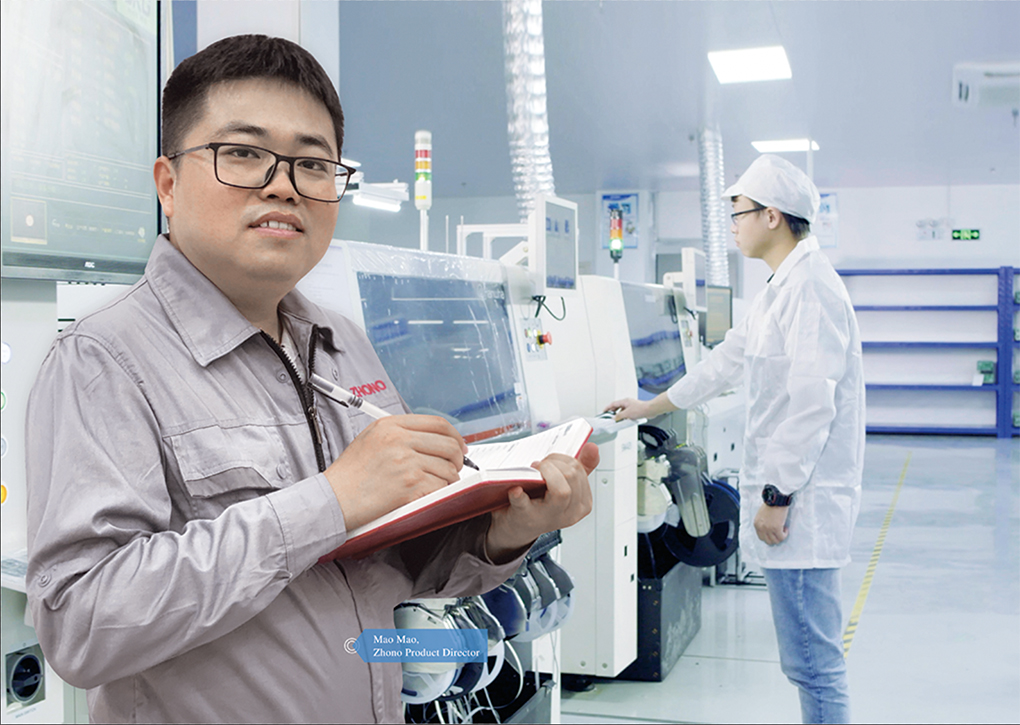 "Chip design was much simpler in the early days," Zhono chip engineer Mao Gong (pictured right) admits. "Today, the chips are far more complex, and we see many others' chips failing because they focused on being first to market before all due diligence had been completed."
Mao said he would never dare let a chip go to market that was not quite ready. "It is a game of perseverance," Mao says. There, I heard that word "perseverance" again.
The printing consumables industry began using chips in 2000 and they have become the single biggest obstacle to the development of the aftermarket. The chip is the key communication gateway between the printer and the cartridge. The aftermarket kept up with the OEMs at first. However, they moved to more complex microcontroller units (MCUs).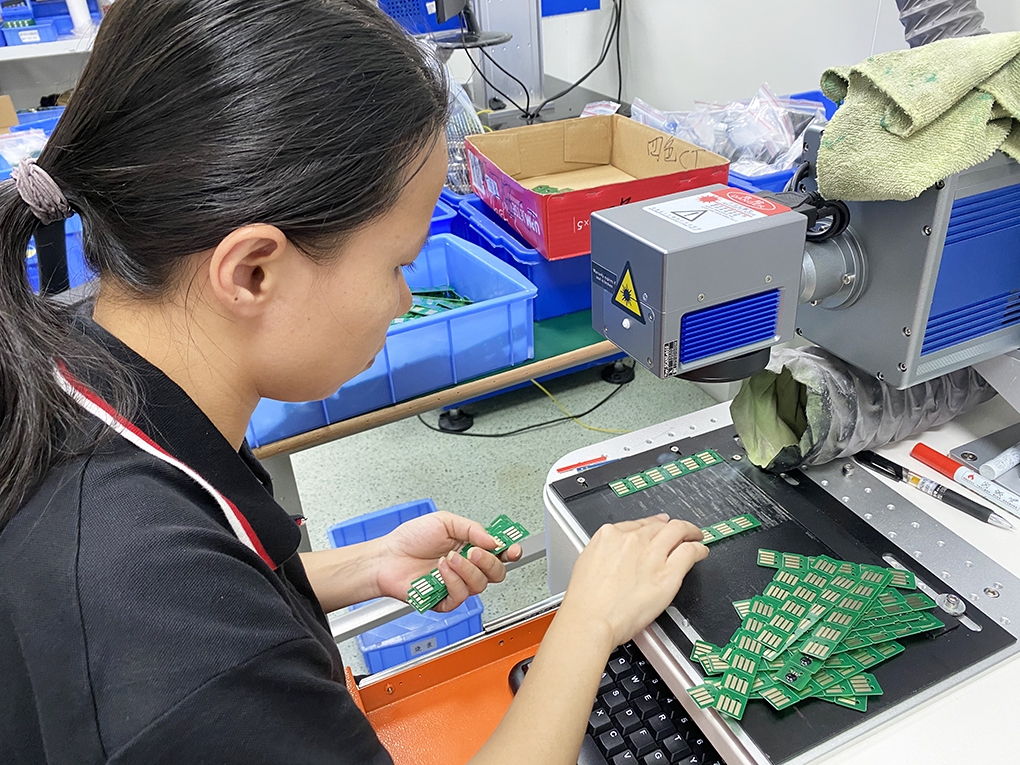 According to Mao, chips play an important role within the end-users printing experience. The chip monitors the usage of the consumables and can provide an early warning so users can prepare replacement consumables in advance to ensure the smooth completion of printing tasks. At the same time, chip data is used to avoid "grey" consumables being sold competitively in other regions impacted by currency exchange and pricing differences. However, users are finding out OEM manufacturers also use the chip's identification function to "lockout" the use of compatible consumables.
It once took just six months to research, develop, produce, and test chips ready for stable and reliable use. Now, with the higher levels of encryption, that same cycle has blown out to three years in some cases. This is another reason for the pressure on prices and availability.
"Let me explain it this way," says Mao. "A chip back in 2004 could be likened to a small steel locker. By 2016, the chip's capacity could be equated to the size of a filing room. Coming to 2020, that chip has grown in capacity to a large building. By 2024, we expect a chip to be like a skyscraper."  Mao explains that, as an engineer, "we need to take a lot of time to understand the purpose of each 'room'."
He also explains that by comparison, a firmware upgrade of the chip is like adding new instructions to open an originally closed room.
The highly encrypted, more complex chips used by the OEMs has meant any competitor must have deep financial pockets and be willing to invest the necessary time to deliver a stable, reliable workaround solution. Perseverance.
Innovation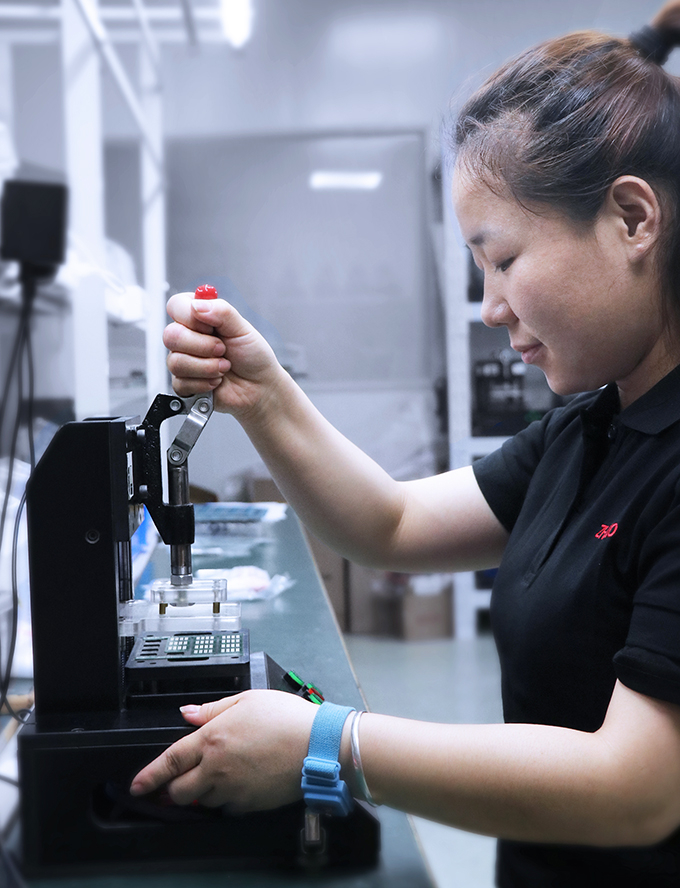 In the ten years I have been in China, the one thing I have noted is that innovation is in the very DNA of the Chinese people. I have not seen it at the same level of intensity anywhere else. They are diligent and courageous in their inventiveness, too.
Here in China, you can find any components, parts or finished cartridges—whether they be remanufactured or new-build—and chips are no exception. The continuous investment and innate inventiveness of major chip manufacturers to research and develop solutions will continue to dominate global demand into the future.
General-purpose MCUs no longer work as OEMs pay more attention to the adoption of higher encryption levels and additional functions. The need to be more innovative and to develop MCUs to meet the higher level of requirements has been added for those involved in the development of compatible chips. The demand for talented chip design engineers has increased. This, along with the inability of the supply chain to meet the demand for wafers, contributes to increased costs and delays.
I was able to meet some of Zhono's very capable engineers during my visit. They are young, enthusiastic, professional and dedicated. They certainly have an abundance of innovative spirit and enjoy the challenge of finding solutions for their growing customer base all over the world.
Today, Zhono provides more than 8,000 compatible chip SKUs for mainstream laser printers and digital copiers. These include HP, Xerox, Kyocera, Ricoh, Canon, Samsung, Minolta, Toshiba, OKI, Brother, Fujifilm and Lexmark.
They are committed to excellence. Being the first to market with a reliable, stable, compatible chip solution is exciting, they tell me. Exciting because it is coupled with months and sometimes years of rigorous testing not only in the lab but out in the field in the devices owned and operated by loyal partners. Mao tells me, "There is no possibility of sacrificing stability in exchange for being the first to launch a new solution. We have seen too many others fail this way."
It all comes down to perseverance and innovation. Not all chips are created equal.
---
Related:
*This article, "Not All Chips Are Created Equal," is also published on pages 4 to 7 of RT ImagingWorld magazine which can be downloaded for free.
Comment:
Please add your comments below about this feature article, "Not All Chips Are Created Equal" or join the conversation on LinkedIn.
https://o1.rtcdn.net/uploads/2021/11/Zhono-Mao-Mao.jpg
844
1020
David Gibbons
https://o1.rtcdn.net/uploads/2020/07/RT-logo-old-big-old-jiazi-3.png
David Gibbons
2021-11-19 11:06:07
2021-11-26 17:43:52
Not All Chips Are Created Equal