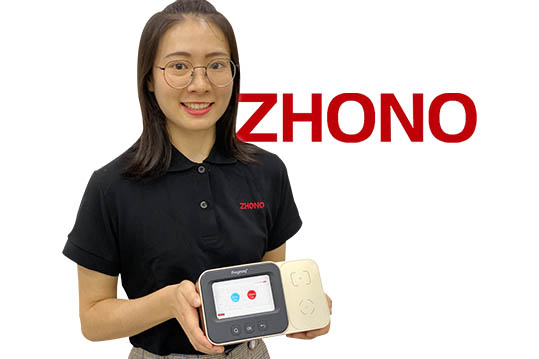 Chip Resetter Copes with Annoying OEM Firmware Updates
Chip Resetter Copes with Annoying OEM Firmware Updates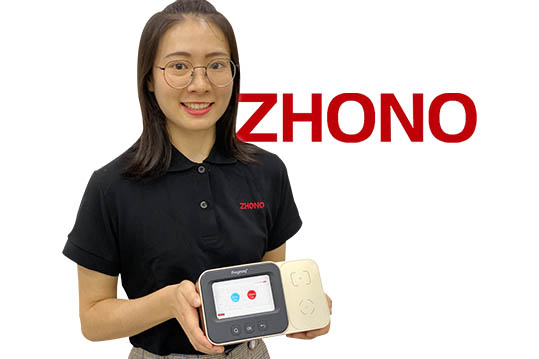 What are Firmware Updates?
A printer's firmware is a program stored on the printer that allows it to operate smoothly and to provide a positive end-user experience. One subtle but important role the firmware plays is to authenticate the cartridges which are installed.
Authentication occurs when the chip in the cartridge responds correctly to an algorithm challenge submitted by the printer.
By monitoring the two-way communication between a printer and an OEM chip, aftermarket chip manufacturers can reverse-engineer and develop compatible chips.
Updates sent through to the printer's firmware can introduce a new "challenge" not previously seen. OEM cartridge chips, manufactured by the printer maker, will "know" how to respond. Aftermarket chips may not—at least not until the design is updated to "understand" the new challenge and be able to work with the new printer firmware version.1
In recent years, some printer OEMs have strategically pushed firmware updates to block aftermarket cartridges from working in printers. As most cartridges have chips nowadays, the production, distribution and storage of aftermarket chips can be impacted following a firmware update.
Zhono's Solution
To cope with the ever-increasing firmware updates, Zhono launched Progeasy in 2017, which the company says is an integrated solution for programing, resetting, testing and remote chip upgrading.
Zhono is not the only chip manufacturer to develop a chip resetter solution to annoying firmware updates. However, Zhono takes pride that its Progeasy is the only chip resetter in the market, to date, that can reset the latest Kyocera 7th series chip.
Features and Strengths
Progeasy provides a solution for cartridge remanufacturers as it can avoid patent risks that confront those who use aftermarket chips. Meanwhile, it enables many OEM chips to be reused which is also good for the environment.
Once an OEM sends out a new firmware update, Zhono will immediately examine the impact of that update, will make the necessary adjustments, and upload the new data to its sever. By downloading the latest program remotely from the Zhono server, customers can easily upgrade their in-stock chip inventories—saving time and costs.
In addition, Progeasy also helps reduce costs for the purchasing, warehousing and delivery of chips. Every series of chips is different in terms of shape and design and remanufacturers must keep stock of as many as possible to customize chips for customers. However, with Progeasy, they only need "empty chips"—chips with no data. Progeasy can program the "empty chips" any chip series as requested. It makes production planning and storage much simpler saving money and supply issues. Through resetting and programing Zhono chips, users even don't have to buy "empty chips."
More importantly, Zhono claims that Progeasy is easy to use. Production line workers can use it to identify chips with just one click and check if they are installed correctly in terms of series, codes, page yields, and versions. Chips can be reset or programed without removing them from the cartridges, as Progeasy is embedded with extended sensor device.
Zhono also claims its customers can get first-hand information about Zhono new products, as Progeasy can update a new product database or program remotely.
Other highlights include:
Large 4.3-inch LCD screen to ensure displayed information is easy to read;
Simple operation with both touch screen menus as well as panel buttons;
Convenient and efficient in testing contact chips and RF chips;
Supporting a secondary RF sensor using supplied extension cable.
Upgrade and Development
In 2019, Zhono released version two (2) of the Progeasy. By comparison, the updated version is equipped with a wireless identifier device, which is deemed an industry innovation. The wireless identifier device enables users to better cope with complicated scenarios with faster identifying and resetting.
Zhono claims it is developing a further updated version of Progeasy. Zhono expects to launch Progeasy Version 3 to the market in the middle of 2022.
Feedback from Customers
According to Zhono, Progeasy has been well received by customers. The volume of sales continues to rise since its introduction in 2017. By updating the database online, Progeasy can reset and program more and more chip series, making it popular with remanufacturers and distributors of finished products around the world.
From a practical perspective, Progeasy saves delivery time for users who no longer need to wait for new chips to be shipped. Neither do they need to purchase new chips. They only need to buy some credits at a comparatively very low price to reset the chips through Progeasy.
Considering the impact brought on by the COVID-19 pandemic, delivery delays and failures have become much more common in all industries. Zhono engineers say they are very pleased that their Progeasy users don't have to have worry about being affected.
---
Related:
*This article, "Chip Resetter Copes with Annoying OEM Firmware Updates," is also published on pages 8 to 9 of RT ImagingWorld magazine which can be downloaded for free.
https://o1.rtcdn.net/uploads/2021/11/Zhono-final-1.jpg
359
539
Maggie Wang
https://o1.rtcdn.net/uploads/2020/07/RT-logo-old-big-old-jiazi-3.png
Maggie Wang
2021-11-25 09:50:55
2021-11-26 17:43:10
Chip Resetter Copes with Annoying OEM Firmware Updates