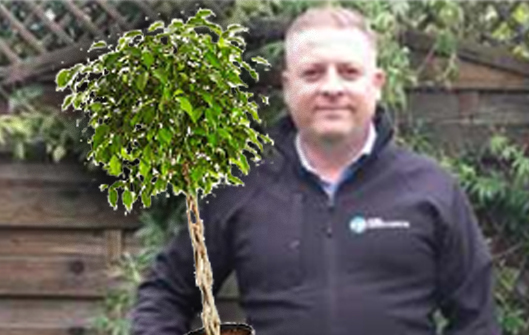 Planting Trees as an Office Solution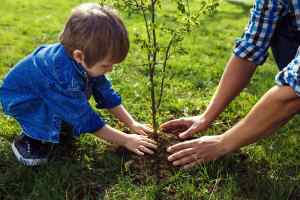 Planting Trees as an Office Solution
Nearly 90,000 forest fires have broken out in Brazil since the beginning of 2019 (which is nearly double the amount for the whole of 2018). Over half of them were in the massive Amazon basin which makes a significant contribution to the Earth's carbon cycle and climate.
The fires were allegedly being started deliberately by criminal gangs to clear land to sell to farmers (as reported by the Mirror here in the UK) or by farmers themselves in a political act to show President Bolsonaro they want to work (as reported by TIME magazine).
Couple this with extreme and intense forest fires not seen before in California, Australia and many other places around the world. You have seen the images on TV.
It's a disaster in the fight against climate change. But trees still have a massive part to play in the fight…
For some time. We've thought long and hard how a small business like ours could influence climate change in a positive way.
We don't make loads of profit and the little we do make goes straight back into the business to improve our team, service and technology solutions. Making it a struggle to see how we could make any difference in the fight against climate change.
Those pictures of the Amazon on fire stirred something within us though…
First, it was anger, followed by frustration and finally disappointment. And then it struck.
Trees are the answer. Trees suck carbon dioxide out of the air and if we plant enough our theory is that we can make a massive impact. So, we did the research and found our theory is backed up by science. Scientists have found there are 1.7 billion hectares of treeless land on the planet on which 1.2 trillion native tree saplings could naturally grow. That area is about 11% of all land on earth and equivalent to the size of the US and China combined.
According to Professor Tom Crowther at the Swiss university ETH Zürich, "This new quantitative evaluation shows [forest] restoration isn't just one of our climate change solutions, it is overwhelmingly the top one." He proposes restoration is overwhelmingly more powerful than all of the other climate change solutions that have been proposed.
Crowther has calculated that restoration would have the full effect of removing 200 billion tonnes of carbon. That would be two-thirds of all the emissions that are pumped into the atmosphere by human activities—a figure many scientists describe as "mind-blowing."
So, that's what we have begun to do… Plant some trees and our customers are going to help us do it too.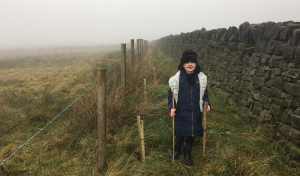 In its simplest terms, we'll plant a tree for every person or organization with whom we provide a new print technology solution. We will provide each of them with a certificate to show where their tree has been planted.
Late 2019, we were amazed to have Pete and Paula Newton nominate their eight-acre field to be used as our prime tree planting location for our plant a tree campaign.
Pete and Paula own a small property on the Shawforth Hills in the Rossendale Valley, about 30km north of Manchester in Western UK. When Pete was younger, he had a dream to live in a secluded house in the countryside surrounded by thousands of trees. When they bought the smallholding it had about seven acres, but they secured a further two fields which has almost doubled their property to 13 acres.
Sometimes, when the place is right, and the timing is right (and when the stars align) big things can happen. Paula caught our climate change tree planting campaign on social media and reached out.
It's a win-win for all parties involved. Pete finally realizes his dream and we have a field for planting our customers' trees.
Despite it being extremely freezing, we planted the first block of 100 trees for our reforestation and climate change busting 'Plant a Tree' program. The freezing and wet mist didn't deter Scarlett (9), Samuel (18) and I from breaking the frosty ground and persevering to get the job done.
With the help of 6 other Lancashire and Greater Manchester based businesses (who wanted to be involved in the project), we have already allocated 80 of these trees to customers. With certificates sent to thank them, showing them where it is planted.
We planted another 100 trees since February in our quest to kick start a global planting project, to re-forest the world and help reverse climate change.
For those that don't know. We specialize in print technology solutions in flexible monthly agreements. Providing people with certainty and peace of mind, with guaranteed fixed prices and simple, honest service.
Our solutions are designed for families and home workers right through to small and medium organizations with a specialized product for schools, charities and nurseries.
---
*This article "Planting Trees is an Office Solution" is also published in our issue of RT ImagingWorld magazine. Click to download the whole edition, for free. 
---
Related:
Comment:
Have you thought of planting trees is an office solution? Comment below or join the conversation at LinkedIn.
https://o1.rtcdn.net/uploads/2020/04/Darren-Turner-planting-tree-copy.jpg
335
529
Darren Turner
https://o1.rtcdn.net/uploads/2020/07/RT-logo-old-big-old-jiazi-3.png
Darren Turner
2020-04-30 10:49:55
2020-07-04 19:35:05
Planting Trees as an Office Solution