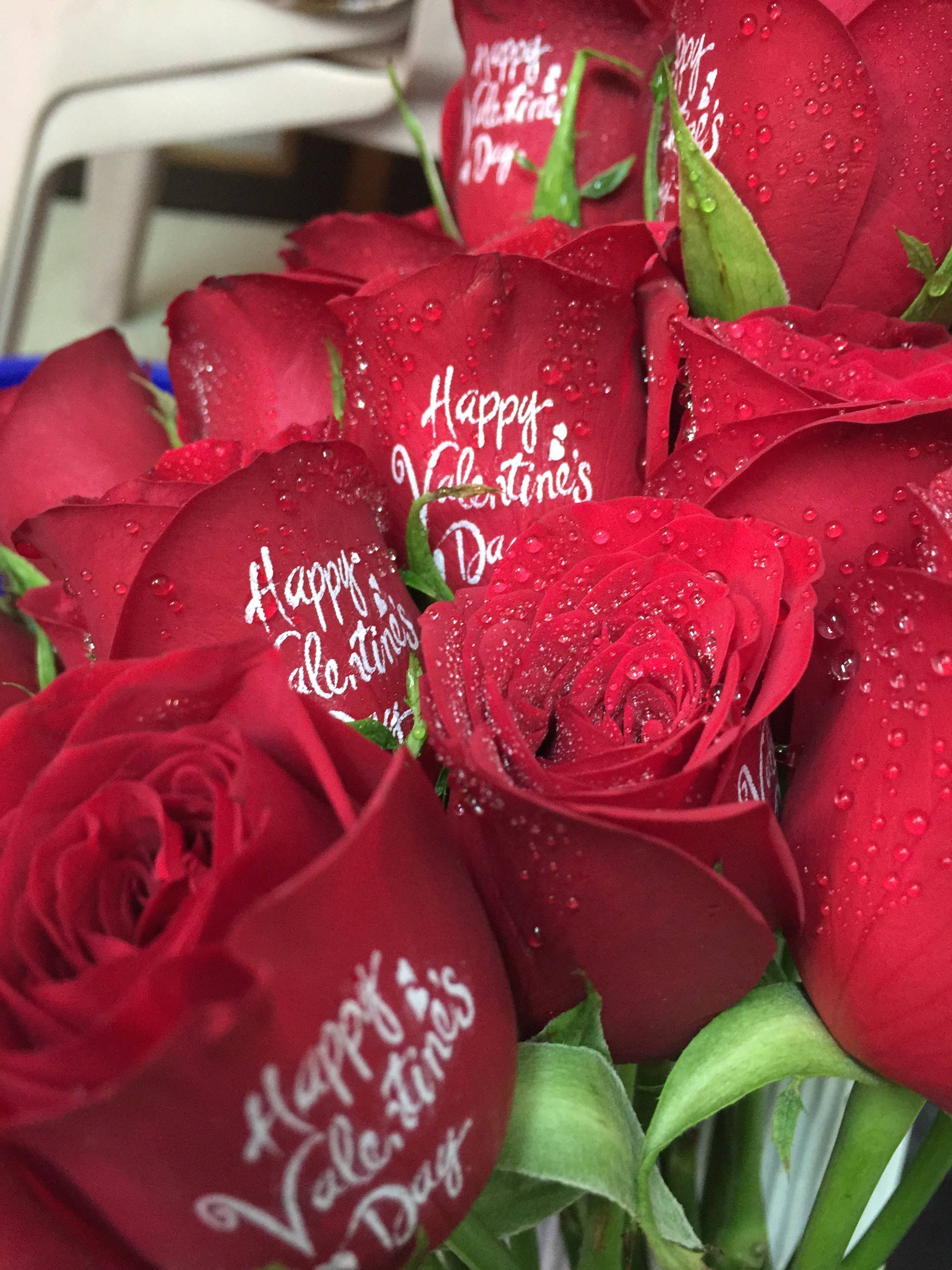 Time to Change? A Niche Market Solution May Be the Way
The Oxford Dictionary defines a niche as "a specialized but profitable corner of the market." Wikipedia identifies a niche market as "the subset of the market on which a specific product is focused."
Those who are lucky enough to find a niche market find it can have good margins and be highly profitable. Those who are in mainstream businesses, by comparison, are forced to compete on price, availability, delivery and other factors that make it very competitive with smaller margins and less profit. Of course, if many competitors enter the niche, it ceases to be a niche.
Each niche market is highly specialized and aims to survive the competition from numerous super companies. Many established companies also create products for different niches. Some niche market companies began by identifying a market niche, then satisfying it. Others carved a niche within the broader market.
Arnald Ho started Print-Rite 37 years ago in what was at the time, a niche market. The company that he continues to lead today was the first of its kind in Asia. Ho observed at the time that the small, nimble-fingered Chinese workers could refill ribbon canisters, ink and toner cartridges better than anyone else on the planet. He found a niche but China was soon crowded out by others who wanted to be part of this very profitable industry.
HP has all-in-one machines for printing, scanning and faxing targeted for the home office niche, while at the same time having machines with a single function targeted at big businesses.
In busy times, when orders are flooding in and you are working overtime to meet deadlines, who has the luxury of free time to do the planning required to explore new niches and successfully launch into new markets? While no one enjoys the challenges of today's economy, a slow time is the right time to re-evaluate your company's business strategy.
Label printer
One printing niche that is booming just now is label printing. A label printer is a computer printer that prints on self-adhesive label material and/or card-stock (tags). Label printers are different from ordinary printers because they need to have special feed mechanisms to handle rolled stock, or tear sheet (fanfold) stock. Label printers have a wide variety of applications, including supply chain management, retail price marking, packaging labels, blood and laboratory specimen marking, and fixed assets management.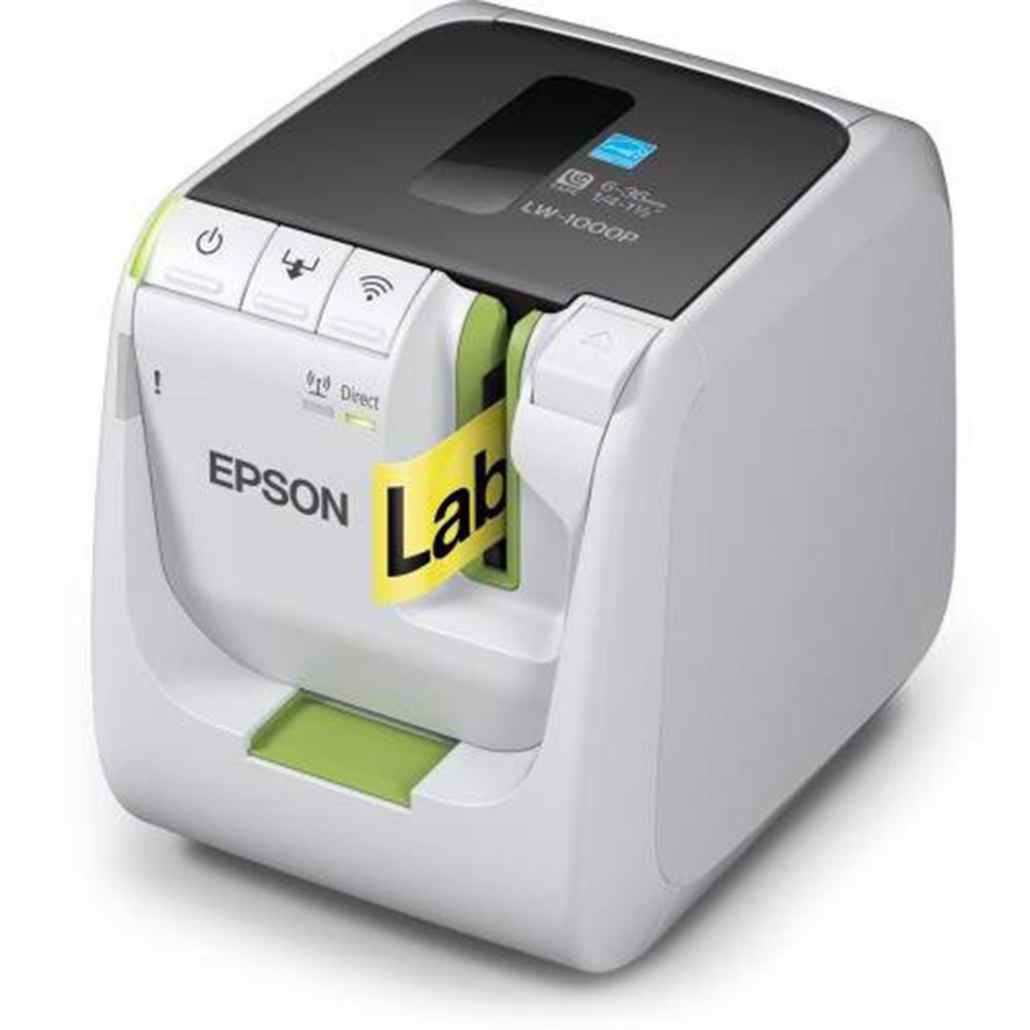 Epson launched its leading label and package printing solutions at Labelexpo Americas in Chicago. Epson's high-quality label presses can be tailored to meet various needs and budgets, and provide media flexibility for pressure sensitive, shrink and in-mold labels, as well as flexible packaging. Besides, Epson also launched its line of ColorWorks on-demand inkjet label printers, which deliver fast, efficient, custom labels on-demand to save time and reduce costs.
UniNet—with over 25 years of experience in the imaging industry and a leader in imaging products for laser printers, copiers & MFP's—has also moved big time into this niche. Their do-it-yourself product label printing provides a faster and more flexible solution with the iColor 700 digital label printer. This single-pass, four LED color laser label printer can print high resolution labels at speeds of up to ten meters per minute. The company claims toner-based label printers produce more vibrant colors and sharper text, have more consistent color and no banding issues that are common with inkjet printers. It can print on matte, semi-gloss and high gloss paper labels and tags and polypropylene, polyester and vinyl film.
Edible ink printing
One of the most requested niche solutions requested by visitors at any of our many expos in the Americas, Africa and China is for edible ink printing. Edible ink printing is the process of creating preprinted images with edible food colors onto various confectionery products such as cookies, cakes, or pastries. Designs made with edible ink can either be preprinted or created with an edible ink printer, a specialty device that transfers an image onto a thin, edible paper. Some edible inks and paper materials have been approved by the Food and Drug Administration and carry its generally recognized as safe certification.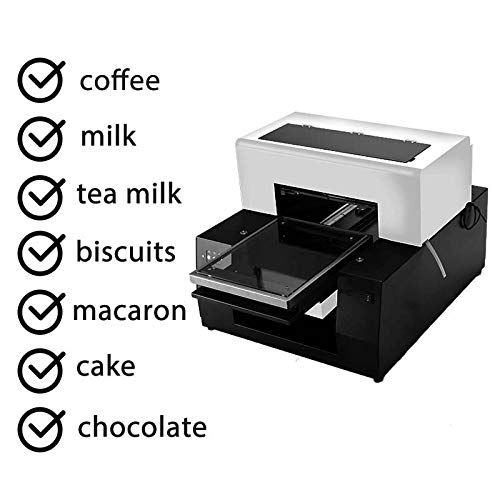 Amazon has a Canon edible printer bundle for sale that comes with edible ink cartridges and frosting sheets for less than US$160. For those wanting to get into this niche, an investment of US$3,000 can set you up with an A3 edible injket flatbed printer that can print directly onto cakes, candies, cookies and biscuits and chocolate.
Flatbed digital printing typically uses an inkjet printer to reproduce digital images.
Inkjet printing is considered to be the future of digital printing. The process uses ultraviolet (UV) curable inks to print digital images on flat surfaces.
This process is important as it can print on numerous surfaces such as wood, metal, glass, and tiles. The technology can also print on materials that have varying levels of thickness.
Fluorescent toner
Apart from the dazzling impact bright fluorescent colors can make under ultraviolet light, there are many practical solutions for the use of this niche product. Under normal light the image appears to be transparent and cannot be seen providing a much needed solution where security is required. Anti-fake fluorescent products can vary in color including red, purple, yellow-green, blue, green, yellow, white, orange and black. They are resistant to solvents, yet can be very environmentally-friendly and non-toxic.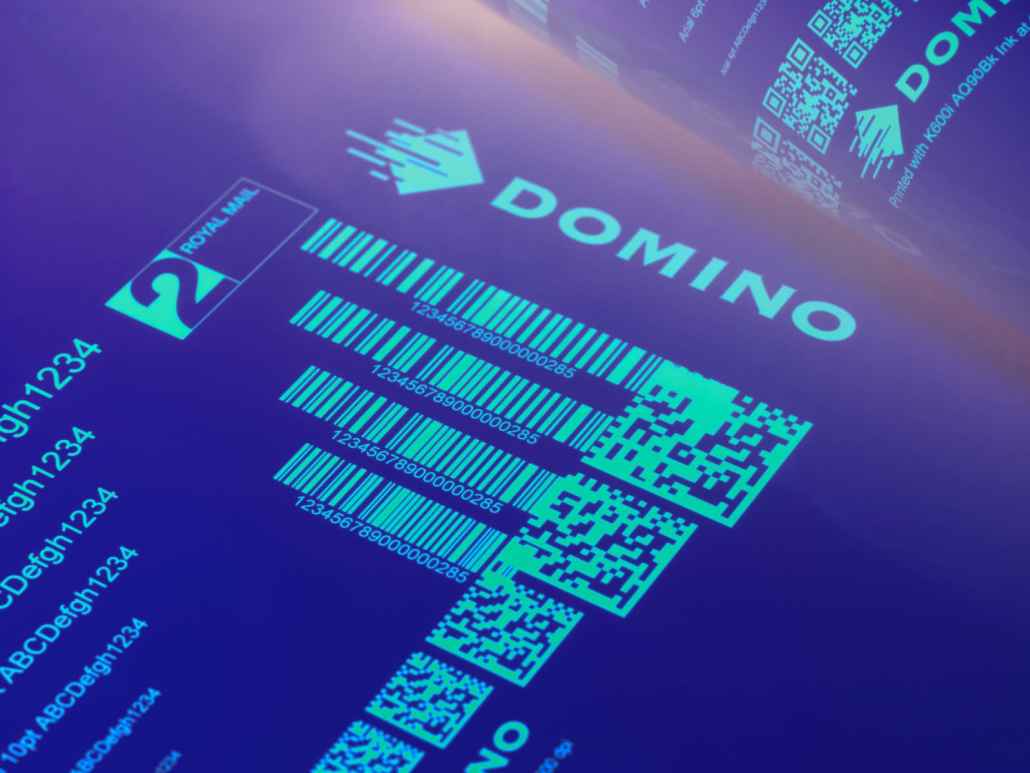 Uninet Imaging is also a manufacturer of fluorescent toner powder for its line of iColor printers. The iColor series are used in the beverage, food, pharmaceutical, nutraceutical, chemical and cosmetics industries, as well as others that require prototype, custom and variable data labelling and even security printing.
Flower Printing Machine
A number of franchises have now been set up to meet the demand for the printing onto flowers. Speaking Roses, for example have developed and patented a user-friendly, reliable flower printer that can emboss personalized messages and images using bright or metallic colored ink directly onto fresh petals at the rate of 6-10 roses per minute.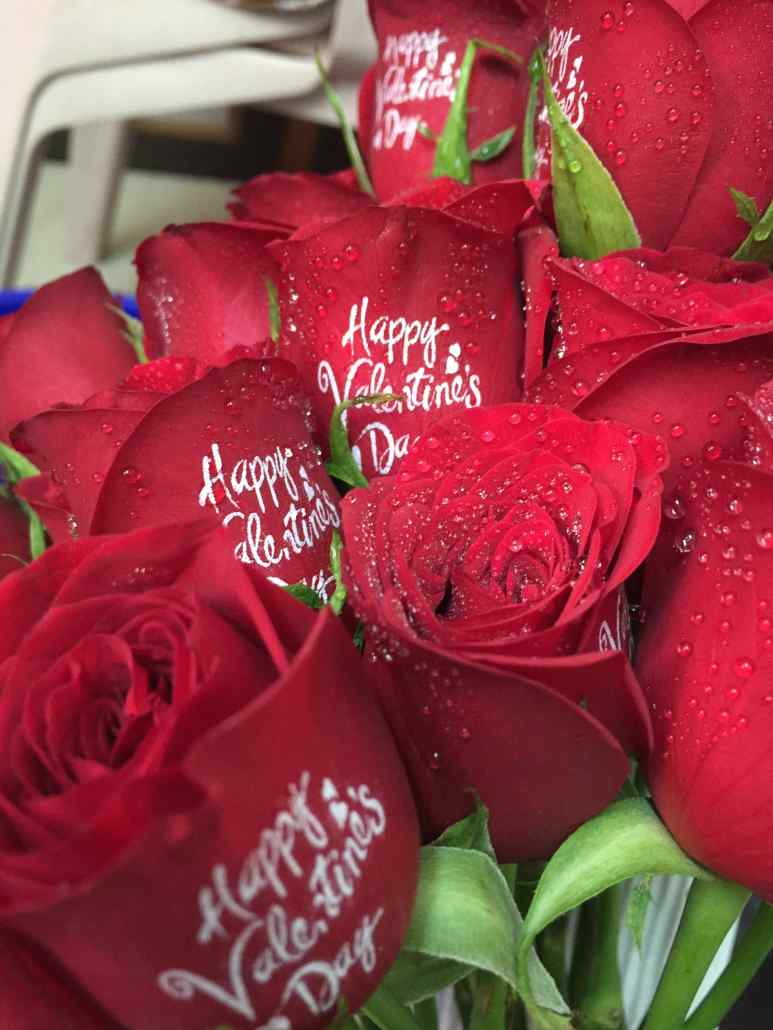 These printers are a high-tech and unique product, and becoming popular all over the world to print unlimited messages, photo, words and logos onto flowers as a special gift for friends, colleges, lovers or customers.
The photos printed on the flowers are clear and durable, just like grow on flower, it is not damage the leaf. And it could print three flowers one time makes your work more efficient.
Printer air purifier
Beijing Laser Hi-Technology Co., Ltd has developed an air purifier, which can be simply placed on top of a laser printer. Using the separation design of full-coverage gas-collecting hood, this air purifier absorbs the fine dust during printing as well as the smells caused by the toner and paper heating. The air purifier is small and light, which would not affect the printer's operation and consumables replacement.
Magnetic Inks and Toners
There is still a huge demand by banks and financial organisations in particular to have magnetic inks and toners available for use on checks (cheques). Receiving an accurate and reliable MICR (Magnetic Ink Character Recognition) signal is crucial for check printing. Since 1963, TROY has been manufacturing ink and toner. They claim their magnetic inks and toners have been specially formulated to maximize adhesion and readability, while conforming to the highest ANSI standards and incorporating state-of-the-art improvements. TROY is a security company based in California that also manufactures ultraviolet fluorescing security as well to any printed check.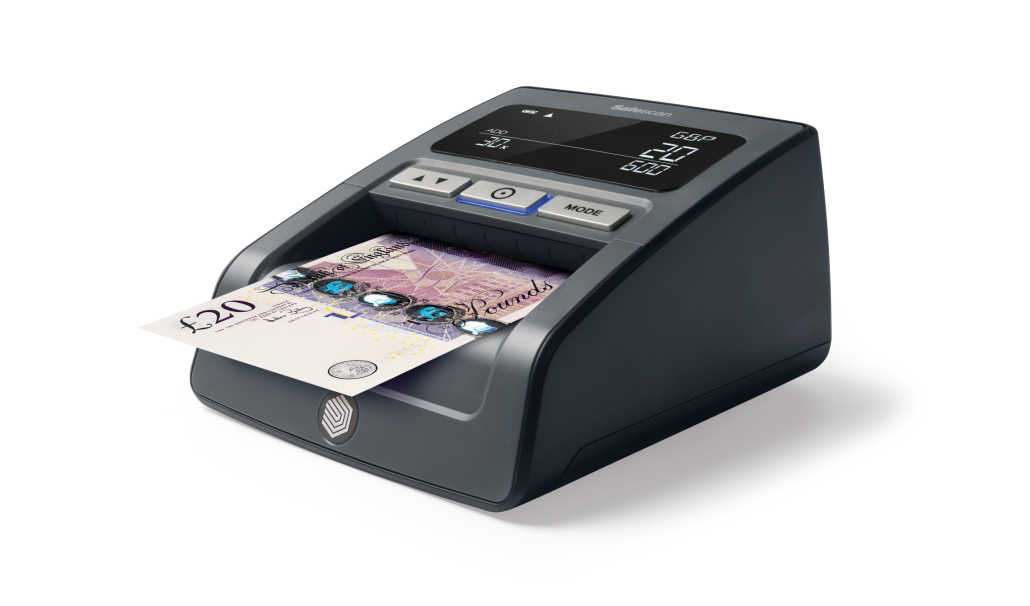 There are too many opportunities to list them all in one article, but these few ideas may inspire you to think "outside of the box" to research and find that small, but profitable corner of the market that will differentiate you from the competition. Such a find will allow you to serve customer needs in a targeted, successful and rewarding way. Keep an eye for new trends that create new niches. Think positively, plan strategically and serve your niche market. These are the steps to an exciting and successful future. Where will you carve your niche?
https://o1.rtcdn.net/uploads/2019/05/Flower-Printing-Machine-1.jpg
3264
2448
Steve Weedon
https://o1.rtcdn.net/uploads/2020/07/RT-logo-old-big-old-jiazi-3.png
Steve Weedon
2018-09-28 15:58:56
2019-05-28 16:08:23
Time to Change? A Niche Market Solution May Be the Way