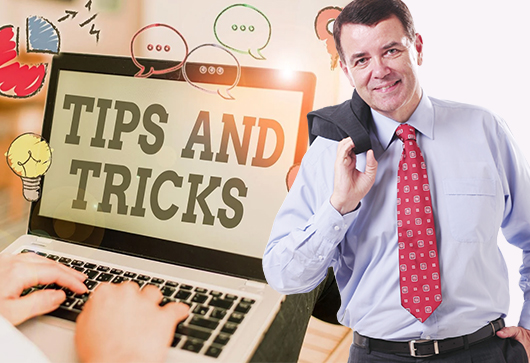 Tips and Tricks for Buying Printer Cartridges for Home or the Small Office
Tips and Tricks for Buying Printer Cartridges for Home or the Small Office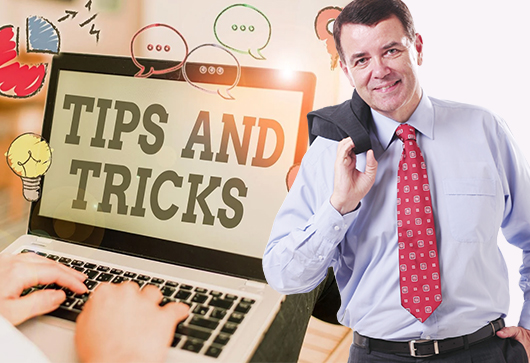 [Editor: Many purchasing habits have changed and end-users should be aware of the issues they face when purchasing inks and toners for their printers at home. Distributors and retailers may find this article helpful to share with their customers]
The Coronavirus crisis has been a disruptive force across the world. Working remotely for millions of workers is one disruption, a side effect of a new era of "social distancing." Home offices are no longer an exception but a rule.
Printing will still be necessary for the swelling home office paradigm, but many workers won't have their IT or office manager always available to help with supplies. That's just part of today's cultural change and not a completely major issue – except potentially when it comes to buying printer cartridges online.
Cartridges are complex, costly, and ubiquitous across an internet landscape filled with e-swindlers and questionable deals. Having a compact yet sensible strategy when buying printer cartridges online can go a long way in saving the budget and even the life of your home printing device.
Here is a quick strategy for the best possible ink and toner deal delivered to your home office.
Ask the right questions
While surfing the internet for online printer cartridges, keep in mind:

What is the product warranty and return policy?
Are there any hidden fees?
How long will delivery take?
Can I contact someone quickly if the product is late or needs to be returned?
Be aware:
Cartridges from Amazon come from a legion of third-party vendors that have their own policies and processes.
Canon is diligently checking the cartridges that are posted for sale on Amazon to see if they infringe Canon's intellectual property or patent rights. Amazon has removed the allegedly infringing products.
Quite often, infringing products are poor in quality as well and home office workers should be aware of this.
Choose OEM genuine supplies or the less expensive aftermarket supplies.
"Third-party" or "aftermarket" printer cartridges have captured about 25 percentof the global market which represents about 3 billion printer cartridges sold annually.
There are two kinds of aftermarket cartridges

Remanufactured printer cartridges: these are used OEM cartridges that have been professionally collected, cleaned, refilled with comparable-quality toner, and tested to deliver equivalent print quality as the original printer cartridge.
They are better for the environment.
They tend to be about 30 percent less expensive than the original OEM cartridge.
Be aware:
Some cartridges are up to 80 percent less expensive than the original OEM cartridge. Remember that the cheaper it is, the lower its quality is too. It may print fewer pages, have print defects, or may not even work at all. Remember the old adage, "You only get what you pay for."
New-built compatible cartridges: these are totally new just like the OEM cartridge.
The new-built compatible cartridge industry is relatively new.
Most companies making them these days are also taking care not to copy the OEM cartridge or to infringe the OEMs' patents.
Be aware:
They may not necessarily perform as well as the OEM original.
Many, but not all, are often made with inferior plastics and components and some may contain low levels of toxicity.
Remember, the measure of the quality and longevity is determined by the price you pay.
How do you detect quality?
Some aftermarket companies have developed their own quality brands for both remanufactured and new-built

Static Control and Pelikan branded new-build compatible products are very high in quality.
Cartridge World has more than 600 stores around the world.
The largest remanufacturing companies in the U.S., like Clover and Liberty Laser pride themselves on the quality of their products.
There are trade associations such as ETIRA in Europe and the International Imaging Technology Council (Int'l ITC) in North America can tell you if the brand is one of their quality members.
Otherwise, go for vendors that provide transparent standards such as STMC certification, which is administered by the Int'l ITC;

Watch out for counterfeit printer cartridges
Some unscrupulous vendors put fake labels onto an aftermarket cartridge to make it look like an OEM branded box or packaging.
Be aware:
shady dealers flood the market with knockoffs.
You may find some OEM branded inks and toners are cheaper than normal, but what you potentially get is a fake product with shoddy quality.
Consult with someone who knows
Even if you're working from home, you're not cut off from the rest of the staff. Someone ought to be available to let you know where to buy the best possible printer cartridge for your home printer. Otherwise, let your intuition tell you what you should buy. You use it to buy everything else you use at home. It will come in handy with printer cartridges as well.
---
*This article "Tips and Tricks for Buying Printer Cartridges for Home or the Small Office" is also published at our latest ImagingWorld magazine. Click here to download the whole PDF.
Related articles from this author:
Industry Clicks on Biggest News Stories for November 2020
Watch inTouch TV News
Comments:
Please leave your comments to the story "Tips and Tricks for Buying Printer Cartridges for Home or the Small Office" below.
https://o1.rtcdn.net/uploads/2020/12/tips-final.jpg
363
530
David Gibbons
https://o1.rtcdn.net/uploads/2020/07/RT-logo-old-big-old-jiazi-3.png
David Gibbons
2020-12-10 17:48:35
2020-12-10 17:48:35
Tips and Tricks for Buying Printer Cartridges for Home or the Small Office