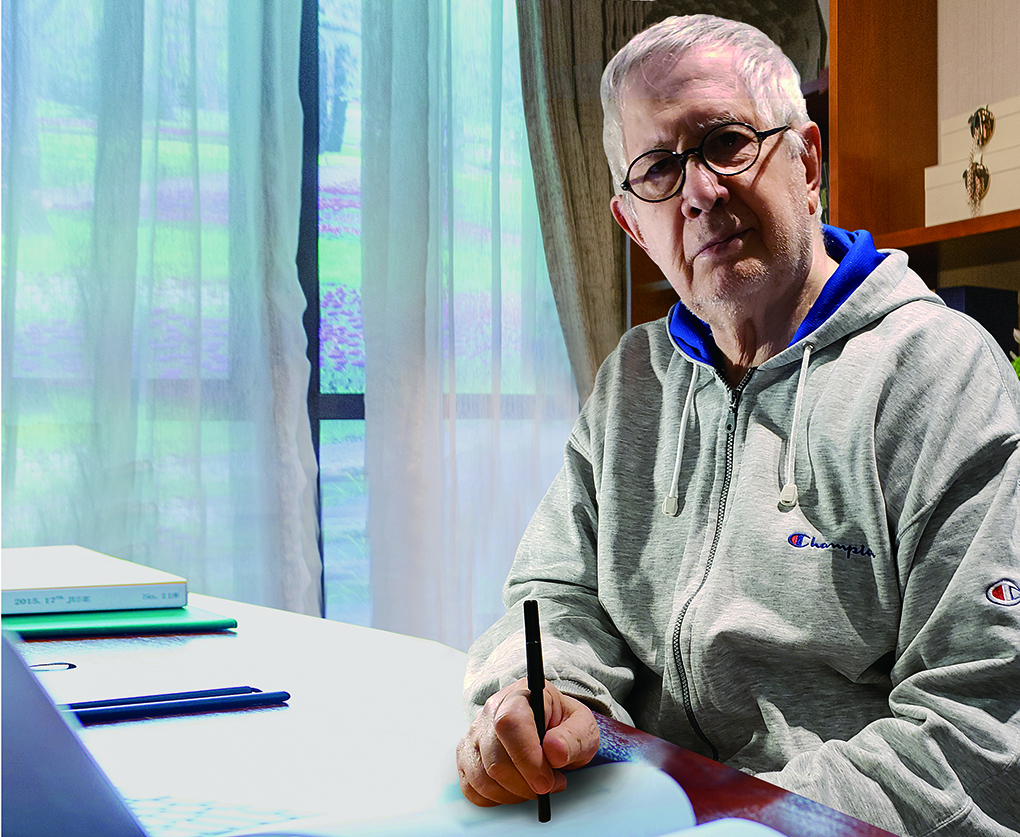 What SOHO Looks Like in Africa EMEA India and LATAM
What SOHO Looks Like in Africa EMEA India and LATAM
RT Media's global partners have rallied with reports of what is happening with Small Office Home Office (SOHO) around the globe. In addition, they have also spoken with RT's David Gibbons via video hookup for the RemaxWorld Summit. You can watch that report here too.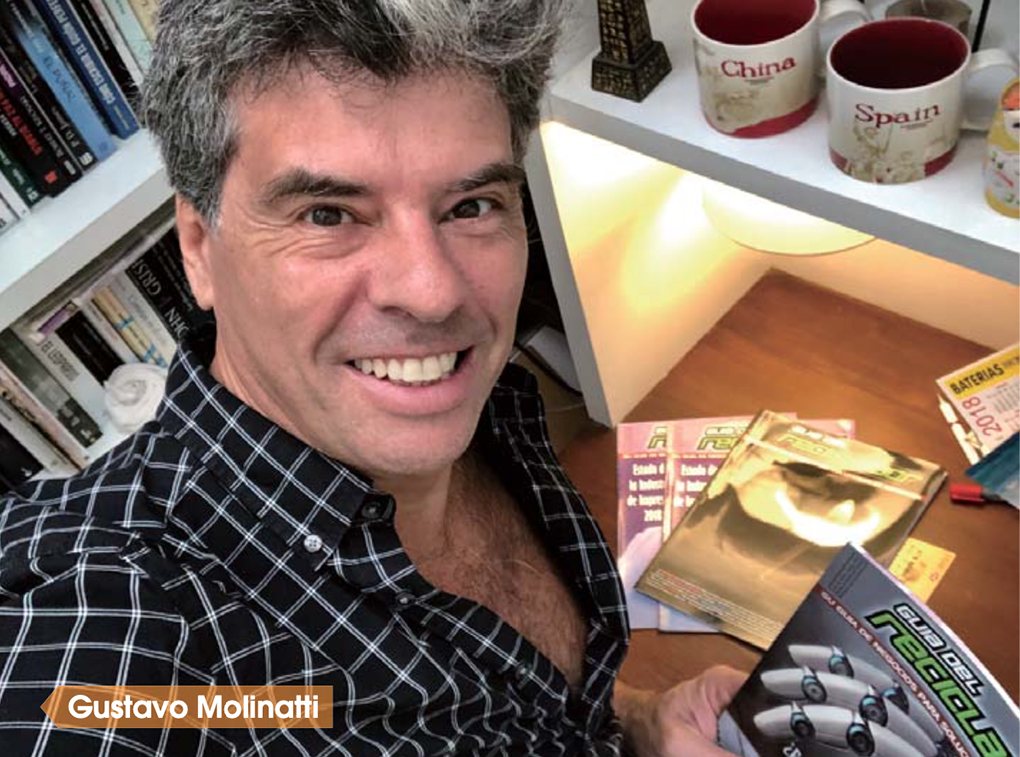 Transformation of SMB Solutions in the Latin SOHO Market—Gustavo Molinatti
Among the many effects caused by this endless pandemic, one that could be anticipated was the division and transformation of small and medium-sized enterprises (SMEs or SMBs) into small offices and home offices (SOHO). Quarantines and the consequent need for telecommuting forced public and private companies to have large portions of their workforce working remotely, turning our homes into our offices.
This urgent change not only forced workers and families to adapt parts of their homes into a workplace or a classroom but also generated the need to incorporate local and remote devices, tools and solutions to continue this new normality. Connectivity, printing solutions, information security, and cloud-based platforms were some of the many elements that each company and each worker had to update, incorporate or acquire to face this unprecedented situation.
It is not surprising that currently in Latin America, the reduction in commercial activities as well as in personal monthly income, smartphones, printers, smart TVs, notebooks and any technological device that improves productivity are in high demand.
But in turn, the implementation in homes of work solutions typically applied in the SMB segment was promoted.
For example in the printing sector, the regional trend demonstrates increased popularity in ink tank-based printing devices, since their acquisition and maintenance costs are more attractive than laser-based devices, which are so common in the office environment.
The trend to telecommute is not a novelty, but a reality that has been growing for many years and to which COVID-19 has drawn attention. There are even strong indications that many companies will continue to adopt work-from-home policies. This will change current business models and open an interesting business opportunity for those seeking to offer solutions for the SMB segment and that is scalable in the SOHO market.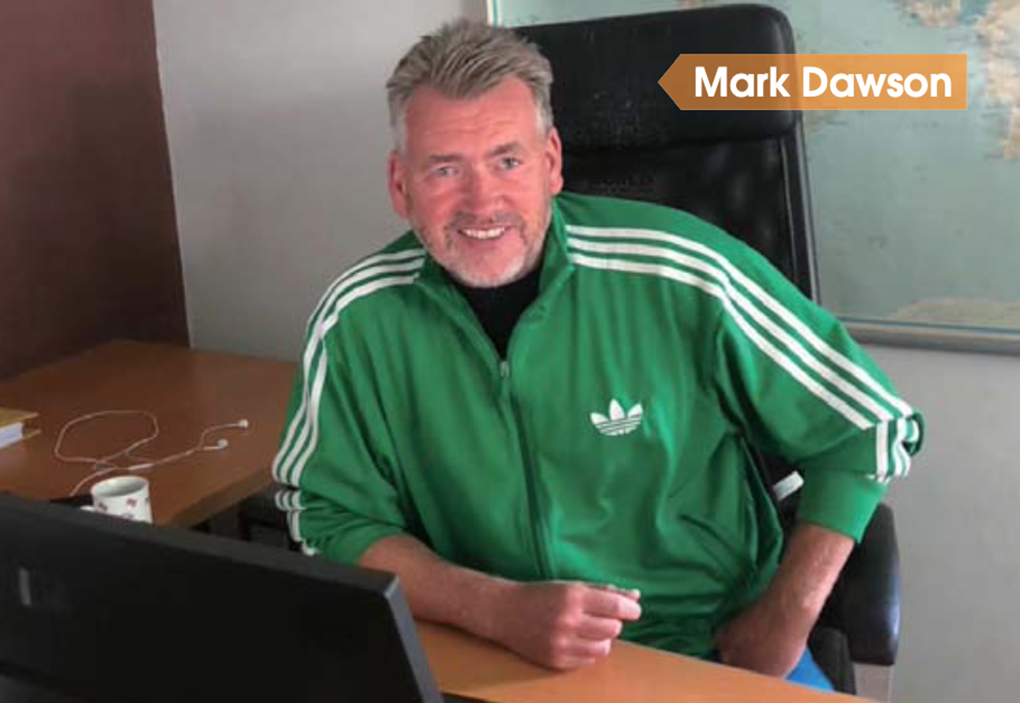 Remote Working in the New Normal: SOHO in Europe—Mark Dawson
Here in Europe, home office working is normal now. How will it look once we have a vaccine? Will office workers return en masse to the corporate office?
There are advantages and disadvantages. My experience is positive. I have a 50-minute commute each way and value the extra time. A monthly fuel cost saving of €300 (US$354) is welcome too. I enjoy the flexibility and my productivity has increased. However, I miss the social interaction with colleagues.
Are employees OK with remote working because relationships and culture are in place already? How fast will this erode without continued physical interaction? Will the absence of those spontaneous discussions hinder the business? Will the development of talent and mentorship suffer?
Employers have access to larger talent pools. The relocation was often a deal-breaker before. Barriers for employees with a disability are removed. Costs per full-time employee reduce because less infrastructure is required. Absenteeism reduces as employees do not "cheat" the system to handle personal appointments. Nor do they miss work when not feeling 100 per cent. Reduced "office politics" boosts productivity.
The combination of employee and employer benefits will drive remote working post-COVID 19 and most will commute periodically not daily. This fundamentally changes the criteria for the procurement of hard-copy output devices and supplies. Less volume will go through big devices at the corporate office. Lease agreements will be renegotiated, and devices changed.
Large numbers of low-end inkjet printers were purchased in April/May for home offices as a short-term solution. These penalize businesses with high page costs and do not replicate the corporate office functionality. Better devices at home are needed. These will scan, copy and e-mail, as well as print. They must be wireless and instantly connect with home WIFI networks while offering a small footprint.
These new requirements represent an important opportunity for our industry. We can deliver a cost-effective bundle of refurbished printers, non-OEM cartridges and even monitoring software and auto-replenishment solutions. It is an opportunity that we must grab while the OEMs are working out how many people to fire.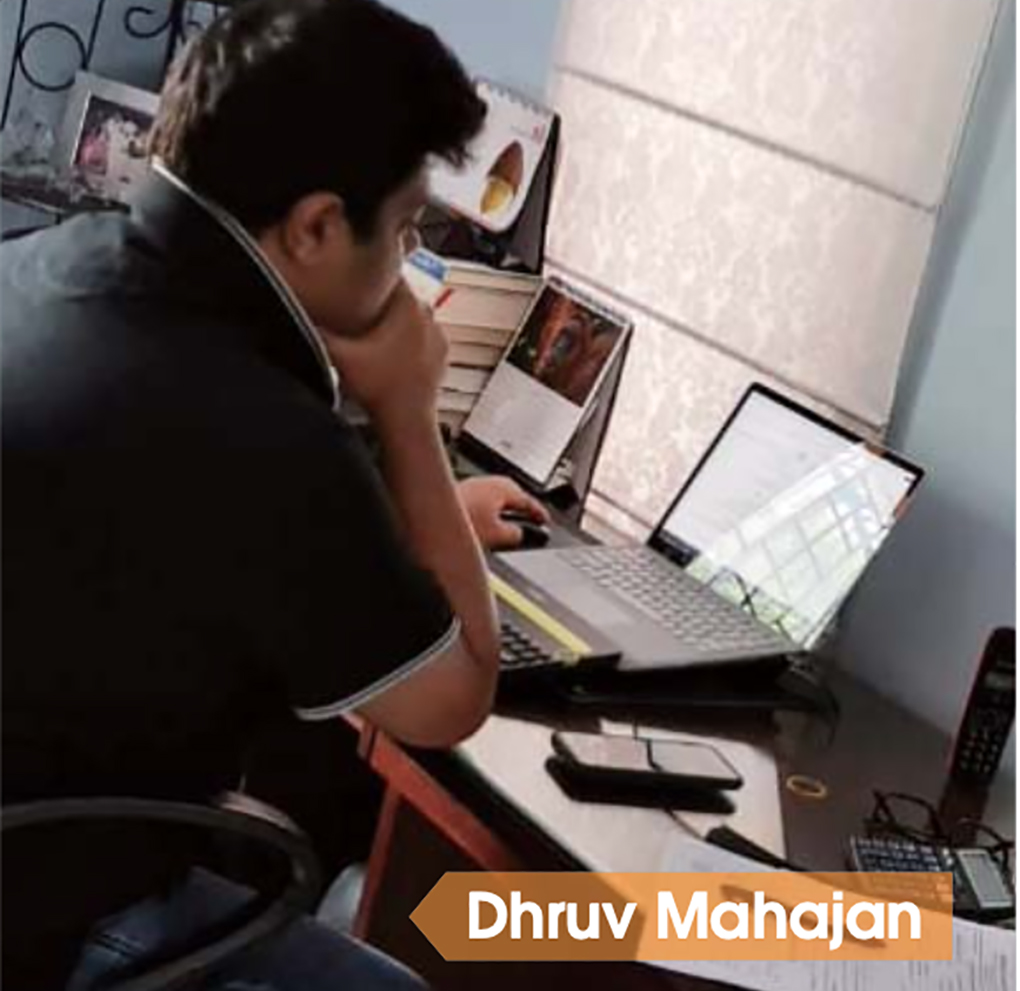 SOHO in India—Dhruv Mahajan
India is the latest global hot spot for COVID-19 as infections are racing up the charts. The projections are frightening as community transmission has just begun and big data projections say by the end of August India would have 6.5 million confirmed cases of COVID-19.
The extensive 74-day national lockdown, beginning on March 24th, has only delayed this inevitable collapse of the Indian economy. Why is this important? Because it has revived the dead-as- a-dodo SOHO market in India in our industry and the larger IT economy; only it has a new name work from home (WFH).
Inkjet ink tank printers and inkjet ink consumables are flying off the shelves in our big cities, which are under lockdown, and people are forced to work from home. This creates demand in the SOHO segment / WFH / and sometimes even the consumer segment.
This is happening even as demand is collapsing for laser printers and copiers, especially the larger ones
as capital expenses are slashed to support operations, and as revenues crash and profits vanish. Print volumes have crashed 25 per cent to 65 per cent and MPS providers are asked to take back too much of their installed base. Corporations, especially in the IT industry, are vacating 50 to 70 per cent of rental space to conserve cash. Working from home is proving the be as productive as it was in large offices. Employees are happy to avoid the average three-hour commute and so work harder from home. They are building desks, cabinets and other SOHO furniture. They are building a home-office infrastructure and buying printers / MFPs, as well as tools for videoconferencing.
Resellers and trade channels are suffering as demand collapses, and brick-and-mortar businesses are often locked down, with restricted access. Customers are forced to stay at home and are ordering on Amazon and Flipkart, which are highly-competitive markets offering the lowest possible prices online for people who know what is needed for their WFH offices.
Another noticeable trend has been the reverse migration of IT software engineers. They have returned to their businesses in tier 2 and 3 as companies cut salaries and allow them to work from home. A pink slip may be their only alternative.
This will soon boost demand and it will be much dispersed and this demand is catered to by online vendors many of the bigger and more successful vendors are happy to go national and gain volumes even as they build their own brand value across market segments.
Children are now at home as well, as their schools are shut. They are taking online classes and their parents are printing all the notes, documents and reading materials their teachers send to minimize excessive exposure to their laptops.
Another aspect of the revival of SOHO or WFH is the reduction of refilling services. Consumers are living in their "pod" and have greatly restricted access from outsiders. It is safer to buy branded compatible printer consumables, which are growing faster as a market segment. This trend has more resellers pushing boxes rather than refilling services.
The pandemic has induced change and the churn has resulted in the revival of SOHO market segments across India.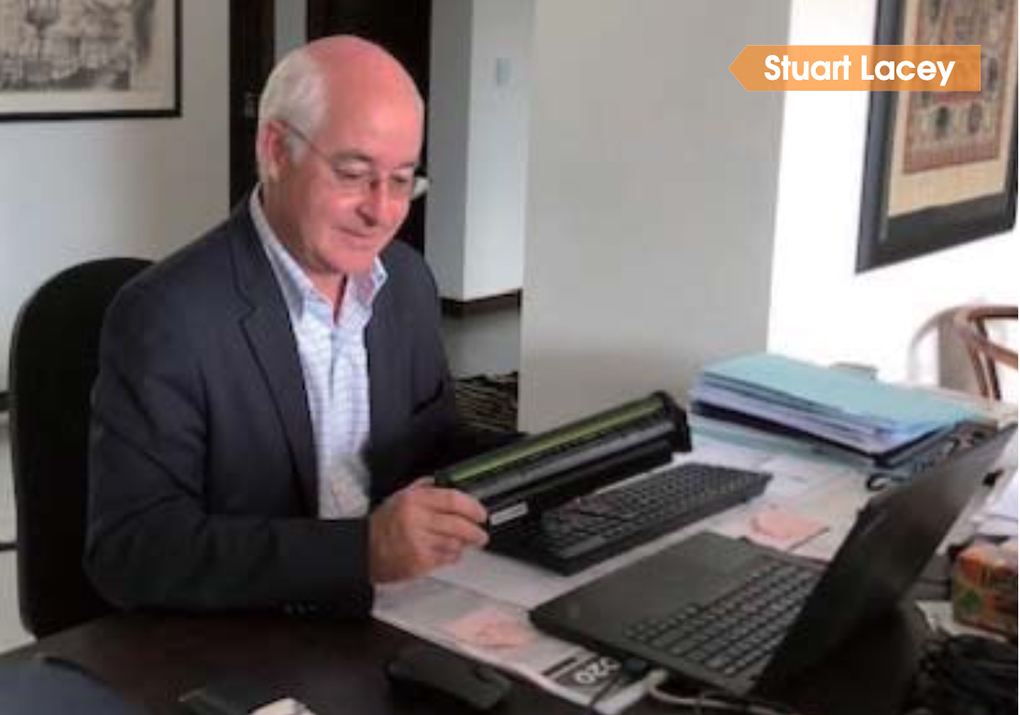 Small Office/Home Office in Africa—Stuart Lacey
The general definition of a Small Office/ Home Office (SOHO) is that of a privately owned or operated businesses, where the owner is self-employed and there are generally less than ten employees. Usually, the business is based out of a private residence.
This is no different in Africa. But as always, we tend to take this to the extreme.
Obviously, you will find the traditional image of the SOHO office, exactly as you would find in Europe or the U.S. with self-employed individuals typically, but not limited to, professionals (accountants, bookkeepers, lawyers, travel agents, etc.), consulting businesses and internet-based businesses, to name just a few. Cloud-based computing and the Internet have made it possible for many more people to work and operate profitable small enterprises from wherever they decide to do so.
But at the other extreme, you will find business as an extension of the owner's shack. You will find every conceivable small business being run from every sort of property imaginable, in the craziest of places, often squeezed into the smallest corrugated shed.
While technology has made it possible for many more people to work and operate remotely, in Africa, as with many developing countries, the SOHO could now be an acronym for survival!
Since the pandemic has struck all our business environments, the growth of SOHOs is staggering, especially in countries where there is no state subsidies or unemployment checks if you lose your job. While Africa's total population is estimated to be more than 1.2 billion individuals, only 440 million work. Of these, 140 million are employed in the formal business sector, i.e. they receive a regular wage or salary. The balance of 300 million work in the informal sector. It is estimated that 1/3 of these jobs are at risk and since there is no social security net to catch those that lose their jobs, they have a choice—go hungry or create an opportunity that will generate income, any sort of income.
As such, we are likely to see a continued increase in the number of SOHO-based businesses simply out of necessity.
---
Readers send in their pics
We had scores of photos and stories sent into RT ImagingWorld and we selected a few to share here and in the magazine. So, have a quick read at what SOHO looks like in Africa EMEA India and LATAM.
During my semi-rigid, but mandatory, preventive isolation that has already lasted 132 days, I tried from day one to measure what sort of support my customers would require under these new circumstances, and compare it to the type of support I gleaned from International Tech Forums in which I participated for the last ten years.
Technical questions involving cartridges and requests for information about toner powder equivalents, as well as chips solutions, continue to top. As the pandemic started to spread south, a generalized shut down of commercial businesses left a vacuum of attention and despair in technicians and end-users.
The outcome was similar to the scenario I encountered during the economic crisis. Most of these requests were followed with questions regarding buying locations and delivery services. It is just like office work.
---
SOHO KANO-NIGERIA: Abubakar Adamu
I'm a graphic designer and I also work for a printing company, but due to the pandemic, all jobs have been relocated indoors and away from others. From my home,
I have to prepare clients designs, and it has been a wonderful experience. I enjoyed every bit of my day, providing services from home.
However, I hope all things will return to normal and we can resume work back to our office.
I believe that working from home one is not as productive, but it does allow me more time to work. However, the lack of necessary work tools has made it difficult to work at home, but it has been fun.
---
SOHO ROMANIA: Mihaela Parlog
I think I'm more productive when I work from home. I can carry out my activity without interruptions. I organize the home environment as I want: office, light, air conditioning or not, background music or not. I work more hours from home than I do in the office. I don't waste so much time in traffic (about 3 hours a day) I'm not too stressed if it's too crowded, and I get rid of some risks. I take a lunch break at the time I want and when it's a natural stopping point in my work.
On the other hand, there are some disadvantages too. If we do not hold meetings, at least once a month, some information may be lost or internal communication may suffer. We can't control if we run out of electricity, but my phone is still a hot spot as an alternative (I think in four months it has happened only once and the power was out for only two hours). If we do not use some tools for monitoring the development of projects, we may feel that they are not being carried out properly.
It would be useful to investigate the services offered for teams and large projects (for use tenders, for example, to monitor our teams and real-time file completion, etc.)
---
I am more productive when working from home unless my dogs interrupt me. I find the quiet more conducive to project completion.
I miss the social interaction of the office, but I don't miss the schedule. At home, I can start as early as I want, eat when I want and finish when I want.
According to the American Association of Retired Persons, we "older" folks are better suited to telecommuting, because we have the work ethic and more technical skills than we are given credit for. I'm not sure about that, but I do like working in my slippers.
---
It has been four months since our lockdown began due to COVID-19 and our lives and business have been effected on a big scale. While struggling to work at home, I have faced some difficulties. I lack the proper working environment, miss my staff, and don't have the time and management tools as I have in the office.
Moreover, I got infected with Covid-19 somehow and I stayed home quarantined and had to take care of my business while taking proper medications.
Now I am recovered from it totally and taking care of my work slowly and steadily.
---
My dog Dollar and I working hard from home!
I feel working from home is more productive for now. Saving one to three hours a day from commuting is a big help. Getting up and being at my computer early is an advantage.
Long term (next year), I expect people will go back to their offices.
Most people need the interaction of co-workers. Especially in sales, I always felt we fed off of each other. It's all about perseverance! Come on, 2021!
---
SOHO ROMANIA: Gabriela Ivanuta
From my point of view, it is better to work from home. It's better for me because I wake up later, so I'm more rested. I don't waste time commuting back and forth.
And for the company, I think it's better, because working from home, I open and start working earlier and close later than the time when the workday ends. Sometimes I don't realize what time it is. So, I could say that I am more productive working from home. I have noticed this in other colleagues who work from home.
---
While some people are just getting used to working from home, I've been doing this on and off for more than eight years.
It takes a lot of self-motivation, discipline, focus and concentration, which to me are critical components to success in any job.
You can actually be more productive and get more work done by building routines, prioritizing the tasks and committing to your working schedule however you set it up.
---
Related:
Download the full magazine for free and turn to page 24 to read the article, "What SOHO Looks Like in Africa EMEA India and LATAM" there.
What SOHO Looks Like in Africa EMEA India and LATAM
Comment:
Please add your comments below about this article, "What SOHO Looks Like in Africa EMEA India and LATAM" or join the conversation on LinkedIn.
https://o1.rtcdn.net/uploads/2020/12/Enrique-Henry-Stura-home-office.jpg
837
1020
David Gibbons
https://o1.rtcdn.net/uploads/2020/07/RT-logo-old-big-old-jiazi-3.png
David Gibbons
2020-12-12 10:20:52
2020-12-28 17:06:39
What SOHO Looks Like in Africa EMEA India and LATAM