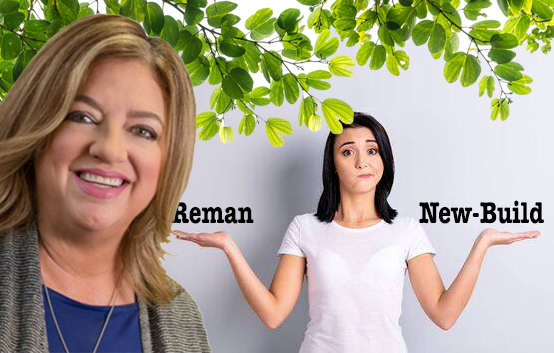 New Builds Threaten to take Reman Share
New Builds Threaten to take Reman Share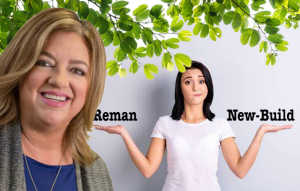 In the printer cartridge remanufacturing heyday of the 1990-2000s, it was so easy to promote remanufactured cartridges. The cartridges were the only alternative to new, therefore keeping costs low. Since the cartridges were reused at least once, remanufacturers diverted a significant amount of plastic from landfills. And remanufacturers were small, local businesses, with cartridge return programs were often tied to charities.
No one disputed that the key benefit was the cost savings over new original equipment manufacturers' (OEM) cartridges. The industry competed openly and fairly with the OEMs, with fights over killer chips, return programs and other marketing and technological impediments that the OEMs implemented.
On the fringe of the marketplace were the illegal counterfeit cartridges. The OEMs, through the Imaging Supplies Coalition, hunted down the criminals that trafficked in these supplies. Asia, particularly China, was a key source for these illicit products.
The landscape changed dramatically with a new player: the new-built cartridge. These cartridges gave birth to a huge industry in China. Considerably cheaper than remanufactured ones, new-builds have proliferated and stolen market share from OEMs and remanufacturers alike. The once robust remanufacturing marketplace of the late 90s accounted for as much as $8 billion in North American sales.
Now, a new study undertaken by the Actionable Intelligence and the International Imaging Technology Council believes that the remanufactured cartridges account for only $2 billion in sales. In some models, new-builds have taken 50% share away from remanufacturers.
The internet has exacerbated the problem. These cartridges, many of questionable quality and legality, have proliferated online sites like Amazon and eBay. They are also showing up in the reseller channels with assurances that they are of excellent quality and do not infringe the intellectual property of the OEMs.
With their massive patent portfolios, the OEMs were expected to confront these cartridges with patent-infringement suits. Epson, HP, Lexmark and others did bring suits, and some imports were blocked. However, even more new-built cartridges made their way into the country, with no opposition from Canon, the key holder of laser cartridge patent technology.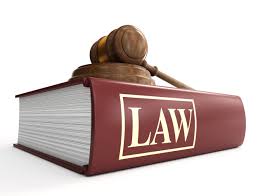 Legal Concerns
The right to repair doctrine has long protected remanufactured cartridges from claims of patent infringement. The consumer has a right to repair his car, computer and cartridge. The issue was well-settled in the mid-1990s in a variety of U.S. lawsuits.
The printer OEMs tried a variety of clever marketing schemes to dissuade consumers from buying aftermarket products, particularly through post-sale restrictions using their intellectual property. This gave rise to a variety of lawsuits as well.
In 2017, the cartridge remanufacturing industry presented the U.S. Supreme Court with the case that would change patent law dramatically. On May 30, 2017, the US Supreme Court decided that patent rights on products were exhausted after the first sale, whether domestically or overseas. The decision in Impression Products, Inc. v. Lexmark International, Inc., written by Chief Justice Roberts, specifically involved the sale of printer cartridges.
As a result, cores and cartridges can be freely remanufactured and moved across borders, at least in the U.S. While remanufactured cartridges have had legal clouds lifted, some ominous ones loom on the horizon for new-built cartridges.
Canon, the largest patent holder of all the OEMs and the primary holder of the patents to laser cartridge technology, has now taken action to further protect its intellectual property. On February 28, it sued aftermarket manufacturers and distributors of new-built cartridges.
Canon had sued manufacturers and distributors of new-built cartridges over one drum-related gear. Ambitious aftermarket manufacturers developed patent workarounds of the gear, which the new-built cartridge makers openly promoted.
This time, Canon has used a continuation application to reach back and erase the patent work-arounds introduced by these manufacturers. Using this technique, Canon may be able to call into question all attempts to circumvent Canon's patents on the dongle gear, now and in the future. So are any cartridges safe? Yes: some remanufactured ones.
So as it was before the arrival of the new-built cartridges, it appears remanufactured cartridges, with reused OEM gears, may once again be the only legitimate competition for new OEM ones. And as workarounds continue to appear, we expect Canon to continue to sue to question them.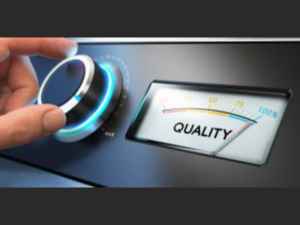 Quality
The remanufactured cartridge is based on the reuse of the OEM core, or cartridge shell. New-built cartridges have cores that are newly-molded plastics. "New molds use inferior grade plastics that don't come close to the durability or integrity of OEM plastics," said Luke Goldberg, executive vice president of global sales and marketing for Clover Imaging Group. "There are big variances in quality in new-built cartridges from a fresh mold and cartridges produced once the mold is aging. Molds may be used well beyond their intended duty cycles and mold waste is reintroduced into process.
"Because of this issue in mold tolerances, the integrity of critical cartridge gaps is nearly impossible to maintain. The most critical gaps are those between the mag/developer roller and the doctor blade and the PCR and OPC. Even a .00010 (ten thousand of inch) variance can create print quality issues. You can see any of the following issues as a byproduct of inferior plastics: uneven print left to right, banding in grey scales, inconsistent graphics, and backgrounding."
Beyond the cartridge shell, there are important technologies within the components that the domestic market took decades to command, and then there are the chips and other highly-technical components. A $3 cartridge can't possibly address all these issues with the requisite quality, nor can it have all the patent-avoiding vetting necessary to be "IP-free."
"How is it possible to work around OEM patents and provide quality products while at the same time continuing to lower prices?" Goldberg asks. "Can you offer a 'patent-free,' quality product for $2.95? I would venture to say that it's highly unlikely. "
In researching new-built cartridges that have come under scrutiny by one OEM, I found a negative review for the product on Amazon in which the buyer said, "the cartridge didn't even fit in my printer, let alone function!" Consumers eventually do grasp that you only get what you pay for.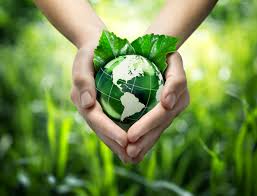 Environmental benefits
The environmental benefits of a remanufactured cartridge are the same now as they were 20 years ago. Customers, especially large corporate ones, prefer environmentally-friendly products. Clover Imaging Group, the world's largest cartridge remanufacturer, openly touts its products environmental benefits.
"Clover Imaging Group's remanufactured cartridges consume less materials and natural resources, demand less energy, and ultimately have a smaller total environmental impact than new-built cartridges," Goldberg said. "Also, we rarely see new-built cartridge producers offering reverse logistics for core pickup, much less remanufacturing or recycling, meaning that NBCs usually either find their way into a waste stream or are collected by someone else who must try to responsibly recycle or dispose of them."
Conclusion
The once-robust cartridge remanufacturing industry is still hanging tough. And numerous challenges, such as overproduction, has slowed the tidal wave of new-builds that have arrived in the U.S. The new administration has also placed China and its questionable trade practices in its sights. So remanufactured cartridges are down, but they are not out.
---
Tricia Judge has served as the executive director of the International Imaging Technology Council—a not-for-profit trade association serving imaging supplies remanufacturers and dealers—for 17 years. She was the executive editor of Recharger magazine for five years and a lawyer for 30 years. Judge's work has been published in Recharger, Imaging Spectrum and several other industry magazines. She has won critical acclaim for her writing and industry advocacy. She prides herself in having assisted with the preparation of six friend-of-the-court (amicus) briefs and has presented the position of the industry to the US International Trade Commission. Since 2017, Judge has been the Senior Consulting Editor of RT Imaging World magazine and speaks at regional RT VIP Summits and RemaxWorld Expo in China.
Her feature articles include:
Her Judge's Ruling opinion blogs:
New Builds Threaten to take Reman Share
Comments:
You can add your ideas and thoughts on this article, "New Builds Threaten to take Reman Share," below or directly with Tricia Judge by email.
https://o1.rtcdn.net/uploads/2019/01/Tricia-Judge-Reman-vs-NewBuild.jpg
353
554
Tricia Judge
https://o1.rtcdn.net/uploads/2020/07/RT-logo-old-big-old-jiazi-3.png
Tricia Judge
2019-01-28 05:49:39
2020-09-02 11:21:20
New Builds Threaten to take Reman Share