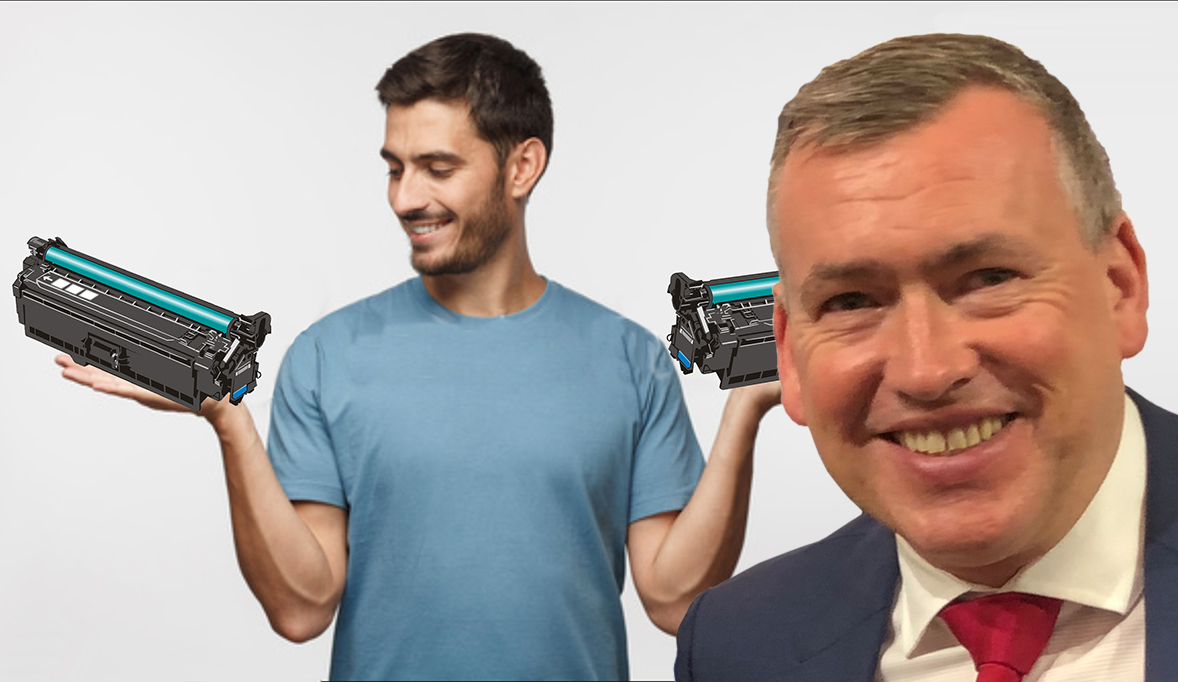 New-build Compatible or Remanufactured Printer Cartridges?
New-build Compatible or Remanufactured Printer Cartridges?
—How will the battle for share play out?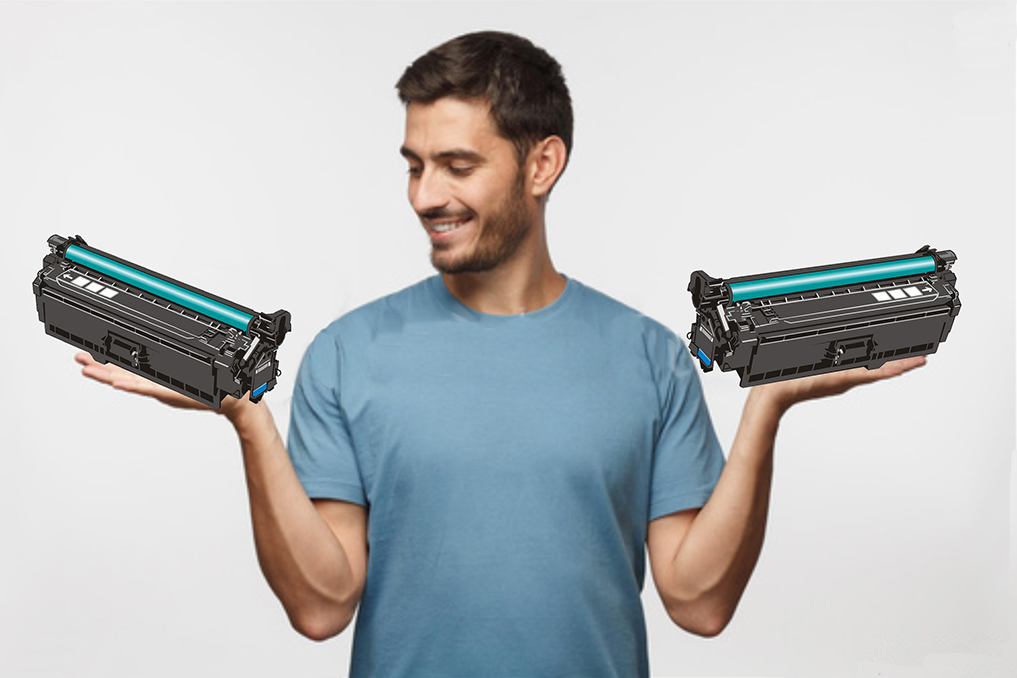 New Build Cartridges (NBCs) have a significant cost advantage. Building an NBC does not require a used empty. The costs of producing a collection box, shipping it, collecting it, sorting its contents, and disposing responsibly of any unusable material, are all eliminated.
Major remanufacturers (REM) players are struggling for profitable growth. The mature nature of the market affords a scant opportunity for organic volume increases. Players must knock out competitors to grow units. If successful, this mitigates revenue decline but fuels price compression that is exacerbated by the poor articulation of the REM Value Proposition. Thus, we have industry-wide pressure among REM players to cut more cost.
Conversely, major NBC players are getting stronger. The financial strength of the "aftermarket" is now concentrated in China among a group of 5 players. They are well funded and vertically integrated.
Traditionally, REM players could differentiate with arguments around quality, ecology and IP.
Quality is debatable. Previous challenges surrounding a lack of reliable components and labour inconsistencies no longer apply to Tier 1 NBC players that have invested in developing components and building robust quality systems. Simultaneously, fierce cost reduction has driven REM players to change Bills of Material (BOMs). Policies such as only using virgin OEM empties give way as maximum waste recovery initiatives kick in. An infinite number of BOMs exist to achieve the same REM specification. Some use OEM empties, some REM empties, some combinations, some with other new plastic components. Starter kits are loaded with extra toner. Components are scavenged, units cannibalised. This all enhances the ecology story but makes it more difficult to achieve consistent quality and cartridge aesthetics are also compromised.
The IP benefit is also questionable. Over the recent period, REM players have been involved in IP disputes with Canon, particularly around the twisted prism OPC gear story. Disputes involving NBCs are not going away, but the involvement of major REM players reduces the credibility of the IP argument.
That leaves the ecology argument. It is on this aspect that REM players must focus to differentiate. Increased awareness of the global impact of single-use plastics is a HUGE opportunity. We've all seen YouTube clips of oceans and have witnessed meaningful change around plastic bags, drinking cups and straws. However, for as long as the average SME user does not understand the difference between NBC and REM, the opportunity won't be seized. Only channel education and training will change that. But, is there time?
So far, the industry has failed to maximise the strength of REM as a "brand", so its ability to protect against NBC induced price compression has been seriously compromised. Will enforceable legislation and regulation come quickly enough to save it?
How will all this play out?
Global REM players still have significant and entrenched market positions. These are desirable for NBC players who are impatient for quantum leaps in market share. However, few (if any) have extensive REM capability (mostly due to inability to source and import empties in volume). No REM players have NBC capability. Today, REM players (US or EU owned) and NBC players (Chinese owned) are separate tribes. Further consolidation will merge these tribes and NBC players will drive this since they have the cash. It will deliver volume gains and provide reverse logistics required to comply with future regulation that will demand the provision of take-back programmes.
We will also see an increase of hybrid private label ranges in which some SKUs will be REM, some NBC, and some that could be either.
Both at the macro level and micro level the battle lines will blur.
Don't be surprised to see the global leaders in REM and NBC coming together.
---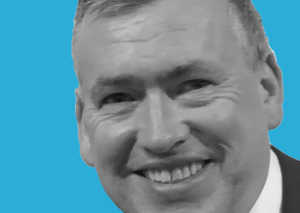 Mark Dawson is RT Imaging World's Regional Partner for Europe and the Middle East.
He joined the imaging supplies industry in 1987 and has held senior positions with both American and European corporations, including MSE and Clover. He is currently a director with IOP (Internet of Printing BV) whose mission is to help independent resellers find new revenue streams and optimize margins.
Dawson is partnering with RT to bring VIP Expo one day intensive events to Europe and the Middle East. For more information please contact him at <mark@ iopbv.com>
You can read more of Dawson's opinions:
New-build Compatible or Remanufactured Printer Cartridges?
https://o1.rtcdn.net/uploads/2019/01/Mark-Dawson-cartridge-choice.jpg
682
1178
Mark Dawson
https://o1.rtcdn.net/uploads/2020/07/RT-logo-old-big-old-jiazi-3.png
Mark Dawson
2019-12-20 16:37:07
2020-06-25 09:53:30
New-build Compatible or Remanufactured Printer Cartridges?