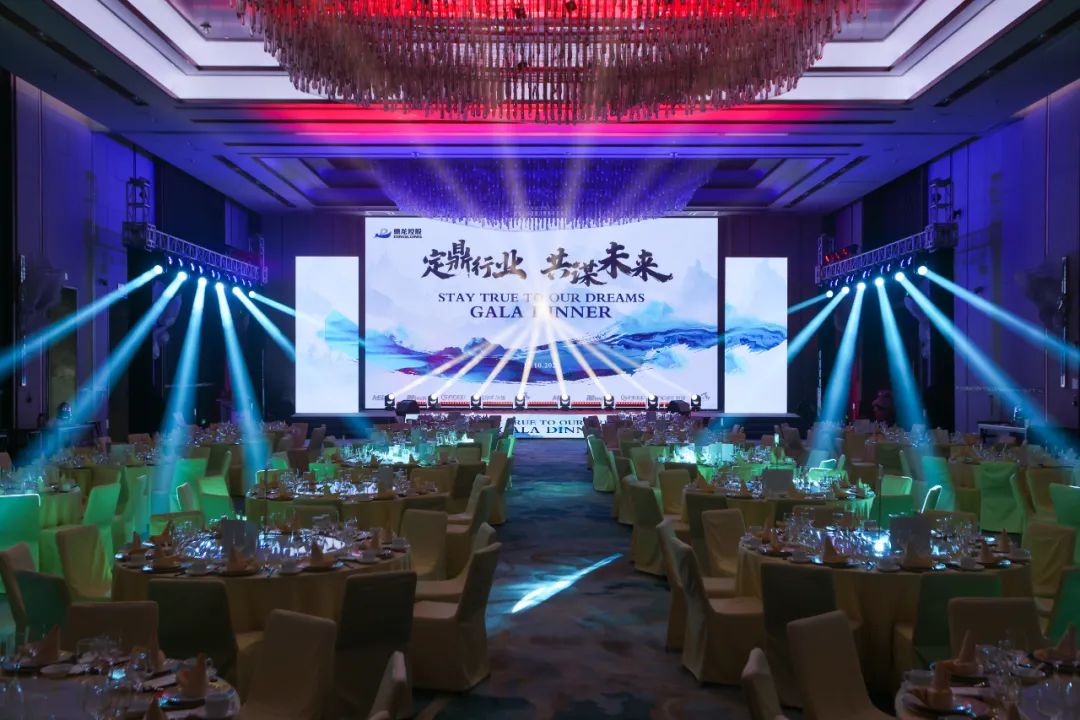 Dinglong Rewards Customer at Gala Dinner Event
Dinglong Rewards Customer at Gala Dinner Event
The China-based Dinglong Group pulled together a diverse gathering of its global and domestic partners, distributors and customers for a gala dinner at the Intercontinental Zhuhai hotel on the evening of the first day of RemaxWorld Expo 2023.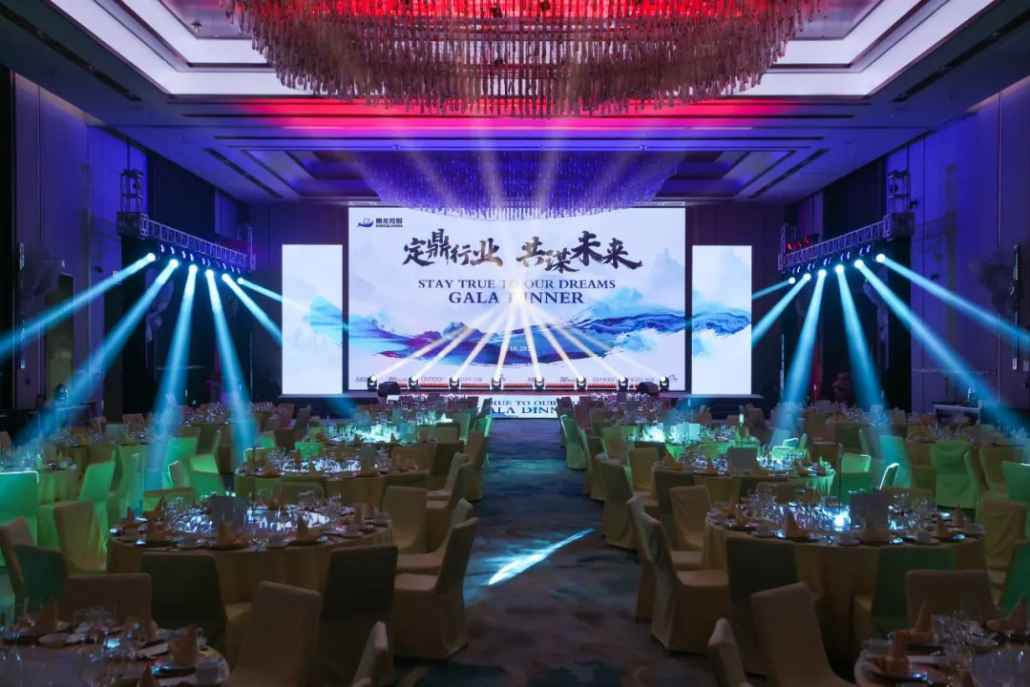 Renowned for its role as manufacturers, marketers, and distributors of quality, non-infringing remanufactured and compatible imaging supplies, Dinglong's event on Thursday, October 12, centered on the themes of innovation and future development.
The management team of Dinglong Consumables Unit welcomed the attendees. Terry Tao, General Manager of Mito & Retech, Subsidiaries of Dinglong, thanked the attendees for their continuous support during Dinglong development in the past years. He expressed that Dinglong Consumables Business Unit has realized complete industry chain layout, with notable integration effect of its finished product factories, thanks to the efforts to promote the integration of the toner cartridge segment. Furthermore, product quality system has been enhanced, and automation, standardization, patentization, as well as  informatization construction have taken initial shape. "We are confident that we have the capacity to provide high quality products and services to all our partners." Said Tao.
One of the attendees commented, "I really enjoyed the event. It shows the trust and recogoniztion between Dinglong and its partners. The mutual parties also show forth willingness and commitment to work together for a better development. "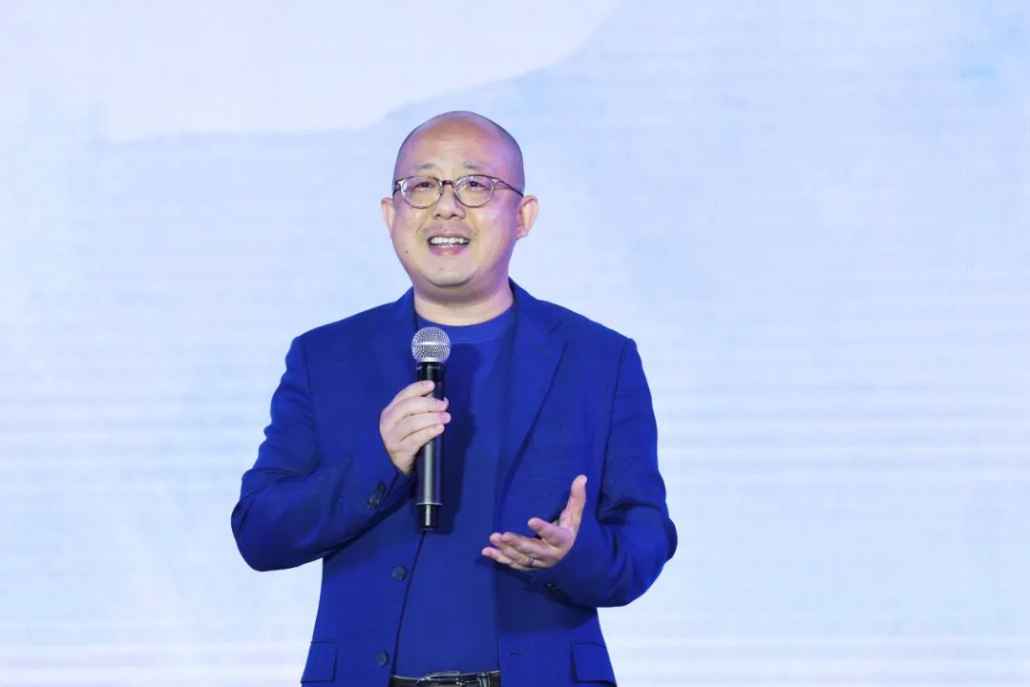 C-RT had the opportunity to ask Benjamin Young (pictured), General Manager of Dinglong Consumables Business Unit, more about innovation and future development at Dinglong.
Why is rewarding your customers so important to Dinglong?
At Dinglong, we hold a deep appreciation for our customers and understand that their loyalty is not something to be taken for granted. In a world filled with choices, recognizing and rewarding their unwavering support is a fundamental principle. We've always believed in learning from our customers. You can innovate from learning, and you can also learn from innovation. Their needs and challenges serve as guiding lights for our path forward. The industry's pain points serve as our motivation for innovation. We extend our heartfelt gratitude to our users, customers, and friends who have accompanied Dinglong on its journey. Their support and patience are the bedrock of Dinglong's confidence as we navigate the road of material innovation.
How important is innovation at Dinglong?
In both our personal and professional lives, we advocate for responsible choices that benefit ourselves, our families, colleagues, and partners. The manufacturing industry is currently witnessing the undeniable impact of environmental changes, potentially leading to long-lasting effects. To thrive in such an environment, organizational resilience is vital. We must be ready to face crises with composure and orderliness, transforming challenges into opportunities. Embracing a dynamic cognitive perspective allows us to continuously renew ourselves and develop new resource capabilities based on our existing strengths. This is why Dinglong has always championed the spirit of innovation and entrepreneurship. Our aim is to be an enduring innovator, capable of withstanding the test of time.
What challenges and opportunities do Dinglong's subsidiaries Mito and Retechface, given the current competitive market?
The global economy is currently experiencing a slowdown, as per the International Monetary Fund, with the global inflation rate projected to decrease from 8.7% in 2022 to 6.8% in 2023 and further to 5.2% in 2024. This slowdown naturally affects the printing consumables industry, and the industry and demand trends are interlinked. It presents a collective challenge for the entire industry.
However, Mito and Retech, both comprehensive enterprises integrating sales, R&D, and manufacturing, possess over two decades of industry expertise, technology, and extensive networks. This gives us a significant advantage. Furthermore, the Dinglong Group Printing Consumables Division continues to enhance internal resource integration, automation development, patent coverage, and various adjustments and investments. These include substantial achievements in intelligent manufacturing, supply chain optimization, patent solutions, product technology innovation, and upgraded sales services. In times of economic downturn, we reinforce our skills and maintain prudent investment strategies to seize emerging opportunities.
What product advantages do Mito and Retech have, and how do they complement each other?
Mito and Retech have been highly esteemed within the consumables industry for over two decades. Mito excels in color and remanufacturing, while Retech enjoys a strong customer reputation for its monochrome toner cartridge products. As industry manufacturing technology evolves and customer demand standards rise, we leverage the strengths of both companies to continually innovate and develop in areas such as patenting, automation, and technical management. Our objective is to deliver comprehensive, high-quality patented safety solutions and services to our customers. Simultaneously, we aim to lead the industry in its healthy development and competition. We are confident that together with our customers and partners, we can create value and forge a successful future.
Mito and Retech are deeply integrated, so what do they bring to the market and customers?
Deep integration takes place in product innovation, patent resources, and stringent quality control, all aimed at providing customers with patented security solutions and consistently high-quality products. Dinglong places great emphasis on building intellectual property rights and bolstering its patent portfolio. This commitment necessitates a rigorous quality control system and unwavering dedication to maintaining a high-quality product line. Our approach has always been one of proactive exploration and readiness to confront challenges. We maintain close dialogue with our customers, actively listening to their needs and expectations. We are exceedingly confident in demonstrating to both current and potential customers that the deeply integrated team at Mito and Retech is a trusted and reliable partner.
What are Dinglong Consumables' future plans?
Dinglong is currently focused on its core businesses, embracing a holistic strategy for balanced development. For a company driven by dreams, transforming those dreams into reality takes precedence. Our journey has evolved from chasing innovation to leading innovation, and we remain committed to delivering pioneering material technologies and products to Chinese industry users in the future.
Related:
Comment:
Please leave your comments below for the story.
https://o1.rtcdn.net/uploads/2023/10/1.jpg
720
1080
Wanza Wang
https://o1.rtcdn.net/uploads/2020/07/RT-logo-old-big-old-jiazi-3.png
Wanza Wang
2023-10-13 08:30:00
2023-10-13 11:16:06
Dinglong Rewards Customer at Gala Dinner Event