Making Channel and Distributor Business More Profitable
Making Channel and Distributor Business More Profitable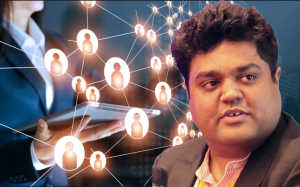 Channels and distribution are all about taking your product to the actual end-user. If your customers are happy they will return to make additional purchases. Loyalty is the key to having a profitable and sustainable consumables business.
The various marketing techniques and sales strategies you use to reach your customer base or market territory are called channel management. The distribution channel is the chain of intermediaries through which your product will pass in order to reach the actual end-user.
The Internet has dramatically changed the way people buy products. It has allowed them to be better informed and make it easier to acquire any brand or product anywhere at any time. Our products address the needs of both the B2C (business to consumer) and the B2B (business to business) sectors. "One size" does not necessarily "fit all" yet you can operate profitably and successfully in both sectors if you have developed the required relationship with the consumer.
As a manufacturer, you already use a variety of channel strategies, which include the delivery and service channels, as well as a sale channel. For example, your company could use FedEx as the delivery channel, the Internet and the telephone as sales channels, and hire local technicians for service or repairs.
Everything is driven by consumer perception, expectations and demand, so we must find ways to avoid partner conflict and to maximize customer satisfaction.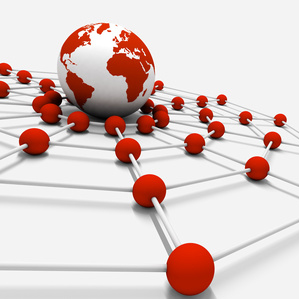 Channel and distributor conflict can be minimized to a large extent by building a brand which each brand owner and partner will manage. This will minimize price conflict, especially in price-sensitive markets like India where products are sold with low margins and price points—as low as 10 per cent of the OEM price.
Success will come to those who consistently sell high-quality products and build a brand amongst their target customers. As a brand owner, you must manage conflict that exists in a multi-channel scenario where there are two or more channels used to distribute the manufacturer's product.
In this case, an authorized distributor could be appointed in a country to serve as a sole distributor to invest significant resources in building the brand in that market or country in order to obtain larger profits and sustained business. It will develop a large retail chain that can sell vast quantities to meet consumer demands. If the manufacturer also supplies the consumer as well, the authorized distributor will stop stocking the brand. The manufacturer's short-term greed will break the distributor agreements and it will be the death knell for all stakeholders. Integrity, honesty, open communication and trust remain key factors for a sustainable, profitable consumables business for the entire supply chain.
Now that consumers can easily purchase what they want on Amazon with a few clicks and have it delivered to their door overnight, it is essential you earn loyalty by providing a no-risk, quality alternative to the OEM at a reasonable price. The perception of having a received a large discount can be lost in a matter of hours if the customer feels he is being shortchanged. In this era of IoT, you must have a wonderful website which is e-commerce enabled and allows you to provide better-than-Amazon experience to your existing customers whose needs you already know. It is easier to manage your existing customers than having to win new customers with every new deal.
Progress, Profitability, and Predictability in our world come only with the one certainty in life and business ….CHANGE ….. Embrace it and be happy always!
---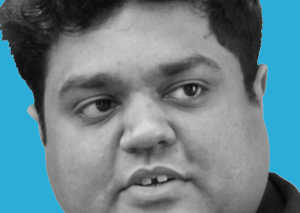 Dhruv Mahajan is RT Imaging World's Regional Partner for India. Based in New Delhi, he has been an international business development manager responsible for the past eleven years developing the aftermarket imaging supplies business throughout the Gulf and South-east Asia regions.
Mahajan is also the International Business Development Manager at Fast Image Products Co—a member of the Huiwei Group—responsible for developing business on aftermarket imaging supplies across the GCC (Gulf Cooperation Council) and SAARC (South Asian Association for Regional Cooperation).
"I know all the key players in this market and I know they are looking for components as well as finished goods for laser, inkjet, copier, wide-format as well as new printer options. There are many medium-sized businesses I know that are also looking to expand their businesses and I am confident of providing support to them all."
For more information please contact him at <dhruvm@zhfast.com>
Want to know more about the dynamic market in India? Read Mahajan's other blogs and articles:
Making Channel and Distributor Business More Profitable
https://o1.rtcdn.net/uploads/2019/05/Dhruv-Mahajan-channels.jpg
1106
1772
Dhruv Mahajan
https://o1.rtcdn.net/uploads/2020/07/RT-logo-old-big-old-jiazi-3.png
Dhruv Mahajan
2019-05-06 17:51:07
2020-08-19 16:52:28
Making Channel and Distributor Business More Profitable