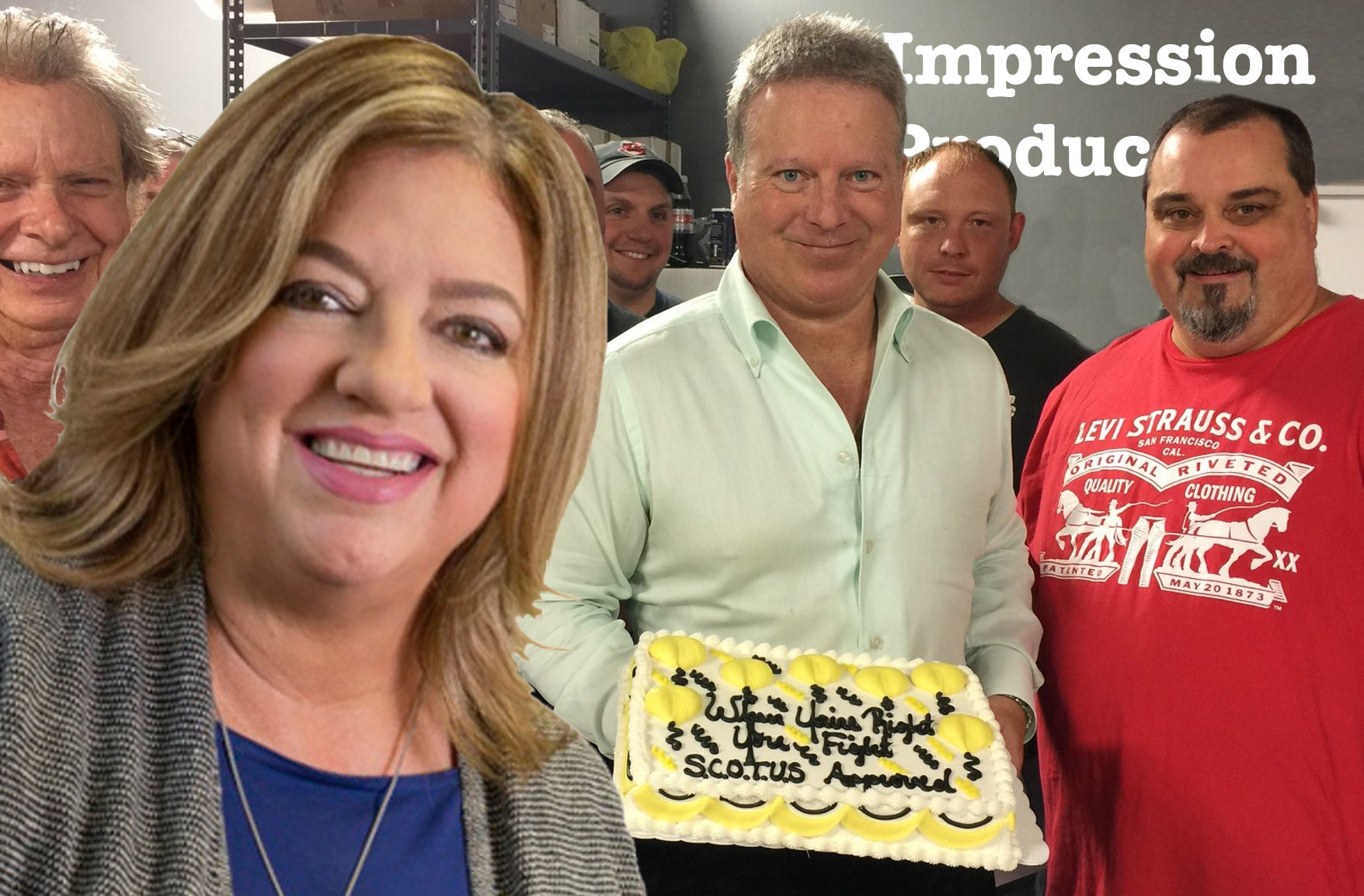 The Aftermarket Scores a Big Savory Win
The Aftermarket Scores a Big Savory Win —What Does it Mean?
The U.S. Supreme Court issues a seminal ruling that patent rights are exhausted after the first sale, wherever that sale takes place.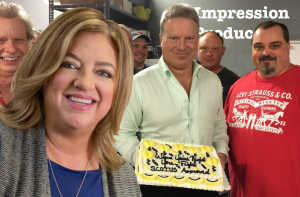 On May 30, 2017, the U.S. Supreme Court exhausted patent rights on products first sold whether domestically or overseas. The decision in the Impression Products, Inc. v. Lexmark International, Inc. suit, written by Chief Justice Roberts, specifically involved the sale of printer cartridges. The decision was nearly unanimous with only Justice Ginsburg dissenting, and only to the question of international product sales.
Specific unequivocal language included:
"Lexmark exhausted its patent rights in the Return Program cartridges that it sold in the United States. A patentee's decision to sell a product exhausts all of its patent rights in that item, regardless of any restrictions the patentee purports to impose."
"Lexmark also sold toner cartridges abroad, which Impression Products acquired from purchasers and imported into the United States. Lexmark cannot sue Impression Products for infringement with respect to these cartridges. An authorized sale outside the United States, just as one within the United States, exhausts all rights under the Patent Act. Applying patent exhaustion to foreign sales is just as straightforward."
THIS IS ANOTHER BLOW FOR PATENT HOLDERS FROM A COURT THAT HAS BEEN CONSISTENTLY REDUCING THEIR POWER AND RIGHTS FOR MORE THAN A DECADE
The decision is a slam dunk ending in favor of the aftermarket over Lexmark's prebate return program. The industry's fight with Lexmark over these issues has gone on for more than 20 years.
The International Imaging Technology Council (I-ITC) has been involved in this case and the dozens that have come before it. It has filed amicus briefs, as did RT Media in this case and several others provided testimony on behalf of aftermarket parties, conducted supportive research and has provided a voice for the aftermarket. It has lobbied for the industry at the state, federal and even international levels.
NOW THAT ALL THE HARD WORK HAS FINALLY ENDED IN A RESOUNDING VICTORY, WHAT DOES IT ALL MEAN? PLENTY
What the OEMs and other patent holders (including those in the aftermarket) will likely do now.
The Supreme Court is clearly and increasingly limiting patent rights This is another blow for patent holders from a court that has been consistently reducing their power and rights for more than a decade. For many years before that, patent holders were gods who prevailed at almost every turn. The Federal Circuit Court of Appeals promulgated that attitude by allowing patents to be used—and misused—to thwart competition and even safeguard public health. Patents were never meant to become the weapon they became, and OEMs were patenting every tiny feature, backlogging the U.S. Patent and Trademark Office until it was crippled. The Supreme Court affirmed these uses until the misuse became profoundly evident.
As happens when good, balanced concepts are taken to extremes, the legal pendulum starts to swing back. The Supreme Court has changed its position dramatically.
In the early 2000s, the Supreme Court started hearing a sizable number of patent cases, and at first, the burden in
patent law cases rested squarely on the potential infringers. Over the past several years, most Supreme Court patent
rulings have been a setback for patent owners and favorable to accused infringers. May 30's decision puts an exclamation point on that trend.
The patent-exhaustion decision follows other rulings from the Supreme Court limiting patent holders' rights. Just a few weeks ago, it imposed new limits on where patent owners can file infringement suits. The Supreme Court has also recently cut back on patent eligibility, the damages in infringement cases and the ability to secure injunctions for patent cases. And like the decisions in Impression Products and Quanta Computers, the High Court's rulings are often unanimous rulings reversing the Federal Circuit.
It was no wonder that the aftermarket got such a chilly reception when the Federal Circuit Court of Appeals heard Impression Products v Lexmark en banc (by the full court) in 2016. It was clear that the justices were running an uphill battle in their defence of patent holders over potential infringers. And they were tired of having their rulings overturned. But this case was to follow the path of its predecessors.
Contracts, especially license agreements, will be scrutinized
Since the law permitted that imposing limits on how patented items are used or sold could prevent patent exhaustion after a sale, many companies included such restrictions in license agreements to retain their rights. The Supreme Court has now overturned that position, and patent holders must now clamber to adjust.
Provisions in license agreements and sales contracts that claim to retain rights or post-sale restrictions will have to be overhauled. That is going to create a lot of work for attorneys who write license agreements since limits on what purchasers can do with patented goods have become ubiquitous.
The decision will also likely change the course of many cases already underway. It creates a whole new defense for accused infringers. They now can argue that they can't be infringing because the patents that are the cases' subject matter are exhausted under theories that were not available prior to the Impression Products decision. And those cases that turned on the location of the first sale will probably be dismissed, or quickly settled.
Pricing strategies will be reviewed and changed a lot
After the Supreme Court's decision, patent holders will be rushing to the drawing board to recalculate their products' income stream. Before the decision, multiple sales (and income) were possible. Now the patent holder must extract its desired full income from the first sale. Many industries have not been functioning like this.
For a well-known example, Lexmark charged less for its cartridges that had to be returned to Lexmark for "recycling." And conversely they charged more for the unrestricted cartridge. Therefore the marketers of reusable or refillable products will be revamping pricing policies.
Divergent regional pricing structures will also be reevaluated. Patent rights are now exhausted even when the item is first sold overseas. Therefore, companies that charge less for a product in a foreign market can now do nothing if an entrepreneur buys it over there to sell it over here.
The multiple, variegated effects in the imaging supplies marketplace
The effects of the Supreme Court decision clearly will end Lexmark's "return" or "prebate" program. But the decision will go well beyond Lexmark and empty cartridge cores first sold in Canada and remanufactured for sale in the U.S.
Managed print services agreements are license agreements. Every company involved in the marketing and administration of these programs will need to review them for restrictions that may no longer be enforceable.
U.S. cartridge remanufacturing will experience a boon. Used cores can now come from any source and be non-infringing. Remanufacturers and core brokers no longer need to provide a "chain of custody" to assure remanufacturers that the cores were free of patent restrictions.
The unfettered nature of the marketplace in cores will provide for more competition, and more supply of raw products for remanufacturing. That also means that remanufacturers and the dealers that sell remanufactured cartridges will, in theory, enjoy more products at a more competitive price. And likewise, consumers will enjoy more cartridge choices at more competitive prices.
As for the "new builds" and the patent infringing "clone" cartridges, they may be confronting renewed competition from locally- remanufactured cartridges. And while the pall of infringement is removed from the remanufactured cartridges, it remains on the clones. New cartridges that infringe an OEM patent still pose a risk to their importers and resellers, and there is no lawsuit on the horizon that might lessen that risk.
The outlook for remanufacturers and aftermarket dealers of remanufactured cartridges has just become bright indeed. And the ramifications of this sweeping decision have yet to be fully comprehended. However, after twenty years of Lexmark's campaign of FUD (fear, uncertainty and doubt) fostered by the misuse of its patents, this moment is remarkable indeed.
Savor it; capitalize on it.
---
Tricia Judge has served as the executive director of the International Imaging Technology Council—a not-for-profit trade association serving imaging supplies remanufacturers and dealers—for 17 years. She was the executive editor of Recharger magazine for five years and a lawyer for 30 years. Judge's work has been published in Recharger, Imaging Spectrum and several other industry magazines. She has won critical acclaim for her writing and industry advocacy. She prides herself in having assisted with the preparation of six friend-of-the-court (amicus) briefs and has presented the position of the industry to the US International Trade Commission. Since 2017, Judge has been the Senior Consulting Editor of RT Imaging World magazine and speaks at regional RT VIP Summits and RemaxWorld Expo in China.
Her feature articles:
Her Judge's Ruling opinion blogs:
The Aftermarket Scores a Big Savory Win
Comments:
You can add your ideas and thoughts on this article, "The Aftermarket Scores a Big Savory Win" below or directly with Tricia Judge by email.
https://o1.rtcdn.net/uploads/2017/07/Tricia-Judge-Eric-Smith-Impression-Products-cake.jpg
1154
1756
Tricia Judge
https://o1.rtcdn.net/uploads/2020/07/RT-logo-old-big-old-jiazi-3.png
Tricia Judge
2017-07-09 15:30:26
2020-07-09 15:55:41
The Aftermarket Scores a Big Savory Win