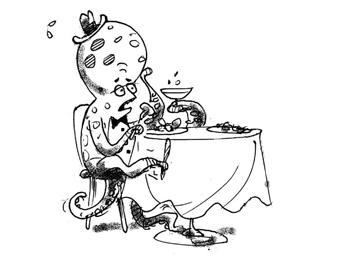 Reasons to Date an Octopus – Berto has an inkling
Reasons to Date an Octopus – Berto has an inkling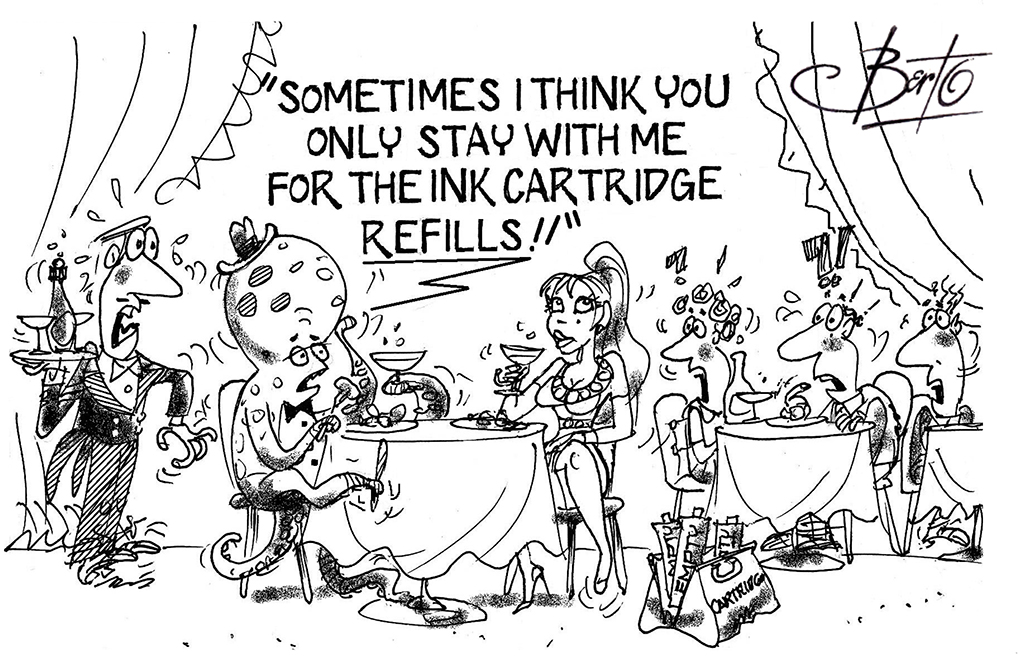 Cephalopods, such as squid, octopus, cuttlefish, or nautilus, are marine animals characterized by a prominent head, and a set of arms or tentacles.  According to Wikipedia, many fishermen call them "inkfish", referring to their common ability to squirt ink.
Cephalopod ink is a dark-coloured or luminous ink released into the water by most cephalopod species, usually as an escape mechanism to confuse predators.
The ink is released from the ink sacs (located between the gills). Each species produces slightly differently coloured inks; generally, octopuses have black ink, squid ink is blue-black, and cuttlefish ink is a shade of brown.
As its name suggests, cephalopod ink has been used in the past as ink for pens and quills. Modern use of cephalopod ink is generally limited to cooking, primarily in Japan and the Mediterranean, where it is used as a food colouring and flavouring, for example in pasta and sauces. For this purpose, it is generally obtainable from fishmongers, gourmet food suppliers, and is widely available in markets in Japan and Spain. While it is not commonly used in China, cephalopod ink is sometimes used as a dye in dumplings dough.
Studies have shown that cephalopod ink is toxic to some tumor cells. It currently remains unclear however if any of the antitumor activity of squid ink can be obtained from oral consumption, and this is indicated as an area for future investigation.
Nevertheless, cartoonist Berto has had some fun this month suggesting there could be ulterior motives in getting close to an octopus—especially with the price of ink as it is.
---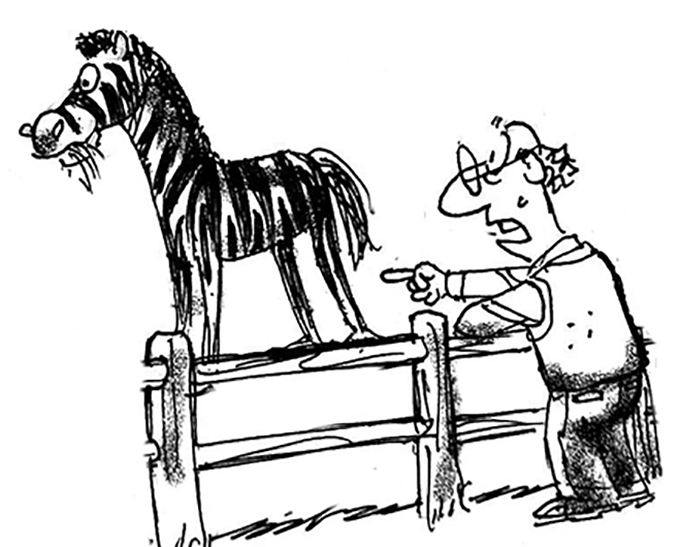 Cartoon #104: Reasons to Date an Octopus – Berto has an inkling
Berto's previous cartoon #103: Running Out of Ink is Horseplay – Berto Muses
Who is Berto? And where can you see more of his work?  Click here.
https://o1.rtcdn.net/uploads/2022/07/Octopus-Berto-thumbnail.jpg
258
347
Berto Valenzuela
https://o1.rtcdn.net/uploads/2020/07/RT-logo-old-big-old-jiazi-3.png
Berto Valenzuela
2021-12-25 13:12:44
2022-08-05 12:49:36
Reasons to Date an Octopus – Berto has an inkling