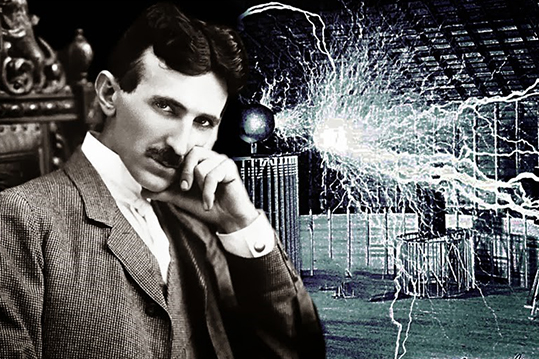 Invention—"Doing Our Part in Order to Create a Better Future"
Invention—"Doing Our Part in Order to Create a Better Future"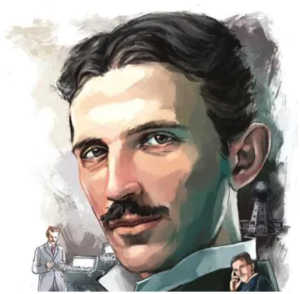 A child during a violent lightning storm would grow up to become one of the greatest inventors of the world only to create a lightning storm of his own.
Born on July 10, 1856 in Smiljan, Croatia, he was the fourth child of a priest and an inventor. Even as a child, he had an amazing photographic memory. He could memorize books, images, and even 3D structures.
What really captured his attention was his fascination with electricity after watching some demonstrations from his science teacher at school. It seemed like magic to him, and he wanted to know more about its power and how it worked.
While still a teenager – he contracted cholera, was bedridden for 9 months and almost died. After surviving, he was in need of a change but instead of joining the army, he ran away to explore the mountains Croatia and read a lot of books. According to him, this experience helped him recover completely, both physically and emotionally.
He never married. But he went on to learn and speak eight languages and left the world at the age of 86 with more than 300 patents under his belt. Some of them included creations such as wireless power, the radio, X-ray, remote control, electric motor, the rotating magnetic field, neon lamp, and much more, which makes him one of the greatest inventors of all times.
Who was he?  Nikola Tesla.
Tesla moved to the United States in 1884 to work for the famous inventor Thomas Edison. Even Edison said that Tesla's ideas were "splendid" but added they were "utterly impractical." The company once offered him $12 million to improve his electric DC motor. Which he did. But Edison refused to pay him, saying, "You don't understand American humor." Instead he offered him a pay rise of $10 per week. So, Tesla quit. "I don't care that they stole my idea," he said. "I care that they don't have any of their own."
The rivalry between Edison and Tesla continued for years. It was called "the war of the currents" with Tesla eventually winning and his inventions being used to bring electricity to America.
Years later Nikola Tesla demonstrated radio transmission, but his laboratory was destroyed after a fire — while he was preparing the first real radio signal.
Guglielmo Marconi, an inventor and electrical engineer from Italy, took his idea and used the same technology. The invention of the radio was credited to him. Not just that, but he also won a Nobel Prize for it in 1909. What upset Tesla even more was that the whole project was sponsored by Thomas Edison.
That turned into a court battle. Unfortunately, the truth came just after the death of Nikola Tesla when the US Supreme Court admitted the patent for the radio was originally Tesla's idea.
Tesla once worked for 84 hours straight, without sleeping. That's how passionate he was about the work he was doing. He admitted he never cared about money; the laws of physics were his religion instead. The great inventor believed in doing his best in order to create a better future.
---

Ninestar salutes the "inventiveness" of Nikola Tesla. The company has "invention" as one of its core attributes and is inspired by Tesla's passion to "create a better a future for all." Ninestar's pioneering efforts into the research and development and filing of invention patents for printers, toners, inks, microchip development and various components used in imaging science have been developed and implemented by its group members—including Ninestar Image, Apex Microelectronics, Pantum, Lexmark and Static Control Components—to be shared with hundreds of millions of end-users around the world.
---
Related:
*This article, "Invention—"doing our part in order to create a better future" is also published on pages 15 of RT ImagingWorld magazine which can be downloaded for free.
Comment:
Please leave your comments below for the story "Invention—"Doing Our Part in Order to Create a Better Future."
https://o1.rtcdn.net/uploads/2021/12/Invention-final.jpg
359
539
David Gibbons
https://o1.rtcdn.net/uploads/2020/07/RT-logo-old-big-old-jiazi-3.png
David Gibbons
2021-12-22 09:48:01
2022-01-25 16:34:51
Invention—"Doing Our Part in Order to Create a Better Future"