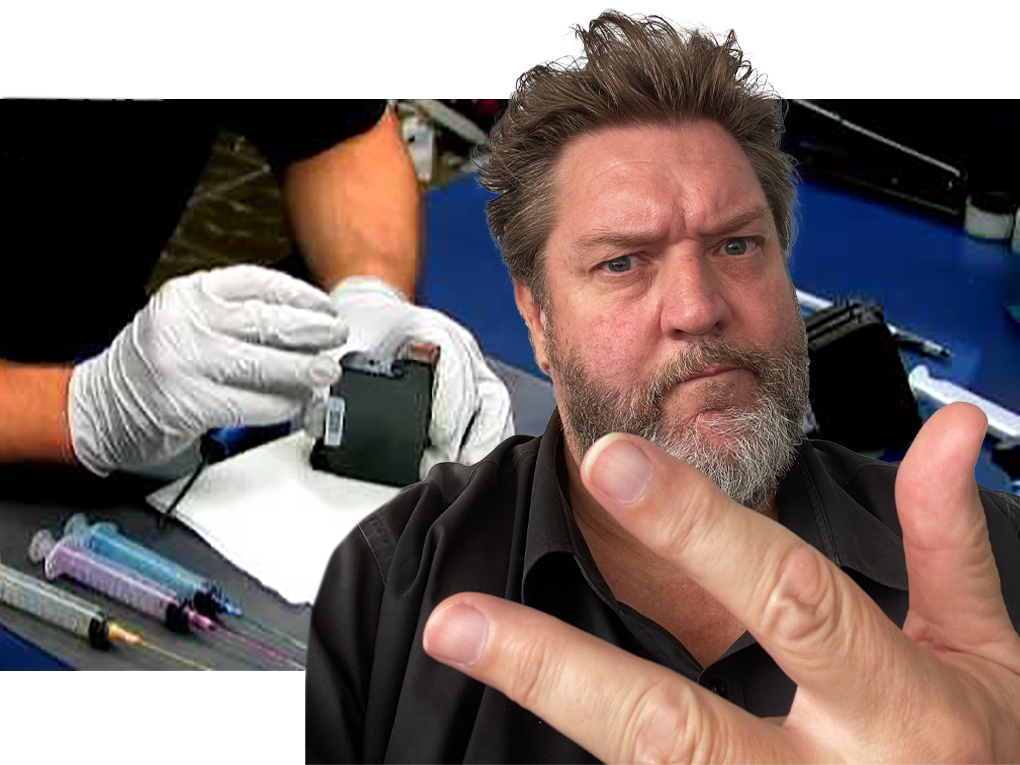 Remanufacturing the Customer's Cartridges Instore
Remanufacturing the Customer's Cartridges Instore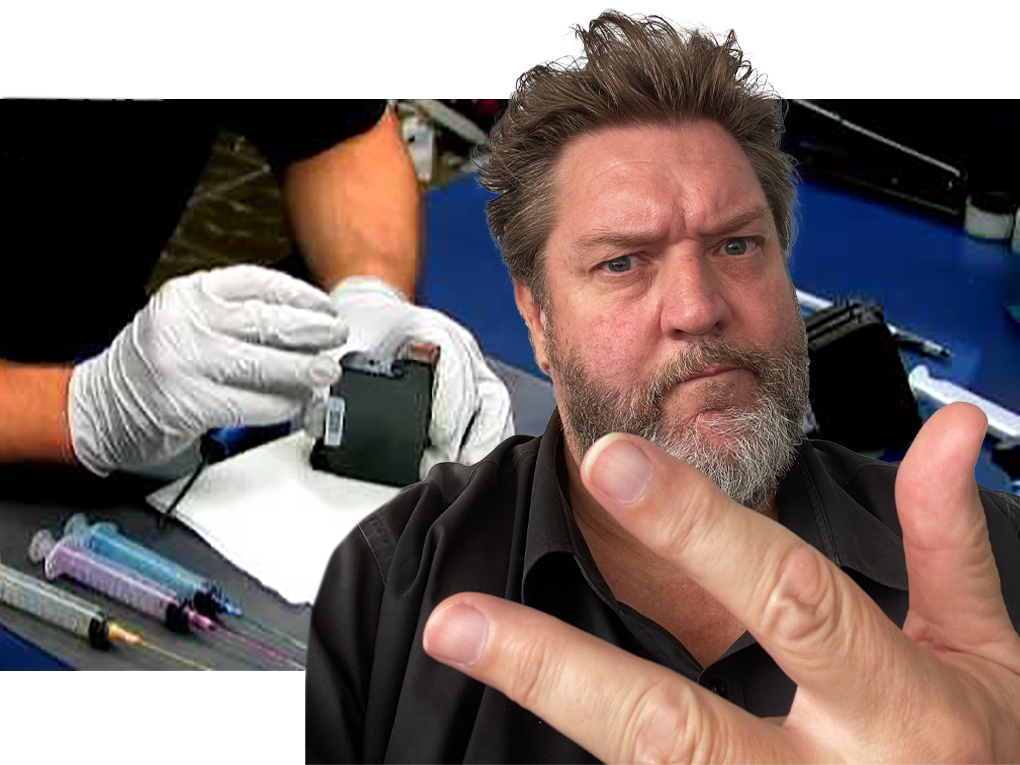 As a distributor, I deal with three remanufacturing groups:
factories like Ninestar, Utec and Clover that supply ready for sale remanufactured cartridges;
factories that supply the components that remanufacturers and refillers need; and
the retail stores themselves that buy a combination of finished cartridges but also remanufacture or refill in-store.
All three groups have seen a relative decline in volumes due
to a combination of cheaper new-build aftermarket products and increased technical hurdles. The move away from retail in-store remanufacturing of both inkjet and laser cartridges has been accelerated by the lack of current model chip resetters and more expensive replacement chips.
This has meant the ratio of new-build to remanufactured products has increased over time. At some point, the stores decide to quit in-store refilling altogether. Typically, they stop toner refilling first, followed by inkjet. As to the availability of chip resetters, I have had discussions with a number of the ink, toner and parts suppliers, suggesting that they fund the development of resetters. If stores can't reset chips, less will refill and sales in their supplies will be impacted directly.
In 2012 we purchased a supplies business in Australia. At the time, the business had dropped around 80 percent in turnover over the previous 3-year period. At the same time, 80 percent of sales were bulk ink. I worked with German-based OCP Inks and we were able to turn that around and increase ink sales. However, over the next four years, the ratio of bulk ink to total business dropped away. Sales in bulk ink had risen, but the importance in the total business had dropped as more and more stores had stopped refilling.
The lack of chip resetters combined with the availability of cheaper compatibles was the perfect storm. Many stores were not interested in the extra step of rechipping. As prices dropped on compatibles, the retail prices dropped and margins also declined. The knock-on effect was a decrease in staff numbers, leading to less time for refilling. Retail store layouts began to change. The former 1/4 retail space to 3/4 backroom office and refill workshop has reversed.
This decline saw the No.2 player—Sensient—pull out of desktop ink and the No.1 supplier—OCP—go through some tough times, even though they were able to survive.
So, is there a future for in-store refilling and remanufacturing?
The general rule for remanufacturing in a store environment is 'refill if it is quick and easy if it offers a low failure rate and a higher margin.'
Refilling gives retailers in a store a Point of Difference. It can provide higher margins, is socially and environmentally responsible and can still be quick, easy and reliable if you stick to a subset of the entire range.
Is it less risky, legally, to sell remans?
It depends on who you buy from and how it's remanufactured. If the reman is a hybrid with an OEM shell or core with some new components added, then you have a responsibility need to check if the new parts being replaced infringe any patents. If the product is 100 percent remanufactured, it is always a safer bet. I advise buyers, distributors and retailers to deal with the bigger remanufacturing factories who pay for proper legal advice and will back up their product with an indemnity. They also demonstrate a corporate and social responsibility that is important to government and big business.
As Australia looks at its New Zealand cousins across the Tasman Sea, they note there has not been the same rate of decline in instore refilling and remanufacturing. Why is that? Are the New Zealander 'kiwis' more environmentally aware, are they more self-sufficient, or do they have better support from their suppliers? 
** This article appeared on page 26 of RT ImagingWorld magazine which can be downloaded free.
---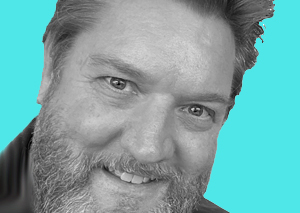 James Douglas is an award-winning entrepreneur based in Sydney and has become a trusted supplier of imaging components and products and advisor for retailers business across Australia. He is a recipient of the Excellent Service Award for his tireless efforts in personally driving to visit, train and mentor each and every one of his customers, providing them with dedicated support to remanufacture and sell high quality, non-infringing aftermarket supplies to their customers.
Douglas invites you to chat with him about your business, reaching out to him on LinkedIn, email, on the phone +61-408-52-63-73, on Skype at JamesKADouglas or online at www.adcon.net.au
Comments:
Please add your comments below about James' post, "Remanufacturing the Customer's Cartridges Instore" or go to LinkedIn and join the social media conversation.
Related:
Here are other blogs written by James Douglas for you to read:
Remanufacturing the Customer's Cartridges Instore
https://o1.rtcdn.net/uploads/2021/07/James-Douglas-refilling-in-store.jpg
765
1020
James Douglas
https://o1.rtcdn.net/uploads/2020/07/RT-logo-old-big-old-jiazi-3.png
James Douglas
2021-06-23 14:12:37
2021-07-09 13:51:49
Remanufacturing the Customer's Cartridges Instore