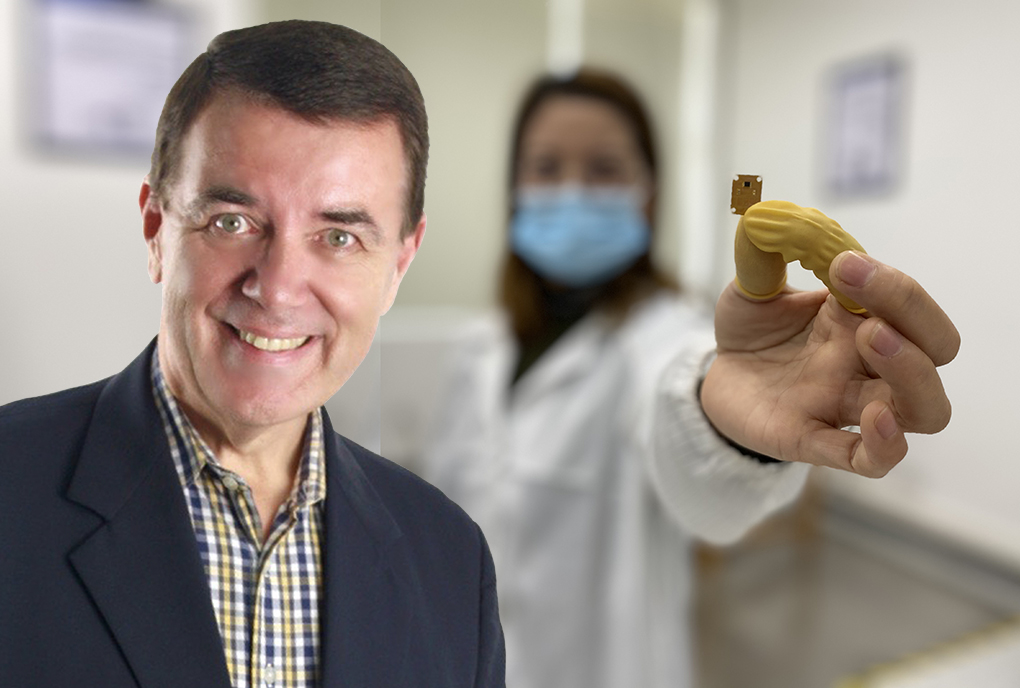 Using Chip Technology to Control Consumer Choice
Using Chip Technology to Control Consumer Choice and Markets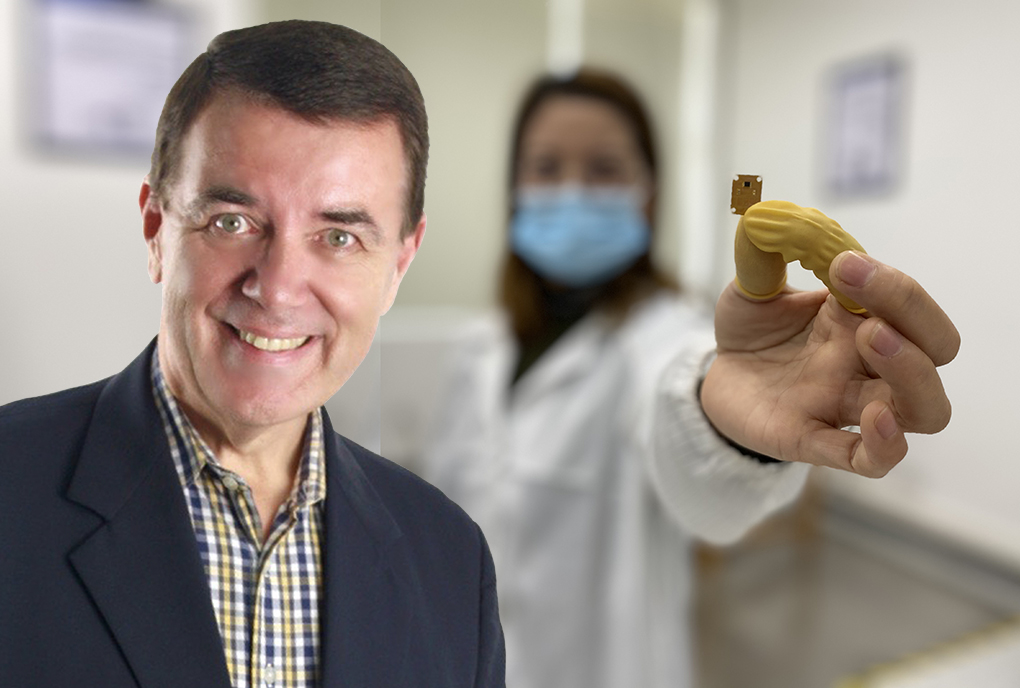 HP has come out recently to say that the chips used in aftermarket printer cartridges may be a gateway for hackers to access the data of end-users.
In my view, this is a scare campaign to attempt to win customers back to HP from the use of aftermarket cartridges.  But before I address this issue, let's take a step back and look at how the printer OEMs have tried to lockout the aftermarket from providing choice to end-users.
We all know the saying that "necessity is the mother of invention" and this is the reason why printing technologies, first developed by Xerox in the 1960s came into being. First, there were copiers, then laser printers and in the 1970s we saw the introduction of inkjet ink technologies. This has revolutionised the way we work in the office. It has also changed how we deliver hard copy photos and documents in the home as well.
There was a 30-year boom in printer sales starting in the mid-1980s right through to 2010. A variety of different functions were added including scanning, sorting, double-sided printing, remote printing and Wi-Fi connectivity. The devices were enabled to print to the very edge of the page. They became smarter, faster, smaller and lighter.
In the last 10 years, the cutting edge has been to make the printing consumables more efficient, cheap to manufacture, while maintaining or increasing the quality.
During all of this time, the aftermarket has continued to provide choice for consumers by offering third-party supplies. Globally, they attracted a very lucrative 10% market share for color and up to 30% for monochrome consumables. In some countries like India, China and Russia, the percentage of aftermarket consumables has been over 60%.
While the demand for printers and consumables continued to grow, the printer OEMs "tolerated" the presence of the aftermarket. They quickly moved to sue and shut down those companies that stole their intellectual property. As they should.
Another method they used to control the market and maintain its significant market share was to continue to develop new technologies and new printers. That's also a very legitimate way to win market share. It was tough, though for the many small aftermarket players which simply could not keep up with the wide range of products. Thousands of small "mom and pop" operators quietly disappeared.
The best weapon the printer OEMs had to control their market share, however, was the use of smart microchips. Before 2000, no chips were used with toner or ink cartridges. The first chips were used on ink cartridges. They were very simple by today's standards and were used by the printer OEMs to establish better communication between the cartridge and the printer to ensure a better user experience in terms of quality and page yield.
The aftermarket was immediately locked out. It did not have chip technology capability to provide a solution for its refilled cartridges. The OEMs seemed to have "won" back their lost markets. These chips were often referred to as "killer chips" because they prevented the use of aftermarket cartridges that contained no chip or relied upon reusing the existing chip. This, in my view, has been unfair especially to end-users as well as the aftermarket.
All the printer OEMs began to install chips in their supplies and consumers were forced to buy the more expensive OEM supplies. Trade associations sprung up in almost every country so aftermarket cartridge "remanufacturers" could work together to find solutions. Remanufacturers argued the killer chips were a threat to "choice" for consumers, who would be forced to use OEM cartridges only. But from an OEM perspective, the arguments fell on deaf ears.
In 2002, the arrival of the first replacement chip for printer supplies rejuvenated the entire global industry. Consumers were returned their rights to choose the supplies again.
However, the global demand for printing devices and supplies in the world's two largest markets—North America and Western Europe— declined with the advent of smartphones and tablets. Documents could be shared digitally and the decline in printed pages was not offset by the growth of printing in developing regions of Latin America, Central Europe, Asia and Africa. The only way the OEMs could satisfy their shareholders was to grow their markets by clawing back market share that was still being captured by the aftermarket.
The development of smarter, smaller chips continued and by 2015 they had become quite sophisticated. The use of chips had impeded the growth of the competing aftermarket supplies in the past and it could continue to do so with the newer chip designs that used sophisticated algorithms. The aftermarket spent significant resources of money and time to find workaround solutions and was able to keep third-party supplies as a viable alternative.
Printers were then deemed to be a gateway for hackers wanting to access personal, corporate and confidential data from companies and individuals. Beginning in March 2017, some OEMs began to launch firmware updates which were sent invisibly through the internet to change the coding in printers and cartridges. The OEMs argued these irregularly timed updates provided users with a better printing experience by providing dynamic security updates to prevent inappropriate hacking of data.
However, consumers found that their third-party cartridges failed after the firmware updates were activated. Again, frustrated users complained about being "locked out" by having cartridges that simply would not work.
Yet again, the aftermarket responded with advice on how consumers could work around these firmware updates. They developed strategies to update third-party supplies to enable them to be used. And a convenient, innovative, environment-friendly and remote upgrade solution was developed and launched to address the frequent firmware updates.
Now, it seems the next chapter is being written. Printer OEMs are now scaring consumers by blaming the chips contained in aftermarket supplies could allegedly pose security risks through their printers.
Consumers have had enough. Class actions lawsuits and legal challenges have already provided some consumers with small wins against the printer OEMs. You can expect to see more such cases taking place in the future if printer OEMs continue to "lockout" their customers from having a choice when it comes to supplies.
The aftermarket has encountered many difficulties over the past 40 years and on each occasion, it has overcome the challenges through perseverance and courage. The world is confronted by tremendous, unprecedented pressures. In all of this, OEMs and the aftermarket alike have a responsibility to respect consumer rights and interests.
I urge the industry peers to work together, to rise above the challenges and to strive to build a healthier industry with continuous innovation.
---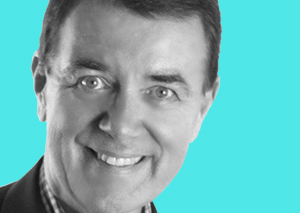 David Gibbons has 44 years of experience, knowledge and skills in business (management, consultancy, strategic planning) and communication (teaching, event management, fundraising, journalism, broadcasting and new/digital media—social, website, app development). He started and ran a successful cartridge remanufacturing business in Sydney and was also the Executive Officer of the Australasian Cartridge Remanufacturers' Association for 7 years.
In 2011, Gibbons relocated to RT Media in Zhuhai, China where he has been a director responsible for strategic planning, senior management, event planning, marketing, broadcasting and magazine publishing on behalf of the global imaging supplies industry.
His other blogs include:
Using Chip Technology to Control Consumer Choice and Markets
Comment:
https://o1.rtcdn.net/uploads/2020/03/David-chip.jpg
688
1020
David Gibbons
https://o1.rtcdn.net/uploads/2020/07/RT-logo-old-big-old-jiazi-3.png
David Gibbons
2021-02-25 16:13:17
2021-03-17 15:11:32
Using Chip Technology to Control Consumer Choice