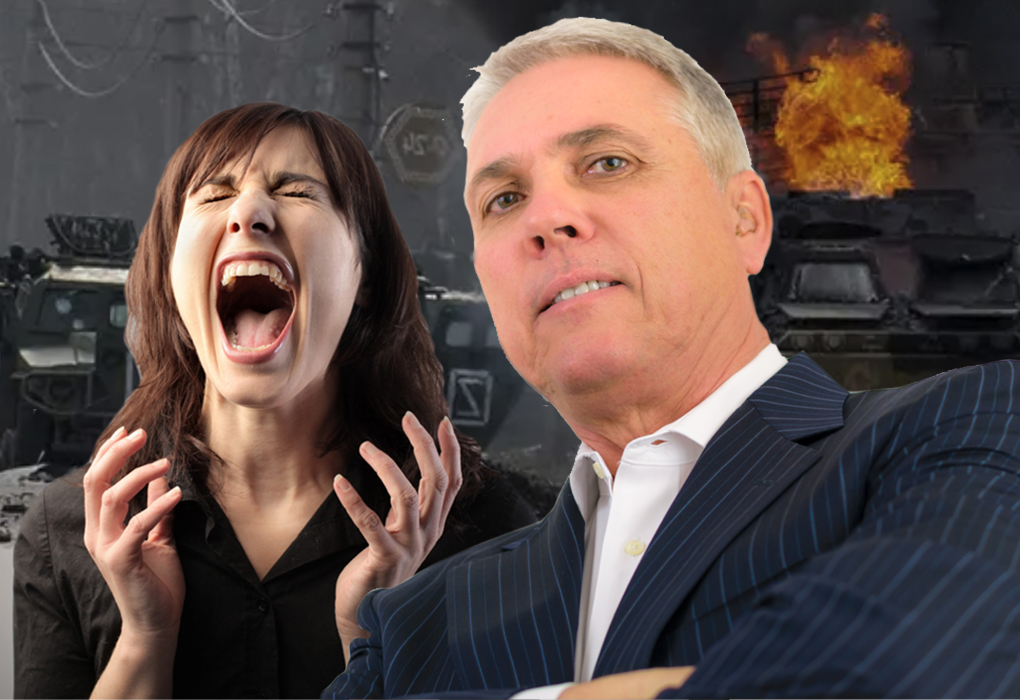 A Good Time for a Sanity Check
A good time for a sanity check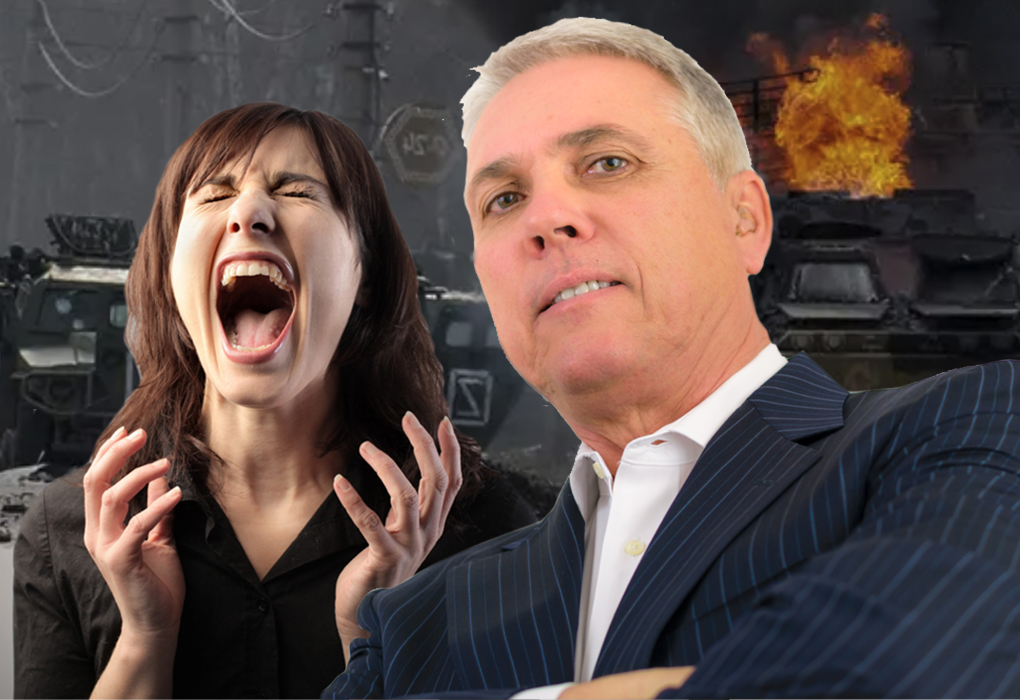 The world has gone mad but it's remarkable how we humans adapt and accept what we think we alone cannot change and create "new normals," remaining calm, just carrying on.
The last two years of fighting the coronavirus pandemic has changed us all in one way or another. Today you are either an anti-vaxxer or grateful to be fully jabbed and boosted. I have listened to anti-vaxxers and their reasoning and it's like listening to otherwise rational intelligent people talk gibberish while they look at me as though I have five heads and are singlehandedly the root cause of all the madness.
As if the pandemic was not enough, we now wake up to round the clock news about the Russian invasion of Ukraine. More madness that will change us all in one way or another. We will of course adapt as we always do to whatever the outcome is, and we hope it is a good outcome for all those who want to live in peace and get back to normal.
Yes, we all wish it would get back to normal when it can never get back to normal. The future is whatever the new normal will become.
The madness in the world comes from all directions relentlessly, some big things some not so big but nonetheless impacting our lives forever.
Spotted Dick—a classic English dessert that has been around for centuries, has now been renamed to avoid embarrassment From now on, it has to be referred to as Spotted Richard after UK Council bosses feared the original name might cause offence. (madness)
What about the UK recruiter who was stunned when her job advert for reliable and hard-working applicants was rejected by the jobcentre as it would be offensive to unreliable and lazy people. Or the European Parliament who introduced proposals to outlaw titles stating marital status, such as Miss or Mrs, so as not to cause offence. It also meant that Madame and Mademoiselle, Frau and Fraulein, Senora and Senorita will be banned from use.
Our new norm following the coronavirus pandemic means less office and more WFH workers. Less office-based print demand and what was Laser based product demand switching to Ink based demand, since the majority of WFH employees use ink jet printers. But a new norm that is rapidly developing everywhere stems from the greater general awareness and acceptance of social responsibility for our planet, and everyone must do their bit to save it.
So, in print consumables what do we have?
OEM's are not changing their products and continue to produce single use consumables made from HIPS plastics that are not bio-degradable and give off toxic gases when incinerated.
The aftermarket offers remanufactured products as the green answer, but is it? After 30 plus years of spouting the "best for the environment" message, what we have seen is hundreds if not thousands of cartridge remanufacturing businesses get out of the business. Some say, now they see more opportunity as customers want greener products and remanufactured cartridge sales are growing. Since most remans are using virgin cores, at best it delays the cartridge one more cycle before becoming a waste problem.
No CO2 saving here compared to the OEM and all the collection and transport necessary to remanufacture a virgin cartridge probably increase the CO2 footprint. Nevertheless, remanufacturing is good and good news if the demand is increasing, but it's not the answer.
Jumbo cartridges do have higher yields than standard and do present an opportunity to reduce the CO2 footprint compared to OEM, but are plagued with print quality issues caused by overfilling the waste toner hoppers and toner leakage inside the printer. No innovation here, just overfilled cartridges, more waste toner in the hopper and more print defects and spillage.
Compatibles that infringe offer no environmental benefits at all. The advantage is its price and availability, until a reseller gets a lawsuit for patent infringement, then there is no advantage.
Compatibles that do not infringe. Yes, compatibles are available and are IP safe, so do not believe all you read from those who spout something different because it is in their best interest to do so. The advantage of IP Safe compatibles is that they can be remanufactured just like the OEM original, are available, are cheaper than Remans and you will not get sued. But these are from companies that innovate, a very rare thing in the aftermarket.
Consider the IP-safe compatible manufacturer that innovates to create an all-in-one cartridge design that creates no waste toner and compares to an equivalent OEM original. The OEM product has up to 15% of toner remaining in the cartridge when replaced because this toner did not get transferred to the page and lands up in the waste hopper, and then usually in landfill.
A no-waste design means just that: no waste toner and all the toner ends up on a page. This creates an immediate C02 saving, great for our planet.
But if you have this technology then it means you can innovate to create long-life cartridges beyond jumbo yields, without the issue of overfilled waste hoppers. Now that is environmentally friendly and will meet the increasing demand for better environmentally friendly CO2 reducing products.
Consider a standard 1k original cartridge. Imagine having the technology to make this a 9k yield cartridge, with no waste toner, no Jumbo cartridge print issues. This not only creates the opportunity to place the printer as an MPS contract printer, but it reduces the CO2 footprint by a whopping 83% when compared to the equivalent OEM cartridge usage. It also saves 8 x the shipping cost of replacement cartridges and gets the CPP down below 1 cent. Best for the planet, best for business.
These products are available today. Innovation is the key to creating products that meet today's environmental needs and demands.
As Ryan Kavanaugh said, "The key is to embrace disruption and change early. Do not react to it decades later. You can't fight innovation."
---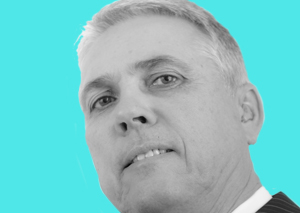 Steve Weedon is an award-winning CEO who has held senior management positions at various OEMs as well as Katun Corp and SCC. He is the Chief Executive Officer of Print-Rite Europe Limited.
He was the original founder of The Recycler Magazine and of trade shows in Europe. He also established Static Control's Worldwide Subsidiaries and relocated to the US to become executive vice president. Weedon headed up the global Cartridge World network after it was acquired in 2016. He can be contacted on LinkedIn.
Weedon is a popular columnist in RT ImagingWorld Magazine and speaker at RT Summits and events. You can read his other blogs:
A Good Time for a Sanity Check
https://o1.rtcdn.net/uploads/2022/04/Steve-weedon-crazy-world-2.jpg
700
1020
Steve Weedon
https://o1.rtcdn.net/uploads/2020/07/RT-logo-old-big-old-jiazi-3.png
Steve Weedon
2022-04-01 08:36:57
2022-04-01 09:49:31
A Good Time for a Sanity Check