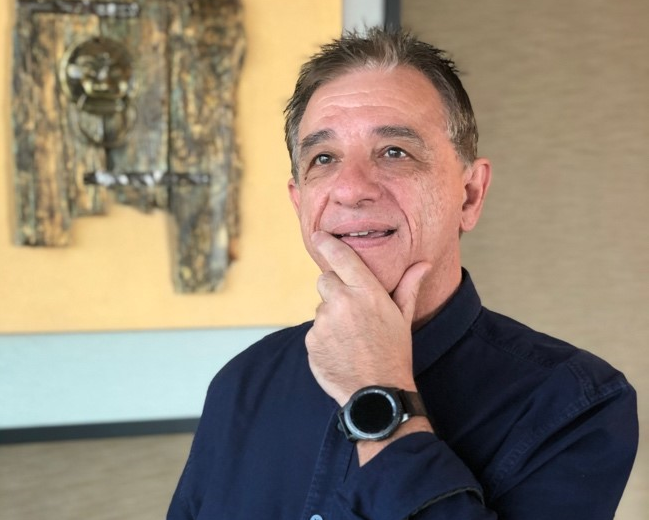 Best Position Ever – Serving Customers During an Economic Slowdown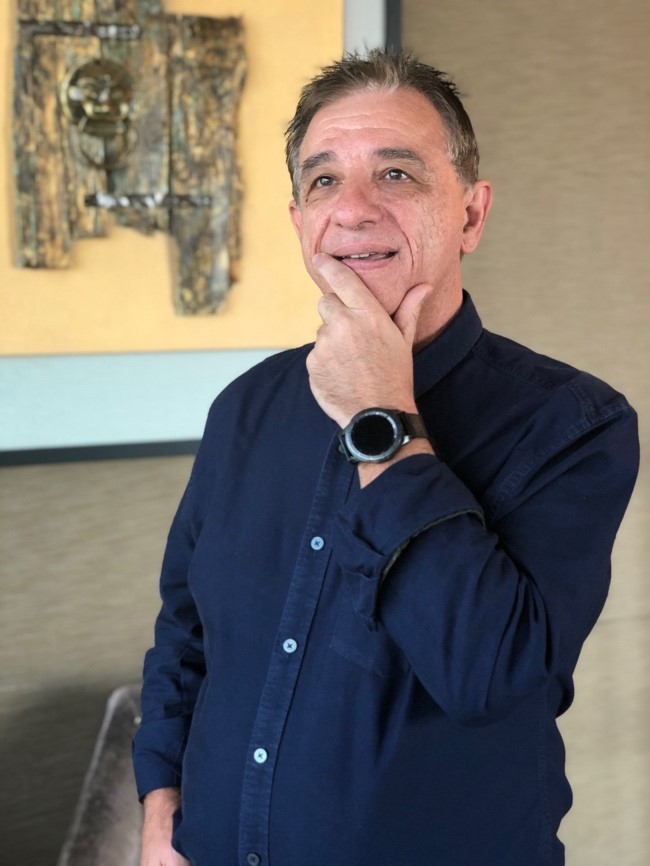 Peter Mitropoulos (pictured) is the "new kid on the block." That's not to say he's naive as a businessman. Rather, the Australian with Greek heritage has an enviable track record in business dealings as a quick Google search will reveal. Mitropoulos acquired the well-established Ausjet Inkjet & Laser Supplies company from Dermot Murtagh in late 2014—a company that was established in the late 1980s on Queensland's Gold Coast.
"This industry has changed my corporate direction for the better!" exclaims Mitropoulos who has since added the iconic Cartridge World Franchisor rights to his national interests in Australia and New Zealand. "I am now in a position to provide a fully vertical, total printing solution for my B2C customers, my B2B customers, and their customers as well."
Mitropoulos is very optimistic about the future of the aftermarket. "Particularly in a time of economic slowdown, consumers become more conscious of their spending," he says. "The Aftermarket is a recession-proof business strategy and is full of opportunity."
He is concerned, however, about the fallout from the current trade wars between China and the USA. "I presume the current US trading tariffs will put pressure on Chinese manufacturers to offset lower consequential revenues from that market," he says Australia is already over-commoditised and a price-war race to the bottom helps no one.
The remanufacturing sector of the aftermarket has already been disrupted with the advent of high-quality new-build compatibles. "We are no different to the aftermarket car parts industry, UBER and other economy disruptors in offering alternative solutions to the end-user." Online sales in the region have been severely affected by the cheap, low-to-medium quality of mostly infringing cartridge products. According to Mitropoulos, this is giving responsible firms a bad name.
"New-builds are also an environmental nightmare in our region," he says. "I'm concerned the new-build manufacturers are doing very little about the environmental fallout with their products." He recalls a time when cartridge remanufacturers hated the OEM initiatives to recycle the empties. He urges new-build compatible manufacturers to build recycling solutions and costs into their product development too. "It's quite unfair OEMs contribute to the recycling process, but aftermarket manufacturers don't. It's not a level playing field which in my opinion will not be sorted out unless we see government regulation."
He believes the industry is going to have to address climate change regulations that will be introduced, sooner or later, similar to what is already happening in the European Union. "This could see a resurgence in remanufactured cartridges. We should watch this."
Mitropoulos also believes the industry's future is heavily influenced by Chinese manufacturers and their integrity towards supporting their buyer base. "From what I see, there is no real plan to supply the aftermarket in the same way the OEMs do. "While aftermarket manufacturers continue to sell to everyone and anyone, they will further drive poorer quality product based upon cheaper and cheaper prices." He also calls all manufacturers in this mature aftermarket to work beyond simply making products, but to deliver product data, marketing and services support behind their merchandise.
Mitropoulos sees consolidation within the OEM space continuing. His crystal ball also reveals there will be more litigation by the OEMs against the aftermarket. "In my view, this seems to be a huge waste of resources. We should be finding working solutions instead." He can see a time when a responsible, mature aftermarket will have stronger collaboration with OEMs. Already he can see a growing, sophisticated consumer base taking advantage of an arbitrage environment between printer hardware pricing and cheap aftermarket consumables. The OEMs must subsidise the development and sale of the hardware devices through the sale of the consumables. "I think a forward-thinking OEM would be better off working with responsible aftermarket firms to regain balance between its hardware and consumables market."
————–
Do you agree that Peter Mitropoulos is in the best position ever – serving his customers during an economic slowdown?
You can also read about what other CEOs are thinking and saying from the imaging supplies industry. Download the magazine featuring Mitropoulos and twelve other CEOs.
https://o1.rtcdn.net/uploads/2019/11/Peter-1.png
520
649
David Gibbons
https://o1.rtcdn.net/uploads/2020/07/RT-logo-old-big-old-jiazi-3.png
David Gibbons
2019-11-29 15:57:09
2020-03-17 16:43:04
Best Position Ever – Serving Customers During an Economic Slowdown