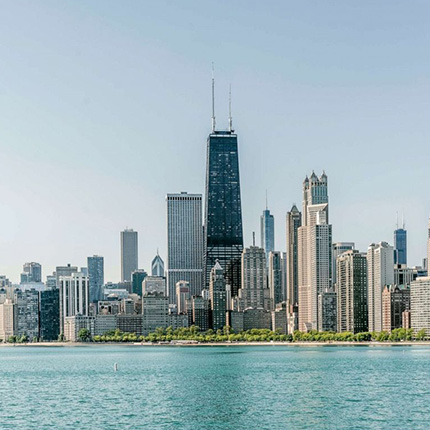 Remanufacturers Hold Summit in Chicago
The Summit in Chicago  Int'l ITC Meeting Brings Biggest U.S. Remanufacturers Together
Members of the International Imaging Technology Council (Int'l ITC) gathered together for a strategic planning meeting on July 31 in Wheeling, Illinois. The meeting was attended by 20 people representing 13 of the most well-known remanufacturers and imaging supplies dealers in the U.S.
The meeting was lively, as everyone shared openly and thoughtfully. It was held to review the status of the industry, its trade association and its plans for the future. The members then reviewed the competitive problems of Chinese new-built cartridges, OEM chip shutdowns and more. On these issues, business owners, shared opinions, sometimes loudly, and opinions, always thoughtfully.
Threats
The industry's number one threat still comes from the OEMs. One, in particular, has stepped up its competitive tactics: HP.
HP, heralded by the aftermarket during the late 1990s and early 2000s for its non-interference with legitimate remanufacturing, has a new generation of aggressive managers and engineers at the helm. They want their supplies business back, as their deeply-discounted "white box" program pricing indicates.
HP has used chips in its cartridges for decades, but their earlier applications didn't lock out competition. They provided a variety of information to the consumer that he appreciated, gauges for toner levels, information on page count, etc. Aftermarket replacement chips didn't provide this information, and the cartridges they were affixed to were seen as less valuable because of the diminution in function. This gave HP a competitive edge but did not keep other brand cartridges from functioning.
These early chips were overcome when smart aftermarket companies developed replacement chips that disabled the "kill" feature and allowed for reuse. The market for aftermarket chips became robust.
Then the OEMs added a new tool to its competitive arsenal: firmware. By downloading from the OEM what is supposed to be an "upgrade," consumers became complicit in changing legitimate chips into killer chips.
HP's firmware is unlike any other that has come before it. It is either a time bomb, waiting until the printer is in service for a time. Or it automatically changes the firmware so it disables all aftermarket chips. Either way, it is insidious, as the competitive cartridge works for a while, but then is disabled. And the firmware affects a host of popular printers.
And once the firmware update is done, it can't be undone. There is no way to uninstall this firmware. The Int'l ITC is making this issue its top priority and is actively looking for dealers, and their customers, affected by the problem.
The group seemed to feel that the Chinese new-built cartridges pose a serious competitive issue, but not for the reasons many might assume. The cartridges have certainly created a mess in the low-end, Internet-sensitive marketplace, but several members have found ways to incorporate the new-built cartridges into their product offerings.
Legal Matters
Patents are the chief concern among members when it comes to Asian cartridges. Epson has always enthusiastically pursued infringers. Canon was slow to take action but has recently started to bring actions before the U.S. International Trade Commission (USITC) based on a few of its patents, albeit rather obscure ones. Canon has a huge portfolio of patents, so more actions are anticipated.
In August, Brother, who has also notably absent when it comes to defending its intellectual property rights, filed a complaint with the USITC against 32 companies and individuals that have allegedly infringed its patents.
New cartridges don't have the protection afforded remanufactured cartridges, thanks to the right to repair. Therefore, new cartridges need to be carefully vetted for intellectual property concerns. That's a tall order, as communication with the Asian manufacturers is hard enough.
A Busy Association
Int'l ITC has its work cut out for it in these trying times. The Standardized Test Methods Committee (STMC) and Int'l ITC committees could certainly use some fresh blood, and the members committed to bringing their top talent to these bodies. This year's Int'l ITC plans also include new communications vehicles, like an updated website and newsletter.
After four hours of discussion, and after reviewing other issues of concern to the business owners, the group unanimously agreed on one matter: that another meeting of the Int'l ITC would be held…and soon.
Don't miss out on the next Int'l ITC meeting or on any of the benefits it offers. Join today! Not a member? Let your membership lapse? Join today and get your membership for the remainder of 2019 and 2020. Go to the website!
Another article about ITC, please kindly check here.
https://o1.rtcdn.net/uploads/2019/09/judgerulling-110.jpg
430
430
Tricia Judge
https://o1.rtcdn.net/uploads/2020/07/RT-logo-old-big-old-jiazi-3.png
Tricia Judge
2019-09-23 15:44:56
2019-10-24 17:02:17
Remanufacturers Hold Summit in Chicago