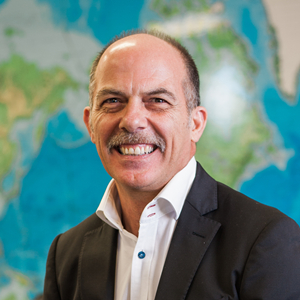 Building A Better Imaging Supplies Business Model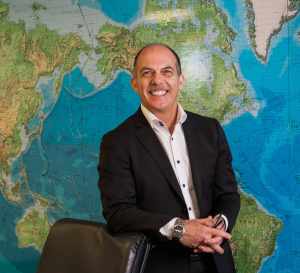 According to Franchise Direct, the Cartridge World franchise has joined the ranks of the top 100 franchises in the world at position 92. The organization has more than 20 years of franchise success behind it with some 800 stores in 40 countries providing printer supplies and a range of service for home and business.
"Despite standing the test of time with a track record unparalleled in our industry," says Global Chief Development Officer Harry Stoubos, "we have to make sure we remain relevant in a rapidly changing and demanding industry." The award-winning franchise continues to be the leading global franchisor for the printer and printer cartridge consumable industry.
A little World History
Bryan Stokes saw an advertisement in the South Australian Advertiser that read, "Make $75 every 15 minutes refilling laser printer cartridges." So he decided to give it a try. He founded a business named the Australian Cartridge Company in Adelaide, South Australia in 1988. In 1996, Stokes joined forces with Paul Wheeler and together they planned the franchising business structure, and the first franchise was sold in South Australia in 1997. The second, third and fourth franchises followed in rapid succession.
In 1999, the company's name was changed to Cartridge World. Critical to the growth of the company was the decision later that year to introduce "masters." who would oversee a specific territory in which there would exist a number of franchisees. This enabled a significant expansion of stores worldwide. The first international master franchise was established in New Zealand in 2000, followed by ones in the U.S. and Europe.
"Success came from appointing masters from their own country or region," Stoubos explains. "Having local knowledge about market potential was critical to the success of implementing the Cartridge World business model and carefully managing its move to capture a share of the market."
Operating within a US$80 billion global printing consumables industry provided a huge opportunity for the young enterprise. It was before the advent of smartphones and tablets and every household and enterprise depended upon access to a printer. It moved into services including: managed print services (MPS), no-cost printer leasing, inkjet and laser printer products, copier toners, printer parts and printer repair training programs.
The World Today
Cartridge World provides its network of stores and sales professionals around the world with all the "back of house" assistance needed: marketing, innovation, sales tools, training and supply chain expertise.
It has now established a global procurement center in Zhuhai, China to critically analyze all components to ensure the quality of finished products supplied consistently and reliably to the stores. This allows the masters and franchisees to focus on selling and providing printing solutions to its customers.
Consistency is the same problem faced by other well-known franchises like McDonald's. Consumers want to be sure the burger they buy around the corner from home has the same consistent quality and taste as the one bought in an airport on the other side of the world.
Twenty years later, Cartridge World has evolved to provide a robust business model that works in 2018. Today, Cartridge World employs more than 2,000 people and contributes to the economies of more than 40 countries. It is able to tackle multiple revenue streams in order to create and keep long-term business customers. Traditionally strong in consumer markets, it now has its sales teams winning prized business and government contracts and national accounts. According to Stoubos, Cartridge World has adapted its business model to meet the changes in market demands. "Our people have the skills, knowledge and technology to offer a unique experience with the many products and services we provide," he said.
 Where and Who in the World?
Cartridge World was quick to move successfully into established first-world markets such as the U.S., Australia, New Zealand, India, France and the U.K.  "We have great success in emerging markets as well," Stoubos said. "The organization has seen big successes in countries like Guatemala, Paraguay, Afghanistan, the Philippines, Chile, Malaysia and more recently in East Africa and Saudi Arabia." Stoubos cites master franchisees that have been appointed in Tanzania, Kenya, Uganda and Saudi Arabia. "These leaders are building the Cartridge World brand from a zero base within a short time frame," he said. "Consequently high-end business customers such as DHL, Mercedes, PWC, Hyatt Hotels and leading national banks are coming on board as loyal and dependable customers." Stoubos is keen to continue this success by further expanding the Cartridge World footprint into Africa and the wider Middle East region.
In order to do that, Stoubos says he is looking for highly-successful entrepreneurs or businesses that have the passion to build a global brand within their country. He says there are ten essential characteristics needed:
Excellence in communication skills;
Capability to invest in a corporate store;
Ability to train and improve the skills of its team;
Ability to meet the required business model requirements;
Possesses a solid and experienced sales team;
Capable of accessing the necessary supply chains;
Provide marketing for brand growth and store openings;
Can be innovative;
Capable of meeting and adhering to compliance standards; and
Possess trust and integrity.
"I cannot understate the need for hard work, together with a positive attitude and great work ethic," Stoubos said. "However, the rewards are there for those who qualify. We have many stores throughout our network generating over US$50,000 per month and growing. These stores typically have two to three salespeople, who are capable of selling and supporting a full line of cartridges and printers into long-term contracts for three years."
Stoubos is confident the Cartridge World organization has the expertise, the products, the technology, the training, and the vision to drive the global franchise network forward.  "We cannot look back or stand still. We need to be innovative in order to be relevant. We have to offer a serious alternative to OEM cartridges." In 2018, Cartridge World will launch its Store Refresh Program in Australia and New Zealand. The newly established campus training center at the North American office in Chicago will provide all the masters, franchisees and staff with an intensive, two-week program that covers all aspects of the franchise business model, industry insights and training on all the latest innovations and new products.
Cartridge World is investing in its people and innovation so it can enjoy the benefits the next twenty years will bring.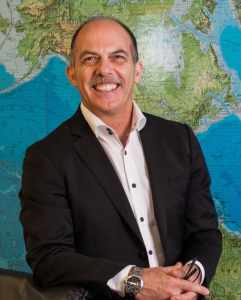 Harry Stoubos: Why I believe in the Cartridge World business model
 Australian businessman Harry Stoubos has worked in key management roles with large corporations. He passed up a career in professional football, excelling instead at professional sales. His first job was with Cadbury Schweppes, where he mastered the skills of selling and marketing into small and large businesses. He furthered his career at Sara Lee and PepsiCo, where he held senior management positions. "Joining Cartridge World in November 2009 was a natural progression toward my career aspirations," he said. "It has enabled me to operate on a global stage with a successful global brand."
He became general manager for Cartridge World Asia Pacific following an initial position in sales and marketing. In 2015, he was appointed the global chief development officer. "This role allows me to be a brand ambassador to all corners of the globe. "My most recent opportunity for outreach was speaking to an industry audience at the RT Imaging Expo in Cairo."
Stoubos works closely with what he describes as a committed and talented senior executive team made up of regional heads and master franchisees to define and implement strategies across the global network. His primary focus is to expand the Cartridge World brand through the appointment of new master franchisees in assigned territories. Emerging markets such as Africa, the Middle East and Latin America are pivotal to the growth of the entity.
His passion for Cartridge World is obvious. "It's a proven, successful, global business model that resonates well with the master franchisees, franchisees and the customers—all stakeholders receive tremendous value." He claims the loyal customer base enjoys the Cartridge World experience thanks to its quality products, services and savings. "We are the best alternative to the OEM because we can provide a full solution and industry expertise," he said.
Stoubos says the business model is unique and has been adapted into more than 40 countries. Stoubos welcomes the opportunity to share the Cartridge World business model in more detail.
https://o1.rtcdn.net/uploads/2017/06/Harry-Stoubos.jpg
300
300
David Gibbons
https://o1.rtcdn.net/uploads/2020/07/RT-logo-old-big-old-jiazi-3.png
David Gibbons
2018-06-01 11:17:37
2019-05-20 11:32:20
Building A Better Imaging Supplies Business Model