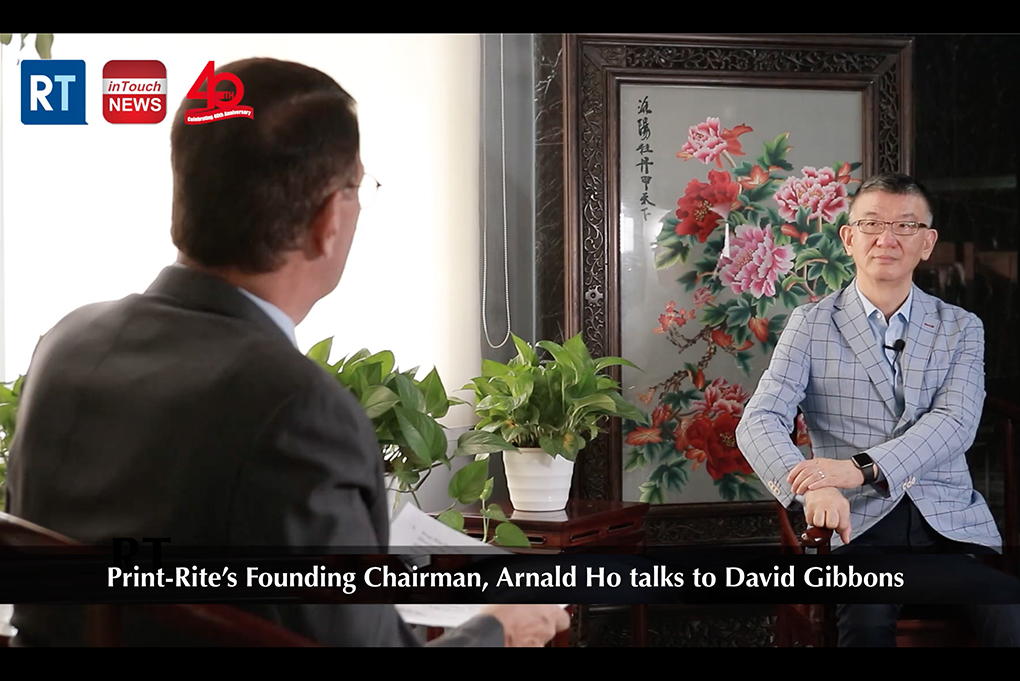 Celebrating the Birth of Printing Consumables in China
Celebrating the Birth of Printing Consumables in China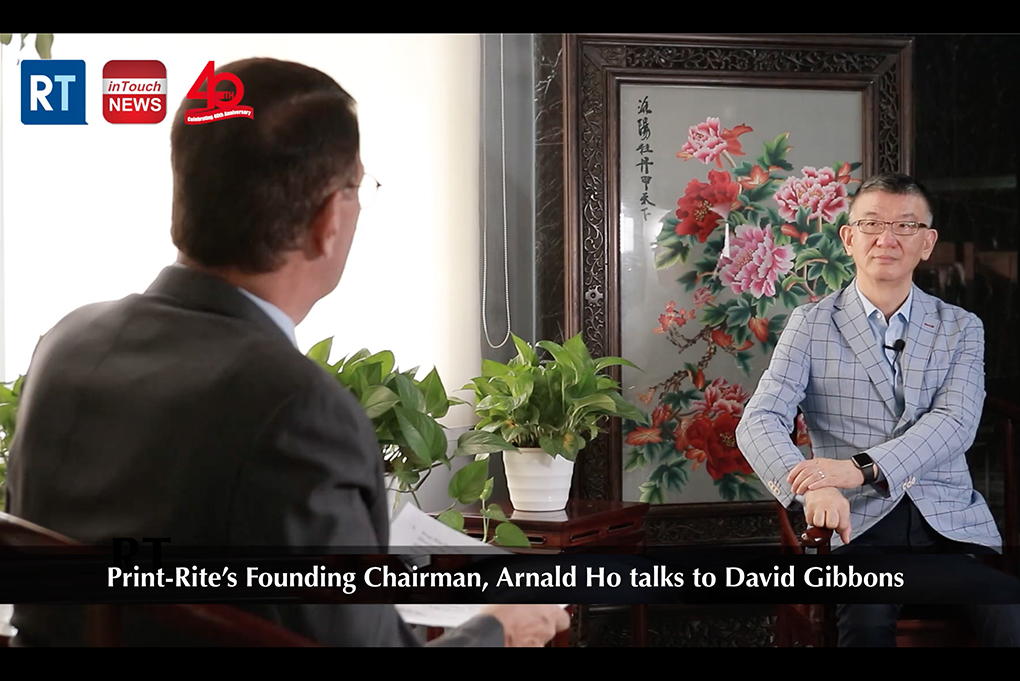 40 years ago, back in 1981, a brash young 22-year-old managed to convince family and friends to loan him the HK$100,000, that's about US$13,000 that he needed to start a business.
He rented a 35 sqm office, hired two technicians and 15 staff and started his 'Tian Wei' (in English: Print-Rite) printer ribbon factory. Everyone was using dot matrix printers. Inkjet and laser printers had not quite hit the market back then.
Arnald Ho is credited with birthing the aftermarket industry in China.
David: Greetings Arnald. So how did you go getting the HK$100,000 you needed to get started?
Arnald: Hi, David. Well, I did some savings myself, and of course, just like the other start-ups, they need support from their families. I did the same. So, I got some money from my family, around HK$100,000. But that was a big number at that time, forty years ago, right?
David: But you chose to get established on the China mainland, not in Hong Kong or Macau. Was it easy to do that, or did you have some problems?
Arnald: Well, actually, we tried for three months in Hong Kong. But unsuccessfully. Firstly, at that time, the property was very expensive, so it was very difficult to set up factories. Secondly, is because of the ribbons. The ladies didn't like getting their hands dirty. So we finally chose Zhuhai as our base.
David: You travelled the world at the time doing a lot of research. You noticed people were putting the ribbons into the cartridges by hand, and you thought, 'Chinese people who have more nimble fingers could do this much more effectively and 40 years later, you are still the largest aftermarket supplier of ribbons in China.
Arnald: Yeah, that was one of the findings at that time. Did you know the cartridges have never changed from 40 years ago to now? So we had a lot of people doing it manually at that time and of course, the size of the fingers will determine how fast you can make a ribbon.
David: So how can you still be doing it today? I mean, are you still using people with their little fingers?
Arnald: No, today, we mostly use automated machines. The welding of the nylon fabrics,  for example, is all semi-automated. Before you needed to cut using scissors, but now we don't. So there's been a lot of improvement, of course, over the last forty years.
David: Not only has your business grown, but the industry has grown here in Zhuhai. You promoted Zhuhai as the world capital of printer supplies in Times Square in New York. Why did you promote the industry?
Arnald: When I travelled overseas for the first time, I found that foreigners didn't like Chinese products. They said even if I offered Chinese products for free, they would not take it. At that time, when I was much younger, I had a dream that consumables manufactured in China would dominate the worldwide market one day. So that is my hope. I'm not saying Print-Rite consumables would dominate the worldwide market… I'm saying Chinese consumables will one day dominate the worldwide market. And these dreams have become true, you know, today.
David: So Arnald, what have been the milestone achievements for you? As you go to bed at night and put your head down on the pillow, you must be thinking of the things that you have achieved. What are the highlights for you?
Arnald: The highlights are not how many ribbons or inkjet or laser cartridges I can make. OK? Many Westerners have lots of questions about the integrity of the Chinese merchants, right? I think my second biggest dream is to change the mindset of foreigners.
For business, we have to be honest. Not only Print-Rite, but I mean the whole sector. I cannot make everything. But if I can change the mind of the people buying consumables into believing that the products, the consumables made in Zhuhai and in China are valuable and are trustworthy, then that is my second dream.
For sure, Print-Rite has had this kind of reputation for forty years. But still, we need to improve the image of the whole industry. Today, not only Print-Rite, but for all the big manufacturers and companies in this industry: we need to work much harder to prove our integrity to the foreigners. This is a kind of national image and more than the product itself.
David: What have been the struggles along the way? Have these made you stronger?
Arnald: We have only had to deal with one lawsuit, so far. What this means is we have dealt with one lawsuit so far and fought in court for six years. That is the only case.
First of all, we do not attract lawsuits in this industry. We did settle a couple of lawsuits early with the counterparty. We did this to honor and show our respect to the OEMs.
I have always said that the OEM is not our enemy. Without the printers, there would be no aftermarket industry. But a lot of people have the wrong image. "Oh, someone is suing me: that is my enemy and I have to fight back or just go away." That is not the right way for either side to handle it, I believe. So, the way we did it, after the first lawsuit, was to change our policy, to change our strategy. We have to settle peacefully with the counterparty. If we find their patents are valid, then we have to change. There's no other way unless you get a license fee, or whatever.
So, our way, for the last couple of ITC or district court lawsuits, we have always settled. We will not go to court unless we believe that their patents are invalid, or we are not infringing. That is the way we deal with it.
David: Innovation…Let's discuss innovation. You have rewarded inventors and hold thousands of patents. Innovation is in the very DNA of Chinese people, so why is there a need to promote it further?
Arnald: You just asked about the lawsuits with the OEMs. We don't have a lot of lawsuits mainly because we have our own patents. OK? So, we develop our own innovations. That is one way we avoid those conflicts.
The promotion of innovation takes you back to my second dream: to change the foreigners' minds, to believe that we have our integrity. We are honest. You know, that's a kind of innovation.
Yes, you're right, Chinese people are very innovative, but they didn't realise it before. So to change this mindset, we have celebrated those who have been awarded patents during your Remax Expo for more than ten years. I remembered that in the first year: maybe only thirty to fifty patents were registered in our industry. Now, every year, there are more than one thousand, two thousand patents registered related to our industry. China is the top country for patent registrations in the world.  So you see the difference. That is the reason why we have to promote and encourage other people to respect the importance of innovation, the importance of intellectual property, and the importance of your own patents to protect your own products. So this is why we have to promote this kind of idea.
David: Print-Rite has been honoured with a display at the brand new Zhuhai Museum which was opened to celebrate the 40th anniversary of Zhuhai City. Do you think there's some synergy between Zhuhai City and Print-Rite celebrating 40 years together?
Arnald: It is an honour to be put into the museum to celebrate the forty years of the Zhuhai Special Economic Zone. It also reveals we are the first one, not only in Zhuhai but also in the nation to start this kind of a business, so we are very honored.
I joke with my staff that hopefully, the products go into the museum, and not the company.
So yeah, this is an honour, and I think in Zhuhai, where we are supported by many different levels of government, we adapted to the newer policies to help us expand our business.
David: As you gaze into the future, Arnald, what words of advice would you give to the next generation of young entrepreneurs that are now rising up?
Arnald: I think there are three basic requirements: hard work and honesty, but the most important is to keep your curiosity. This kind of feeling will charge you up to work every day. Without curiosity, you will feel very tired easily.
David: Thanks for joining me today, Arnald. I have been speaking with Arnald Ho, the entrepreneur that started it all here in China 40 years ago, this year.
Arnald: Thank you, David.
---
Related:
Comment:
Please add your comments below about this feature interview with Arnald Ho, "Celebrating the Birth of Printing Consumables in China."
https://o1.rtcdn.net/uploads/2021/09/Arnald-Ho-Interview-2.jpg
681
1020
David Gibbons
https://o1.rtcdn.net/uploads/2020/07/RT-logo-old-big-old-jiazi-3.png
David Gibbons
2021-09-07 15:33:55
2021-09-08 11:48:49
Celebrating the Birth of Printing Consumables in China