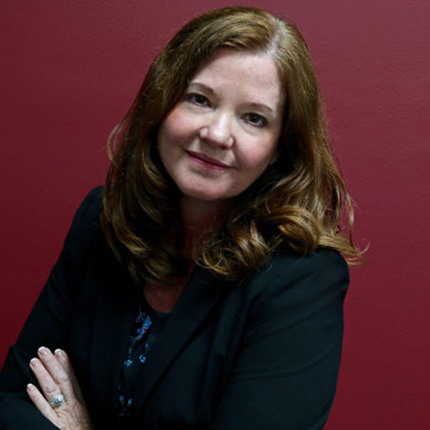 The Ladies of Liberty Laser
Liberty Laser is an all-American remanufacturer for the quality cartridge business. Liberty ladies focus on the quality remanufacturing laser business model all the time.
Liberty Laser is an old-school, totally in-house, all-American remanufacturer. As a result, it might be suffering from eroded margins from Chinese new-built cartridges. Or losing share to new, cutthroat OEM competition.
It's not. Moreover, it's sales have grown for six sequential years. In this regard, Liberty Laser is an enigma.
Liberty Ladies Quality Laser
At the helm of Liberty Laser is a woman who is almost as enigmatic as the lady that stands guard in New York harbor. Mindy Smith is a pensive, petite, soft-spoken woman who invites comparisons to polished Harvard MBA holders.
But she isn't in a corporate boardroom in a big city. She is in her element in the small town of Marseilles (pronounced "mar-sales"), Illinois, running Liberty Laser, with her foil, the gregarious Shelly Eastman, at her side. The ladies of Liberty Laser stand alone in a sea of men-driven imaging supplies manufacturers, remanufacturers and dealers, and they hold their own just fine.
Liberty Laser is also an enigma in that it bucks the current trend of declining sales for remanufactured cartridges. It has enjoyed 20 percent growth each year for six years in a row. How is it doing that? "I believe that remanufacturing is a model that can still work," Smith said. "Customers do buy for environmental reasons and still care about supporting US manufacturing."
Smith is also always exploring ways to improve her products and the bottom line. For the latter, she works closely with her sales department to scrutinize her customer base. She not afraid to turn away business that is not profitable.
As a result, they have built for growth, but growth that is sustainable and organic. They work with a network of dealers of all sizes. No customer has more than eight percent of Liberty's business, and that allows for smooth production and sustainable growth.
Single Cell Manufacturing Process
Liberty's customers have many reasons to choose its product, but primarily, they buy for the quality built into each cartridge. Liberty Laser has held fast to the use of single-cell remanufacturing, where in-house cartridge "experts" use well-established methods to make top-quality imaging supplies.
Each employee undergoes 90 days of extensive training before moving into one of the regular production cells. Training includes seminars, lectures, and hands-on experience. The importance of quality is stressed repeatedly. All builders, even their most seasoned, participate in retraining and refresher courses.
"We believe that strong quality performance requires accountability," Smith said. "Our single-cell manufacturing process ensures accountability throughout the lifecycle of each cartridge." Liberty's technicians are divided into cells or workgroups of one to five employees. Each individual technician is responsible for the building of each cartridge from the breakdown process to the remanufacture and post-production test. Each cartridge is barcoded at the end of this process. "This gives each cartridge a DNA and allows us to track and monitor our quality processes," she said. "And modify them to continually improve our systems."
Meanwhile, the research and development team is testing new products and components. "We're proud to make a great cartridge," Smith said, "but we're always looking for ways to make a better one."
Liberty's success in cartridge remanufacturing can be attributed to several factors, one of which is that they remain focused on the laser aspect of the imaging supplies business. They currently offer over 600 laser SKU's for a wide variety of printers, fax, and copy machines. Early on, Liberty was recognized in the industry as a MICR specialist and has used that expertise to expand offerings in both color and monochrome products as well.
Today, Liberty has fine-tuned its remanufacturing processes and has expanded its production capabilities. "We can handle large volumes now," Smith said. "We're busy, but built for growth."
Liberty is looking to build relationships more than just engage customers. "Our ideal partners are independent dealers anywhere across the country, with product needs from $2,000 to $250,000 per month."
Liberty stocks a large amount of inventory to ensure it's meeting its dealers' needs. Even more important than its ability to deliver merchandise rapidly, is Liberty's effort to provide exceptional customer service. "We have a knowledgeable, cross-trained support staff that will personally answer every one of your calls," Eastman said. "Additionally, we have a professional technical support hotline accessible to all of our partners."
"We continue to grow and expand our services and capabilities at an aggressive rate year over year due to our commitment to excellence and innovation," Smith said. "We are ready to meet the continued demand of a thriving business, and it is our goal to help our customers grow and thrive with us. We are more than just a remanufacturer to our customers. By understanding our customers' business needs, we form long and lasting partnerships."
Liberty Laser operates under an environment of stringent quality control systems and procedure to ensure the highest possible level of customer satisfaction. All steps in the manufacturing process are scrutinized. From the virgin cores and manufacturing components coming in, to the final cartridge being shipped out of the facility, all products are subject to a visual inspection, pre-testing, post testing and then barcoding. With these procedures and coding in place, everything can be tracked.
"We can trace every cartridge from the vendor we purchased each component from, to the cell that created it," said Smith. "This creates accountability throughout the entire production process." For quality assurance, Liberty's quality-control team pulls cartridges daily from its shelves. "We will continue to focus on producing quality," Smith said. "And never sacrifice quality for price."
When quality in toner cartridge remanufacturing became the foundation of Liberty's business, Smith sought to be an industry example for the pursuit of quality. With this in mind, Liberty Laser Solutions became certified with the STMC, and routinely tests all cartridges according to its mandates. To go one step further, its production manager Chris Link joined the STMC committee.
Liberty Laser's management also cares about the health of the industry in general and has been a member of the International Imaging Technology Council for more than a decade. "Year over year, Liberty's reputation continues to hold strong because of our commitment to the remanufacturing industry," Eastman said. "And our ability to adapt in an everchanging environment while staying true to our values.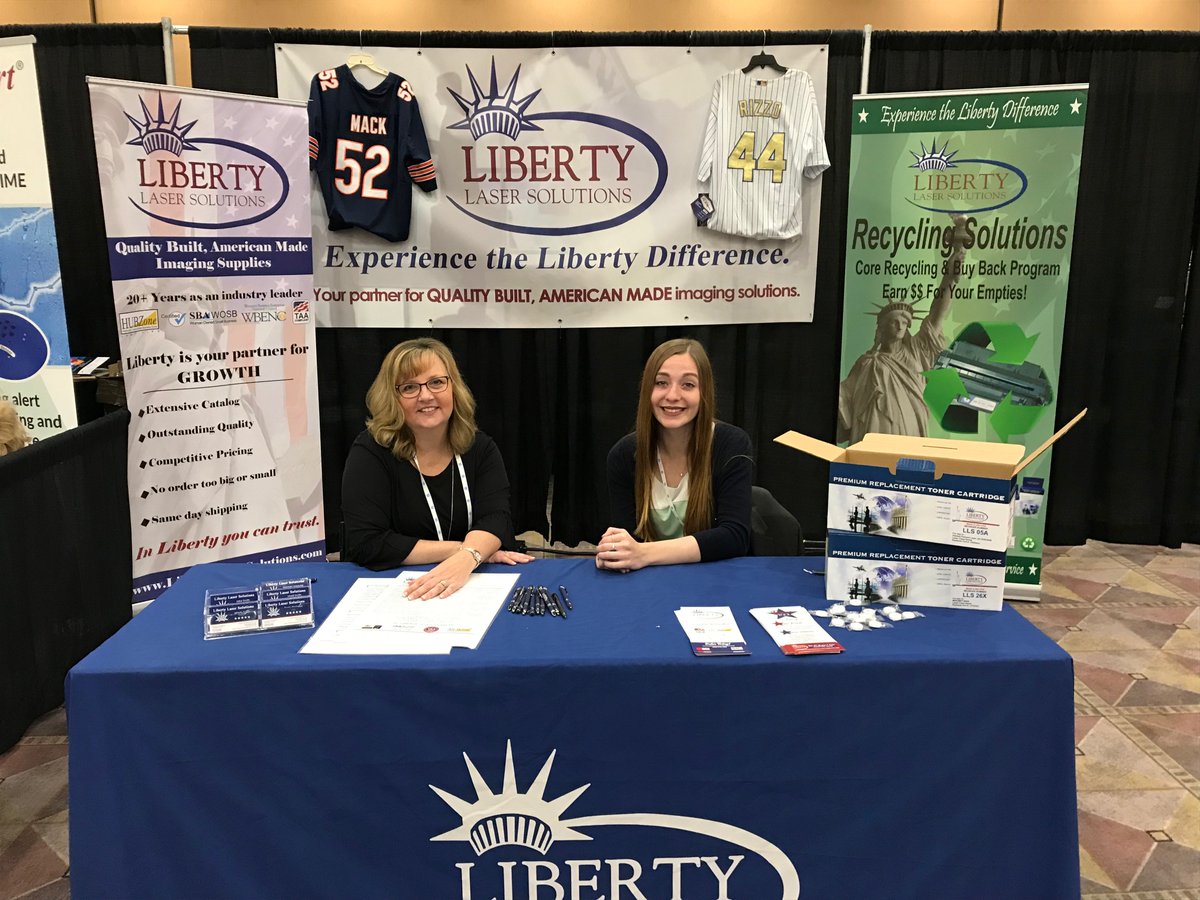 Liberty Ladies Quality Laser
The Tale of Liberty is a Family Story
Liberty opened its doors in the mid-1990s, in Marseilles. Troy and Mindy Smith were making cartridges in their garage, down the street from where Jim Schifelbein, one of the original founders of Clover, was making cartridges in his garage. At age 5, son Jacob Smith chose then name "Liberty Laser" because of his affinity for the statue.
Five buildings later, Liberty is housed in a 55,000-square-foot (16,764 sqm) combined manufacturing and distribution center. In 2015, Liberty opened an additional distribution center in Long Beach, California for its west coast customers. Liberty holds numerous certifications from the Women's Business Enterprise National Council (WBENC), Historically Underutilized Business Zone (HUBZone), Women-Owned Small Business (WOSB) and is also TAA Compliant.
Smith delights in talking about the contributions her two children are making at Liberty. Both son Jacob and daughter Madi are in the sales department. But don't think nepotism is in play here. Both children are required to prove themselves and won't be on the management team anytime soon. "They have to learn the business the hard way, just like we did," Smith said.
Good country values are apparent as members of the Liberty team share their thoughts on what has made them successful. Expressions like hard work, perseverance, integrity, humility, teamwork, and loyalty are not just motivational posters on the walls here.
Most of Liberty's 77 workers have been with the company for decades. Dan Lowery, national sales manager, met Troy Smith, Mindy's husband through their mutual love of music. Lowery has now been with the company for over a decade. His role at Liberty finds him traveling all over the country, helping dealers close business. Jacob Smith enjoys forging relationships and telling the Liberty story. He especially finds it "exciting to go against the big boys"
Jacob Smith especially loves the recycling and environmental aspect of remanufacturing cartridges. "Liberty Laser reuses 85% of all cartridges brought in through recycling in their build. This keeps them out of landfills. That's a terrific contribution."
"We care about our environment," Jacob Smith said. "That's why we provide our partners with the necessary tools to recycle your empty toner cartridges through our comprehensive toner core recovery, recycling, and buyback programs."
Liberty cares, about its impact, its workforce, and most about its partners. The Smiths have survived and thrived by doing the right things, even when others weren't. Liberty is and has been, an old-school, all-American true industry leader.
https://o1.rtcdn.net/uploads/2019/09/110期主题故事.jpg
430
430
Tricia Judge
https://o1.rtcdn.net/uploads/2020/07/RT-logo-old-big-old-jiazi-3.png
Tricia Judge
2019-09-20 11:43:55
2019-09-20 12:10:58
The Ladies of Liberty Laser