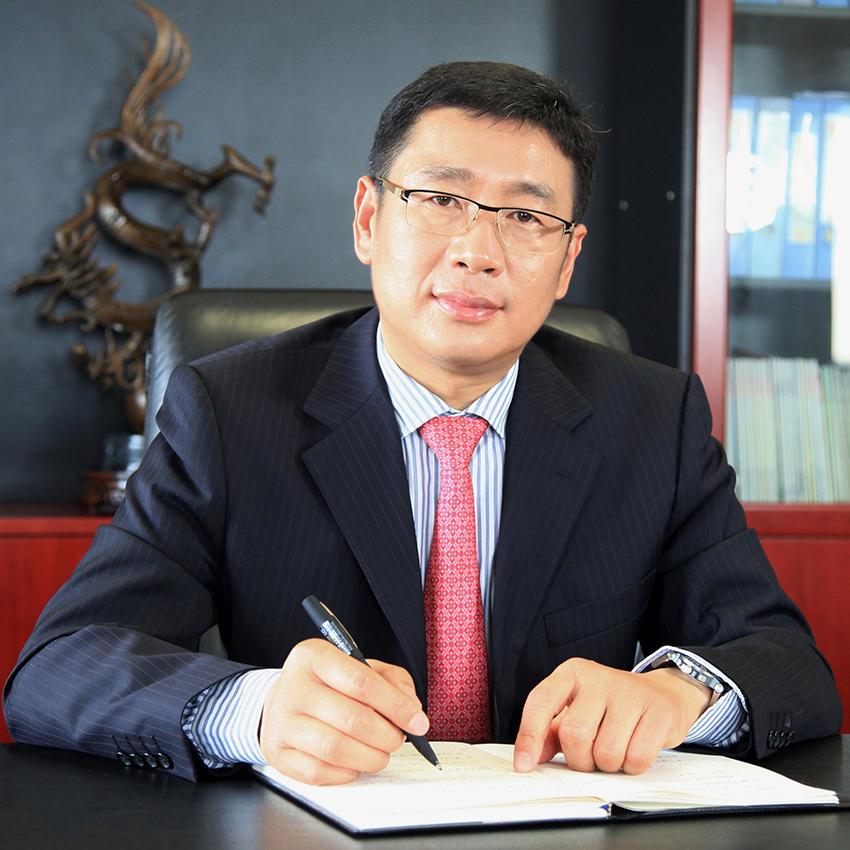 The imaging supplies industry has faced an unprecedented period of mergers, acquisitions and public listings as companies jostle into position and a 40-year-young industry matures.
I was intrigued to see the Zhuhai-based Mito Color Imaging Company win yet more industry awards in 2018. Mito, which was established in 2003, is obviously ranked as one of the must-visit companies when international buyers visit the southern city of China in the Guangdong province. How has this "good" company become "great"? It has been in the midst of acquisitions and publicly listed companies itself. How has all of this changed and improved this cartridge remanufacturer?
Thanks to my in-car navigation system I was able to find Mito's 70,000 square meter factories in Jinding, Zhuhai. Somehow we have become more dependent on such devices automating our lives.
It's also true for the imaging supplies industry and Mito is clearly leading in the development of automation in its remanufacturing plant. To my surprise, there are not as many people working in the factory as I expected. Automated production lines are working efficiently and have replaced human labor.
Capital Advantage Strengthens Growth
I first arrive at Mito's No.2 campus. The factory houses some of the most sophisticated automated production equipment. The advantages are obvious. Routine manual labor tasks become more efficient and production capacity is significantly increased. I found the remanufactured cartridge lines working quietly, efficiently and able to "handle" sensitive components like PCR rollers without any human hands interfering. The machines do it all.
Mito itself has been the subject of acquisition. Hubei Dinglong took a 20 percent stake in Mito in 2012 and completed the acquisition in October 2013. Hubei Dinglong Company, previously known as Hubei Dinglong Chemical, was one of the first Chinese firms in the imaging supplies industry to go public in 2010 (Shenzhen Stock Exchange stock code 300054). Based in Wuhan in the central province of Hubei, the company was established in 2000 as a manufacturer of various inks and toners, colorants and pigments, charge control agents and chemicals. However, following its going public it was quick to spend its new-found capital as a growth strategy.
Mr Shuang Quan Zhu (pictured right) is firmly at the helm of this strategy and along with his brother has acquired key players in the supply chain to control key components including toners, chips, new plastic shields including DRs, PCRs, MRs and the like. Mito, as a remanufacturer of printer cartridges, was the necessary value-add required to complete the chain.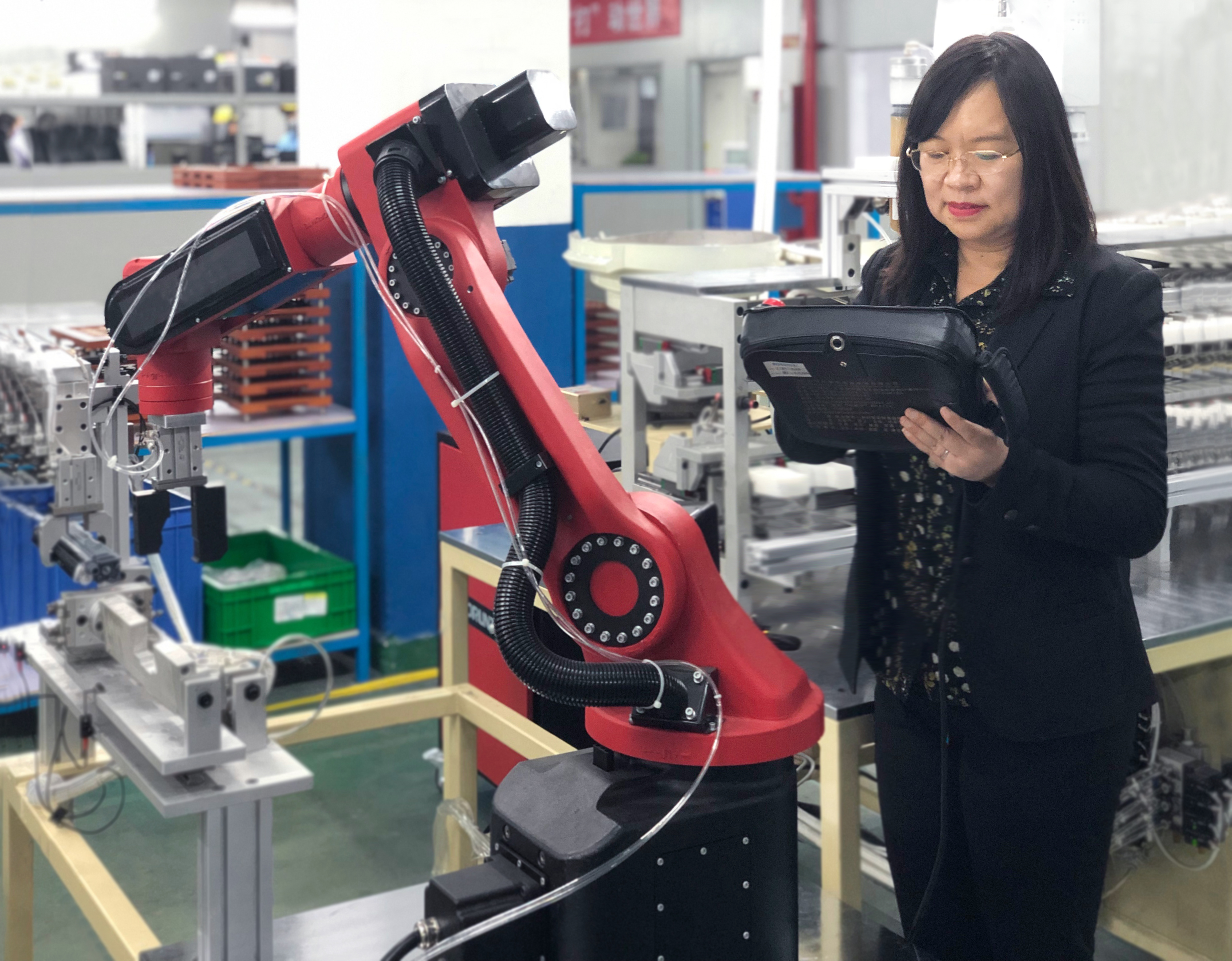 It is only an additional 3-minute drive to reach Mito's main 45,000 square meter campus. I wanted to ask Zhu about his strategy that is successfully growing Mito. Mito continues to grow. Ms Wendy Duan (pictured left) joined Mito in 2010 and as Executive Vice President of Mito, answers directly to Zhu. She is visibly excited over Mito's very strong performance in 2018 that saw a 50 percent growth in production compared with 2017. "We have valued clients in over 80 countries around the world who demand quality, non-infringing supplies," she states. "We continue to develop quickly and are one of the strong suppliers in the aftermarket, especially in North America and Western Europe. It's all possible because we have Hubei Dinglong as our parent."
Automation Brings Efficiency
I asked Zhu how has Mito become stronger. "There are three reasons," he replies. "Firstly we have improved efficiency. We have competitive production cost and more importantly, we have continued to improve the quality by controlling the key components in our group." He goes on to explain that having control of the supply chain, having professional, high-end R&D team—many with PhD qualifications—and the Dinglong's capital advantage behind them, allows Mito to meet new levels of success. "It all boils down to being able to provide better products and service for our customers. They trust in our quality and products, and also are fiercely loyal."
Duan agrees. "The future of this industry will be fought on the battlefields of efficiency," she says. "Dinglong's investment in new products, new projects, new IP and automated production gives us a huge advantage over our competitors."
So we are back to talking about the efficiencies of automation again. Mito began investing in automation in 2016 and increased it's spend during 2017. Due to the unique characteristics of remanufacturing, it is necessary to develop and use non-standard, customized automation equipment. Each specific toner cartridge requires different processes and each needs unique tooling to complete each process involved. The research, development and maintenance of such dedicated automated production lines require high investment.
"Our target is to have 60 percent of the total capacity under the control of automation in next two years," says Zhu. "Our strategy flows from Dinglong through to Mito. It is a whole group strategy. We will use our capital advantage to help Mito maintain and grow its leadership position in the supply of remanufactured finished goods for our customers."
According to automation pioneer, John Diebold, in his book Automation, a plant that is 80 to 90 percent automated will bring significant changes to that plant.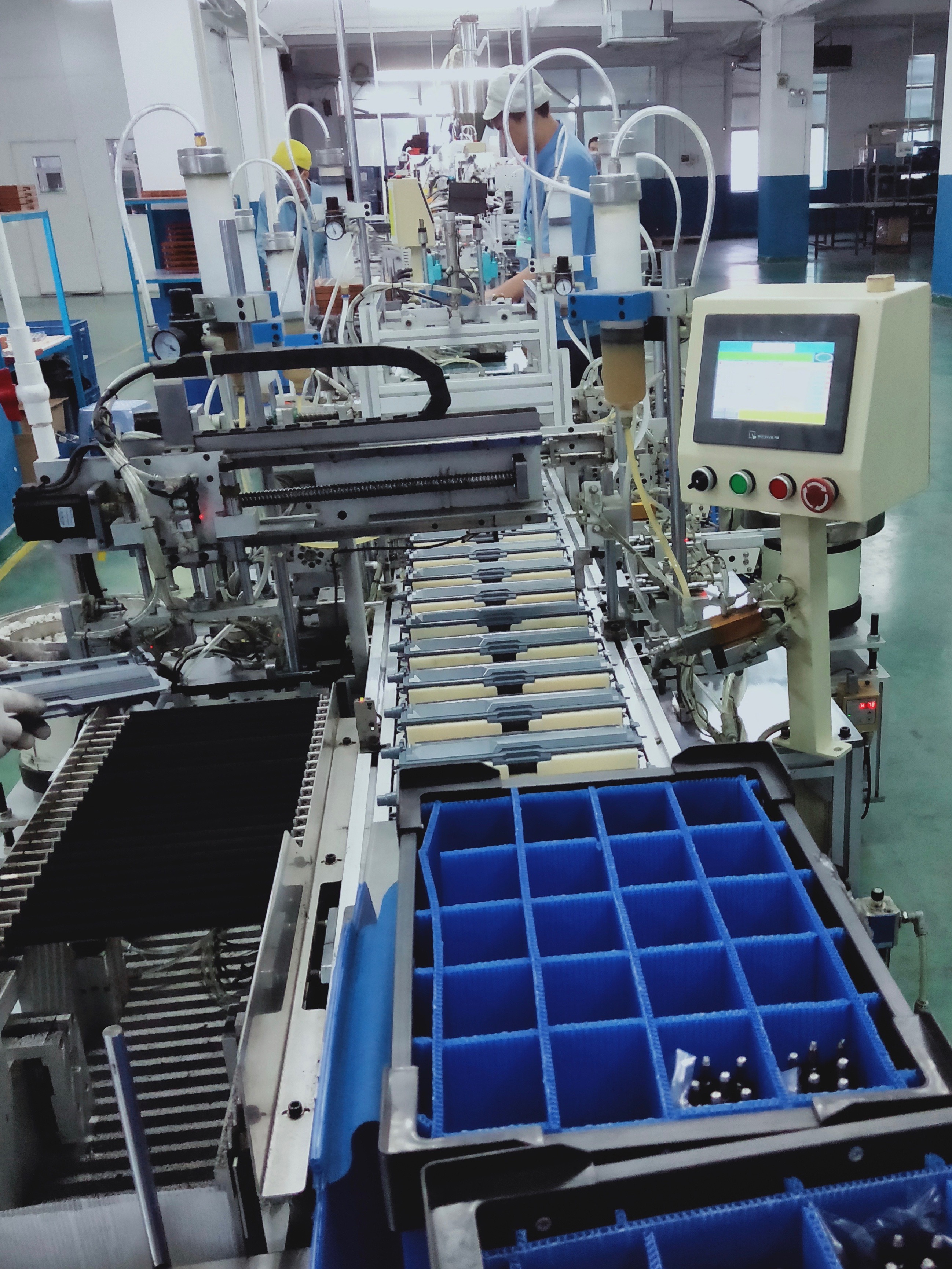 Duan claims Mito's automated production lines reduce human error. They have focused first in implementing processes at the critical points including the adding of toner and installing rollers, blades and seals. "Yes, the cost is high, but with the support of Dinglong, Mito will continue to invest in automati
on," Duan says she is already seeing the results. Her customers say better quality products help them to be more profitable. "It means we can capture a bigger share of the monochrome and color toner cartridge market and make it a win-win prospect."
Providing Market Leadership
Mito won the "Excellent Service Award" at the RemaxWorld Expo 2018 for "placing the customer first with a well-trained, professional domestic and international sales team and an efficient, one-stop service, trusted brand that observes strict environmental and quality management systems."
Duan says, "We have not merely sold good quality cartridges to our customers. We have added value by providing counsel, advice and support. We partner with our customers to be more successful and to improve their business." She adds, "We don't just ship the products, for example. We work with our clients to find the most suitable freight forwarders. We are available out of hours so we can be on hand to work with our clients when it is their daytime."
Duan concludes by saying that quality is the foundation of ongoing success. Automation is making a significant difference in this regard. "It's all about quality—otherwise it's zero," she states.
Zhu picks up on this. "Yes, high quality is the number one factor that determines your market leadership." He adds that helping the industry to evolve and mature is a second important point that determines your leadership capacity. The oversupply of aftermarket competition results in a lot of poor quality. We need to cooperate more as well. We would like to encourage more excellent factories to work together to supply even higher, quality products for clients.
I came away from the visit full of respect for Zhu and Duan and what they are doing with the iconic Mito brand. They exude confidence, stability, innovation and maturity—true leadership indeed.
https://o1.rtcdn.net/uploads/2019/05/Shuang-Quan-Zhu.jpeg
850
850
Tequila Yan
https://o1.rtcdn.net/uploads/2020/07/RT-logo-old-big-old-jiazi-3.png
Tequila Yan
2019-01-01 21:30:06
2019-05-16 14:32:56
Growing Mito