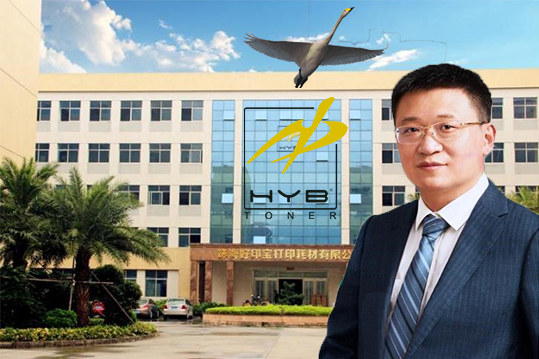 HYB – The HongHu that Dares to Soar
HYB – The HongHu that Dares to Soar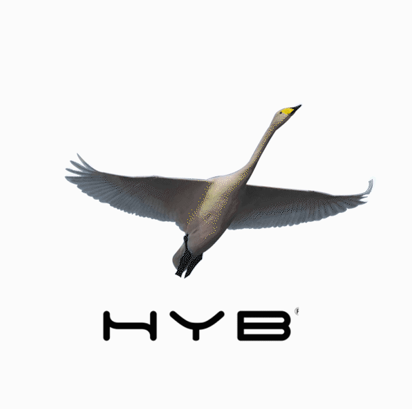 The HongHu is an impressive bird from ancient times in China. Like a large, graceful swan, it was able to fly high and long distances. It captured the imagination of philosophers like Confucius.
And in the modern era it caught the admiration of HYB's founding chairman, Vincent Chen (pictured right). Chen admired the vivid HongHu is it soars without fear up to 9,000 meters into the sky.
Chen wanted HYB to have the same values and to inherit the same valuable spirit as the world's leading provider of OEM-replacement products. As he designed HYB's logo, Chen filled the HongHu with the color gold to represent the champion it truly is.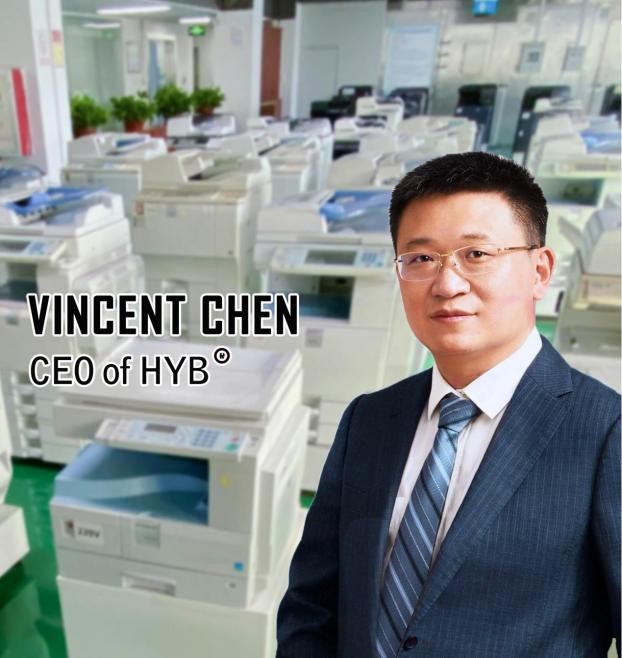 The late 1990s was a period when the aftermarket industry had no clear quality standard. It was a time when market players paid more attention to low price strategies than the development of consistent quality in order to win the fierce competition from their peers. The poor quality products flooded the market to cause irreversible harm to end-users' machines. The miniscule profits gained could never compensate for the damage and unbearable losses experienced by the buyers.
Vincent Chen just started his own OA business after his previous career in Konica Minolta Business Solutions in China. At that time every player realized the importance of producing premium quality and abandoned the strategy of penetrating the market with the lowest-priced goods. However, many sellers lived by "once-for-all" deals and struggled with the price wars.  They were not brave enough to win the high-end market segment with quality.
Chen used his deep market insights to study the status and chose to become the pioneer who could make bold steps and courageous decisions that would transform the office equipment landscape.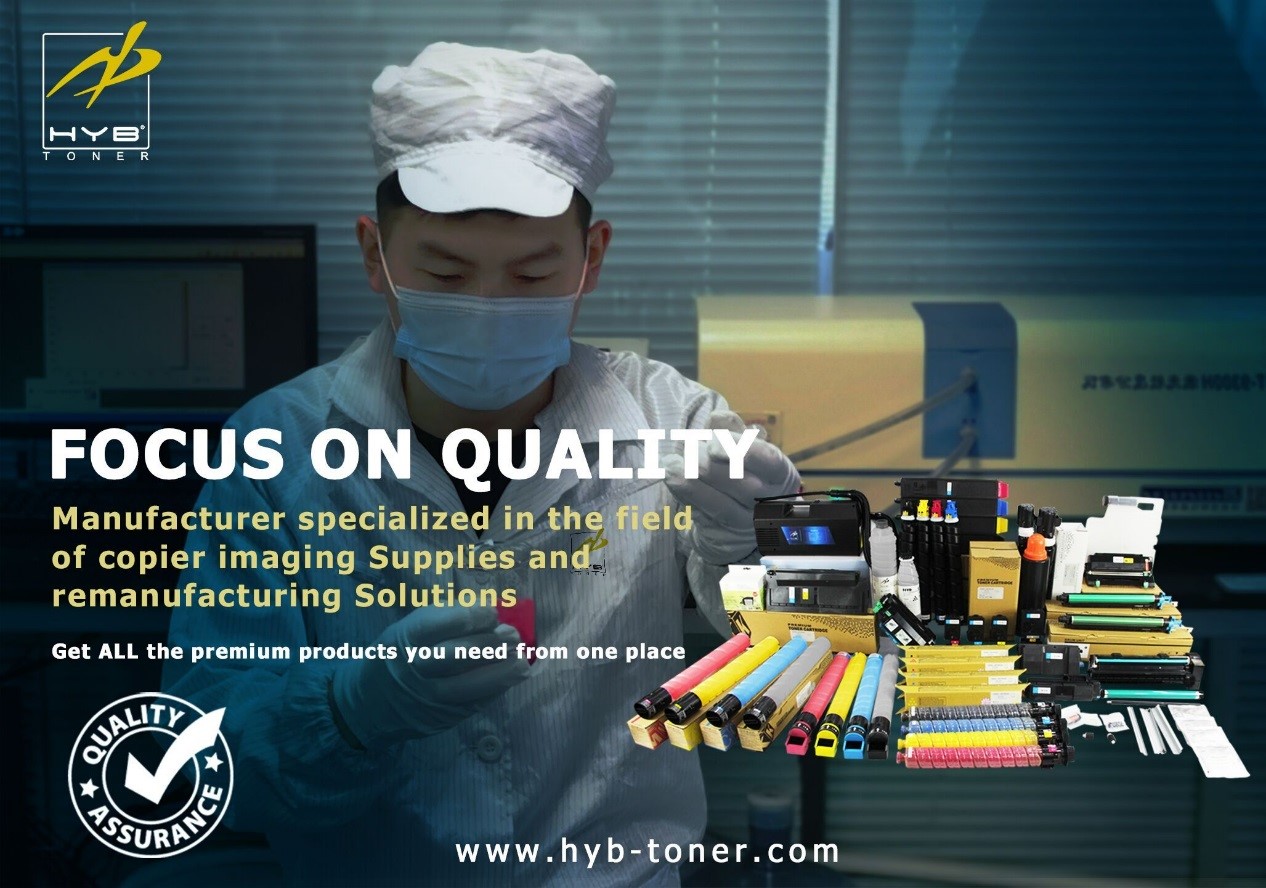 Chen has always attached the utmost importance to HYB's reputation and insists the satisfaction of its 900 partners from 105 countries is a tribute to his stringent passion to have seamless OEM replacements that are "highly efficient, stable and eco-friendly". Driven by this belief, HYB has prided itself in a full-scale, highly modernized production line and state of the art R&D Testing lab.
Since 2004, HYB has persistently bought the full range of copiers and printers purpose-built for each of the different markets and regions around the world. He established a sophisticated toner testing group. These achievements enable HYB to be the first manufacturer to complete all series toner powder testing and provide viable data for its customers. In 2022, the fleet of 600 medium and high-speed copiers of all types are used for testing in high and low temperatures in each of their purpose-built toner chemistry labs. With ongoing investment, HYB continues to research and develop innovative measurements and standards for toner inspection and to pioneer the quality standards for the aftermarket industry.
Nowadays, HYB wins wide popularity from over 900 importers in 105 countries. Each one is loyal to HYB's stable and reliable imaging supplies. Many of them are distributors that have dealt with HYB's reputable products for more than 10 years with our brands like HYB Toner ®, Zeus Toner ® and ZIKOM®. For all of this time, they have been convinced of Chen's vision which has been backed up by their customers' approval, proving that high quality generates sustainable profits.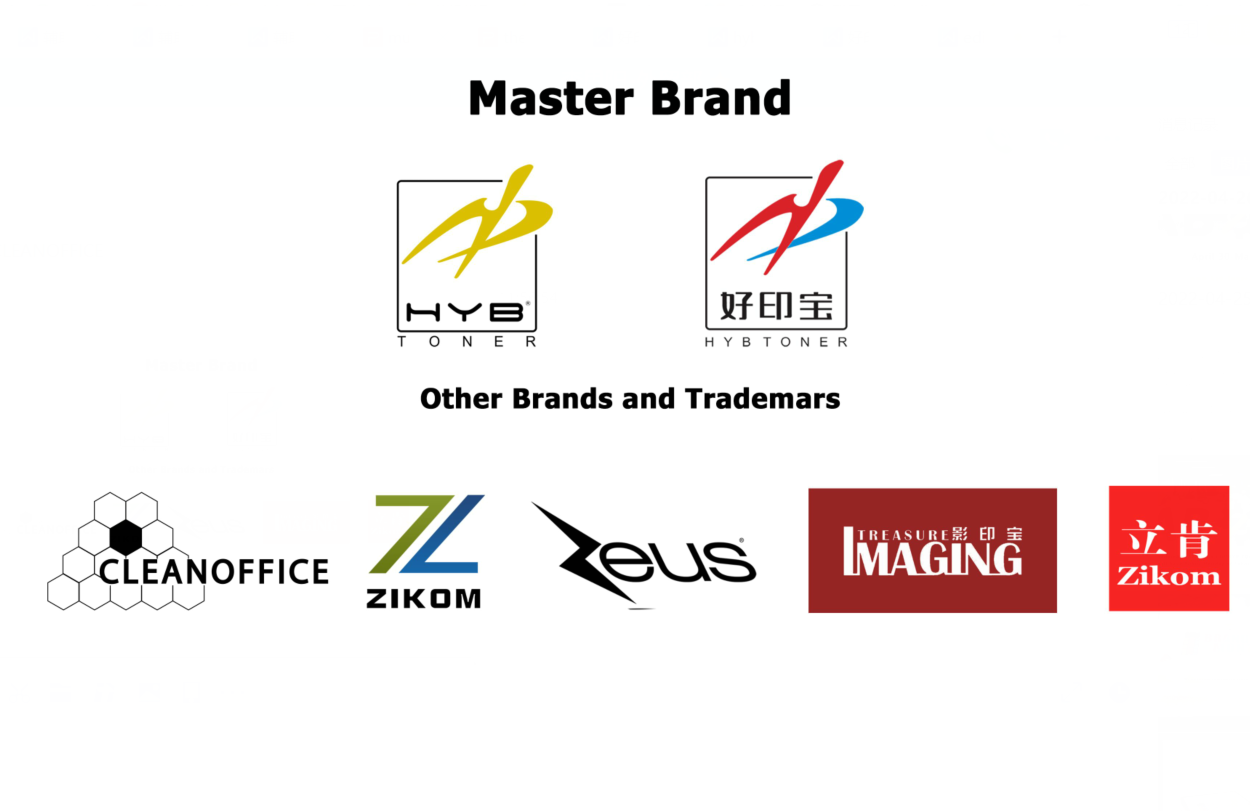 Under the leadership of Chen, HYB has broadened the supply chain and actively participates in investment by cooperating with certified suppliers. HYB exchanges market information with suppliers and customers to ensure first-to-market new release products are delivered. This helps HYB to purchase premium raw materials and ensure quality from the source.
For years HYB has cooperated with all the world-class manufacturers who are specialized in bulk toner production for copiers and developed various own exclusive formulas together meeting the international standard. Established in 1998, Chen developed a partnership to develop HYB's own toner formula in R & D centers in Japan, USA and China. In 2020, HYB's exclusive toner formula was championed in the International Open Quality Printing Contest organized by two authorities Information Agency "Business-Inform" and the Russian Association AQCMS with outstanding performance. In 2021, HYB successfully defended its championship in the Contest with formula TG-48 and its cartridges New-Built TK3190 out of 36 Russian distributors and 17 International brands.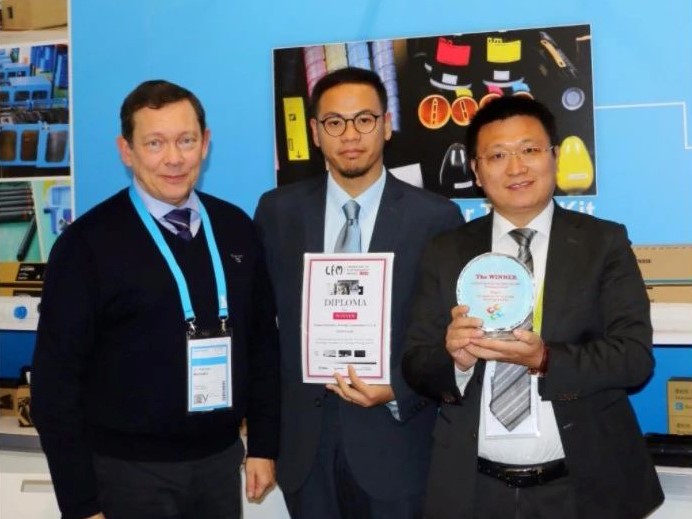 In China, HYB owns two industrial parks one in Zhuhai, Guangdong and the other in Yuzhou, Hanan. It has become an extensive enterprise integrated with development, manufacturing, and sales. Having accumulated years of experience in supply chains and devotion to persistent quality advancement, HYB has been recognized and awarded as the first-choice supplier for copier consumables.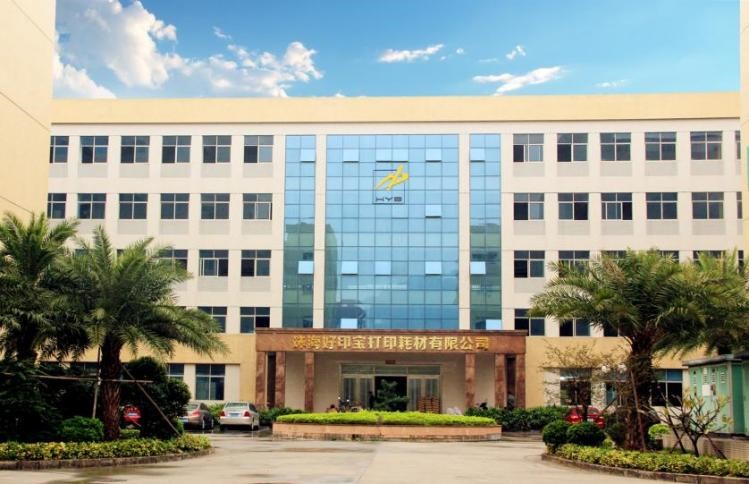 In the future, HYB will keep soaring into the skies in search of more market share, just like HongHu's fearless flight in the immense sky.
*This article is provided by HYB.
Related:
HYB Launches Branding Month Celebration
Comment:
Please leave your comments below for the story "HYB – The HungHu that Dares to Soar."
https://o1.rtcdn.net/uploads/2022/04/HYB-final-4.jpg
359
539
Kim Lee
https://o1.rtcdn.net/uploads/2020/07/RT-logo-old-big-old-jiazi-3.png
Kim Lee
2022-04-29 17:49:07
2022-05-09 16:02:47
HYB – The HongHu that Dares to Soar