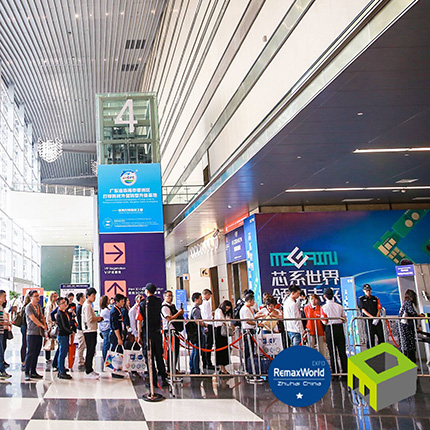 Visiting the Expo: What new experiences you can expect
Visiting expo  with new experiences
The imaging supplies industry is quite different in 2019 to what it was when we launched our expo in 2007. In thirteen years, we have seen the lessening of demand for components, particularly as long-term relationships have become well established.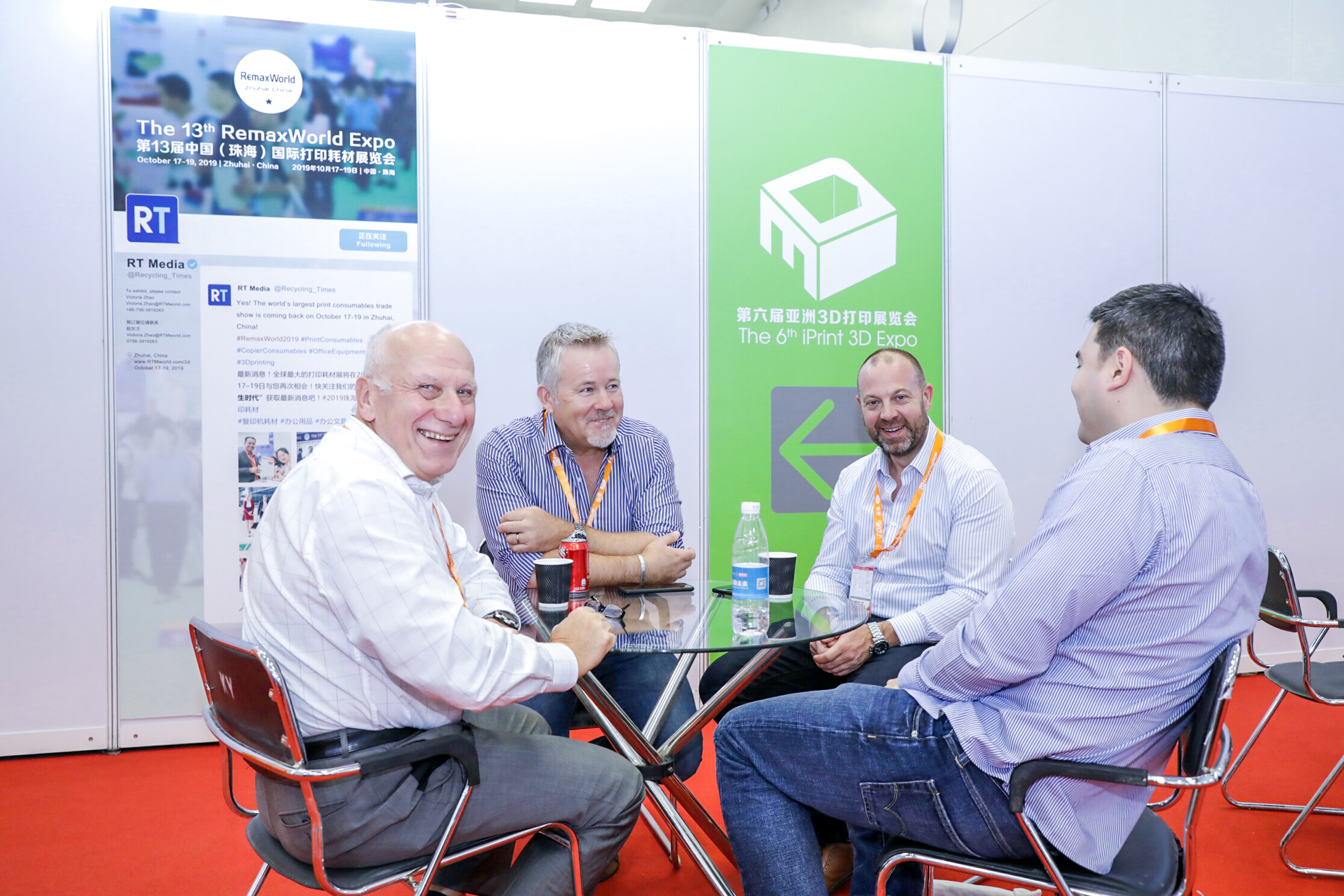 visiting expo to find new experiences
There has been a growing demand in the last 5 years for finished products by the visitors. Now, those same visitors, and the many thousands more that now attend than the humble beginnings in 2007, are looking for added-value products—printers, copiers and office products—they can also sell to their existing customers.
So the expo has needed to evolve. And it has. There are still visitors looking for components and parts. Lots of them. There are visitors looking for finished products. Lots of them too. These visitors are also wanting handheld printers, label printers, thermal printers, UV and blueprint printers, 3D printers, dot matrix printers and alternatives to the standard inkjet and toner printers. And OEM printers too. They will all be there at RemaxWorld 2019 in Zhuhai, China.
Welcome to RemaxWorld Expo 2019
This year's expo is expected to be the biggest and best one yet. As in previous years, it will be held at the Zhuhai International Conventional & Exhibition Centre. It promises to keep visitors occupied and will feature a tour of "China-made" hi-tech factories revealing the recent boom in Chinese core production and cutting edge technology development.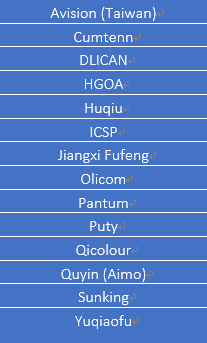 Last year's expo attracted more than 450 exhibitors and more than 14,000 visitors from 104 countries. Industry giants were there including Epson, Apex Microelectronics and UniNet. This year the expo is the largest ever and the restaurants will be moved to provide the space needed. The 30,000 m2 of exhibition space will showcase a variety of imaging hardware, software, consumables, parts and components—only this year it will be bigger.A number of printer manufacturers join the expo for the first time this year. Companies such as Avision, Pantum and PUTY will demonstrate their hardware and deliver some talks. Manufacturers, such as Cumtenn with its 'CT-255' printer featuring a 5-inch touch screen, will debut their new printers. It is expected to create a buzz among visitors looking for new business opportunities by visiting expo gaining new experiences.
Visitors will be able to walk the show floor, get a feel for the current imaging and print industry climate and develop invaluable networks—essential for any business, especially when you are in China.
The "One-stop shop" is a unique experience where visitors can experience a wider range of products and solutions than ever before and also visit the factories nearby to see the products being made
Visiting Hi-tech "China-made" factories
There are more than 65 million people living in the Greater Bay Area (GBA) of China. This makes the GBA more populous than 180 other countries in the world. Only 22 countries are larger. The GBA includes key cities like Hong Kong, Macau, Shenzhen, Guangzhou, Zhuhai and Zhongshan. The GBA plays host to many high-tech manufacturing companies over a range of industries. One company, Gree, for example, is the world's largest air-conditioner and major appliance manufacturer. Such hi-tech companies along with China's very fast train network and other infrastructure projects have become the envy of many other countries. Everyone knows what the president of the United States thinks about the advancement of China in this regard. 40 years ago, China was a poor, developing nation way down the list of technologically advanced countries. In the last 20 years, it has overtaken giants like Germany, Japan, Russia, India and the United Kingdom to become the second strongest country in the world in terms of economy and technology.
Visitors will be able to visit some manufacturers, view their core production and talk in-depth with top management to better understand the culture and work ethic that has built this nation. A tailor-made industry trip has been created so visitors can learn the industry trends and new policies of the GBA, and if interested, co-operate with these manufacturers to help benefit their own businesses.
There are two tours, each last four days starting on the afternoon of the last day of the expo on October 19. One trip allows for visits to five high-tech manufacturing companies in Zhuhai and Shenzhen:
BY-HEALTH (ZHUHAI)
Gree Electric Appliances Inc. of Zhuhai (ZHUHAI)
Chimelong Ocean Kingdom (ZHUHAI)
Han's Laser Technology Industry Group Co., Ltd (SHENZHEN)
Dajiang Innovations Technology Co., Ltd (SHENZHEN)
The other trip will include visits to printer manufacturers:
Pantum International Limited
Quyin (Aimo) Zhuhai
Jolimark
PUTY Technology Co, Ltd
The trip has been organised so that visitors will receive the best business opportunities all in one trip and experience the recent economic development of China. Visitors will get the true China 'experience' too, with guided travel in the cities of the GBA area and get to travel on the new, high-speed railway.
China has become a large player in the development of technology, the value chains are global, and there is never a better time than now to visit China.
"China-made" advanced, quality, efficient, secure and non-infringing technologies
While the political world in 2019 has made the future uncertain for technological markets plus the new round of September US-China tariff changes, means this generation has not witnessed such a tough struggle which even the US president is calling a "war."
The industry continues to change. Take the emerging business relationship between Xerox Corporation and HP Inc, and the waning art of remanufacturing which is being overtaken by the advent of new-build compatibles. Many business owners are saying they cannot afford to lobby governments to support remanufacturing when non-infringing, toxic-free, new build products can outlive remanufactured ones. The industry is shifting quickly.
Further, there's the shrinking number of OEMs, with the imaging division of No. 5 OEM, Samsung, being taken over by No 1. Global OEM HP (who are now working with Xerox and may merge in the future).
New technologies, from UV thermal printers to label printers
The globe continues to look to China at the opportunities for growth, in what is being called the 'China Printer Boom'. China-made products have come a long way, technologically, it is now becoming the biggest country in terms of printer shipments and supplies, according to IDC Research. The boom has seen many printer OEMs appear from nowhere. And you can see them all at the Expo in October.
The likes of CITIC and Gainscha will join the expo for the first time, known for their dot-matrix, label printers and UV thermal printers. Suppliers like these may hold the key to what has been missing from your business.
The best place to see all this in action is at RemaxWorld Expo this October. We are already looking at 2020. Some say we need to have 20-20 vision to see clearly in order to survive. A visiting to the expo will better equip you with a 20-20 vision with new experiences.
Further about the industry tour? Please click here.
https://o1.rtcdn.net/uploads/2019/09/Visiting-the-Expo-rtmword.jpg
430
430
Jack Clifford
https://o1.rtcdn.net/uploads/2020/07/RT-logo-old-big-old-jiazi-3.png
Jack Clifford
2019-09-18 15:24:39
2019-09-20 10:36:48
Visiting the Expo: What new experiences you can expect