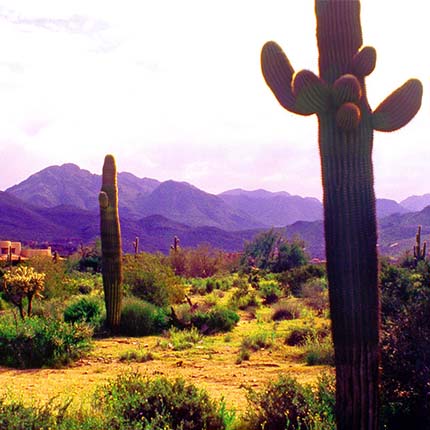 The Summit in the Desert to Focus on the Important
The Summit in the Desert to Focus on the Important
There comes a time when one must switch off the mobile phone, ignore the text messages, and ignore social media in order to focus on what is really important.
To this end, TEASRA, a somewhat controversial innovation channel, encouraged industry leaders to meet up and collaborate in Scottsdale, Arizona in September. TEASRA's co-founder Ray Stasieczko is excited his vision is up and running. Known for his inspirational and confrontational quotes that target the imaging supplies channels, Stasieczko claims TEASRA was born from one such expression:
A company becomes obsolete when it focuses on bringing the past to the future instead of bringing the future to the present.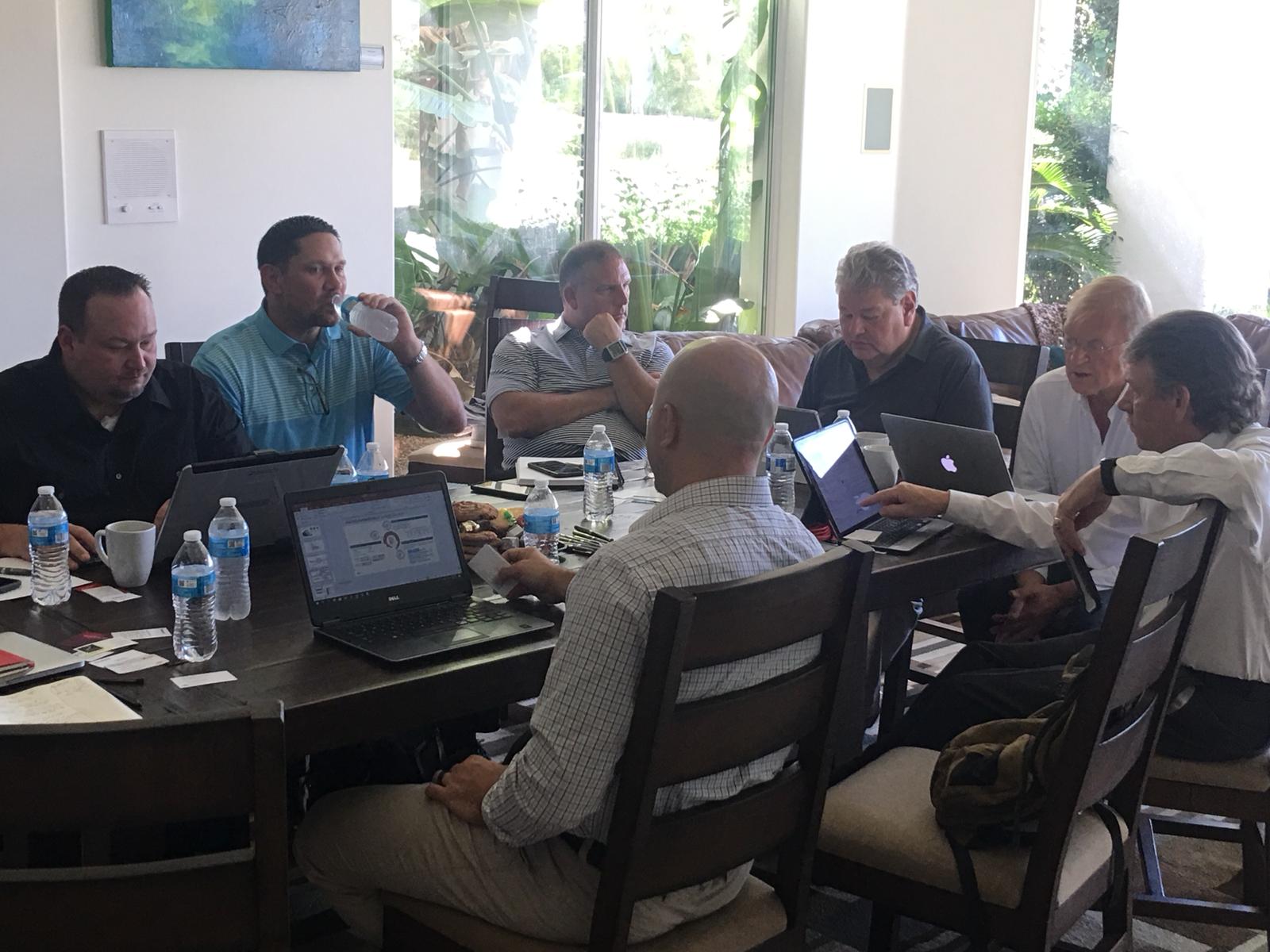 After nearly three decades in the technology reseller space, Stasieczko's experience is diverse. He has sold direct to end-users, owned dealerships, and held senior executive roles in the imaging channel and managed IT services reseller channels.
When Stasieczko and TEASRA's co-founder Jan De Kesel examined the attendee guest list they knew the planned Scottsdale Summit would be a success. The plan was to explore a unique, yet a possible way for the individual guest companies to collaborate their deliverables and create a disruptive approach to the market.
The meeting was going to be different from the outset with the choice of venue in Scottsdale, Arizona—in the middle of the desert. Stasieczko described his choice this way: "If you are looking to explore the unknown, it is imperative to eliminate as much commonality as possible. It seems everyone can meet at a hotel or business center. This gathering has to be different."
The collaborative companies were handpicked on the assumption each would bring different deliverables and very combinatory opportunities to the table. TEASRA's founders Stasieczko and De Kesel believe that today's technology resellers must look for new innovative solutions and services to set themselves apart from a consolidating and changing reseller community. "We brought together a unique group in Scottsdale—each being a global player with many potential synergies."
The summit brought to light some fascinating perspectives on current product market shifts.
According to Stasieczko, "Each participant brought unique deliverables along with talented leadership and experience." He claims TEASRA is now working with other industry-leading companies and will add to the list of collaborative services.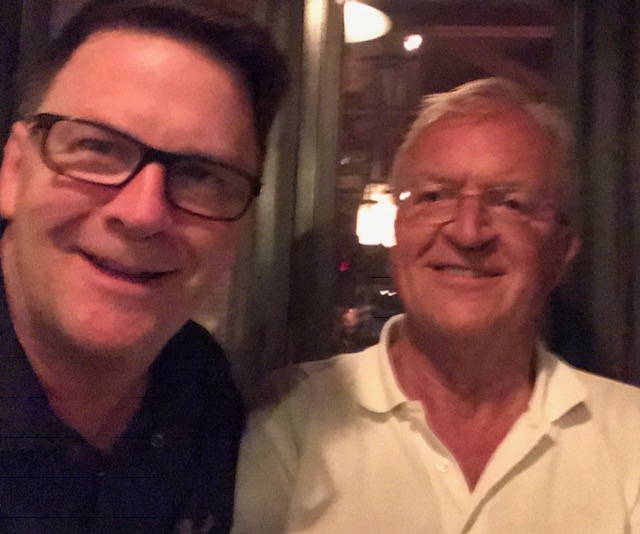 Stasieczko says one big topic for discussion was the change in how the print services industry is billing service contracts. "It seems that the decades-old cost-per-copy model is fading fast to a DaaS model. BEI Services data was very eye-opening to all present on the real details of the cost to deliver print services."
Each of the participants agreed that critical to the success of the venture and the TEASRA collaboration was to ensure its members would be non-competitive. "Knowing this from the outset allowed the team to be open and candid as they collaborated," Stasieczko observed. The benefits of a non-compete environment was identified as each participant discussed how to interconnect their deliverables with no threat to their core deliverables being challenged by others.
Key Vendor Deliverables
The TEASRA Technology Vendor Member Platform has now established a clear set of deliverables. Other organizations that see there are synergies with one or many of the core deliverables, they are welcome to reach out to the founders. "We would be happy to share the benefits of being a TEASRA vendor member with others who want to join the team," says Stasieczko. "While we have committed vendor members attached to some of these deliverables currently, we are actively recruiting others."
Managed IT Service Master Service and Security Provider
Leasing Services
Managed Communications (VOIP, Managed Mail both physical and electronic, Telephony, ISP)
Document digitization and workflow management
Technology Business consulting services
Print Analytics and service behavior management software
Document scanning solutions
IT Equipment
National Service Contractor
A4 Printer and Copier Manufacturer
Wholesale Used Printer Supplier
Mobile application workflows systems
Printer Cartridge non-infringing new build both paper-based and 3D
Sales Training and marketing for technology resellers
As at the time of writing this article, TEASRA had secured seven committed members and is finalizing with five more. TEASRA, the innovation channel started in early August just a few months ago. Co-founders Stasieczko and De Kesel have gone on the record saying they are very honored by the tremendous support from these global companies and their thought leaders. "Our first summit proved that through collaboration and diversity our TEASRA Team will help technology resellers not only innovate themselves their end-users as well," said De Kesel. "Today's resellers will benefit greatly when their vendors work together. This collaborative merging of individual resources and capabilities creates a broader platform for resellers and helps these resellers by providing them with more bandwidth."
The summit produced many synergies, and as these collaborators continue in their work, the founders expect all will see exciting outcomes. "Throughout next year we will share specific deliverables and the creative results of our vendor partners," Stasieczko claims.
The founders also recognize TEASRA—The Innovation Channel will need to continually modify and adapt. The founders told RT ImagingWorld their purpose is to look in unfamiliar places for new things, new ways, and innovative ideas.
Their undisputed goal the goal is to alter or completely reinvent outdated products, and the processes to deliver, service, or support those products.
Leaders cannot assume business and trade will continue as they always have. "Regardless of your deliverable's current value or the benefits to its buyer, innovators are changing the means to a customer's desired outcome," Stasieczko pointed out. "It's possible your product or service may last decades. However, the way your customer acquires or services those products will always remain threatened by new innovators," he added.
TEASRA—The Innovation Channel is a place where resellers can learn about and participate in delivering products and services developed for the changing landscape. An open invitation is extended to others to join the movement as a reseller member or a vendor support member. The opening quote serves as the final quote:
A company becomes obsolete when they focus on delivering the past to the future instead of delivering the future to the present.
---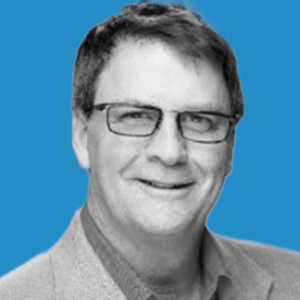 Have you found this article, "The Summit in the Desert to Focus on the Important" helpful?
Ray Stasieczko is a forward-thinking and often controversial writer and speaker. You may not want to agree with everything he says, but you are compelled to read and listen. To do otherwise could spell doom.
He has called the imaging channel home for nearly 30 years and served in various roles and has contributed nearly 100 articles to the industry's publications. Ray has also spoken at the RT Media Summits in Cairo, South America and China. You can contact him and watch him on LinkedIn. Stasieczko welcomes all to subscribe to his YouTube Channel 
Read Ray's other blogs:
The Summit in the Desert to Focus on the Important
https://o1.rtcdn.net/uploads/2019/07/feature-image-1.jpg
430
430
David Gibbons
https://o1.rtcdn.net/uploads/2020/07/RT-logo-old-big-old-jiazi-3.png
David Gibbons
2018-11-04 10:02:26
2020-07-26 14:43:40
The Summit in the Desert to Focus on the Important