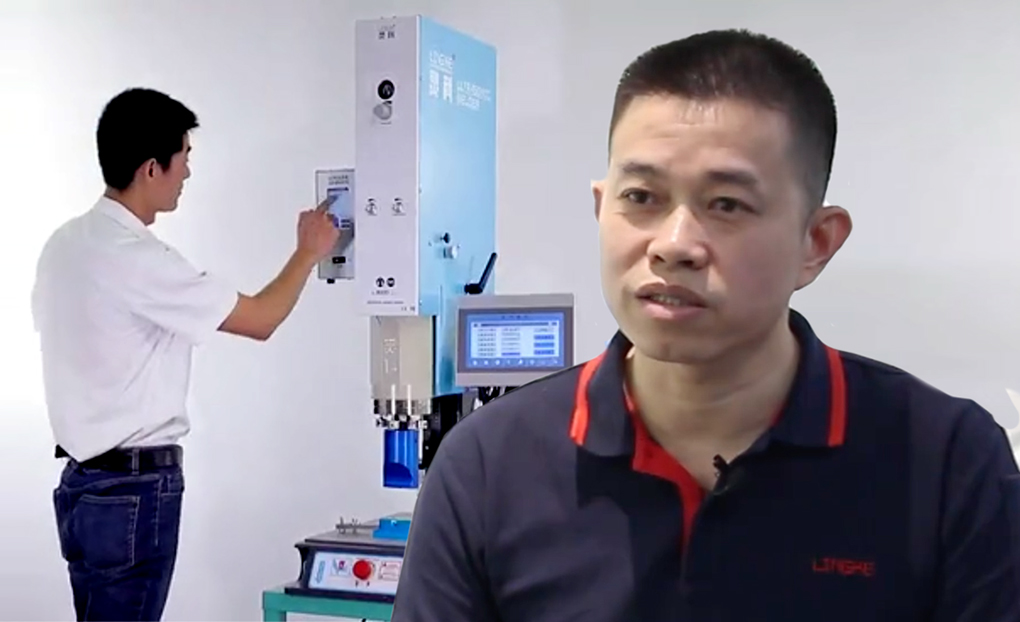 Ultrasonic Welding Safer Alternative for Plastic Manufacturing
Ultrasonic Welding Safer Alternative for Plastic Manufacturing —Why it's critical
—RT Media's Tequila Yan talked to Sam Wang—General Manager of Lingke Automation Technology (Zhuhai) Co., Ltd about the advantages
---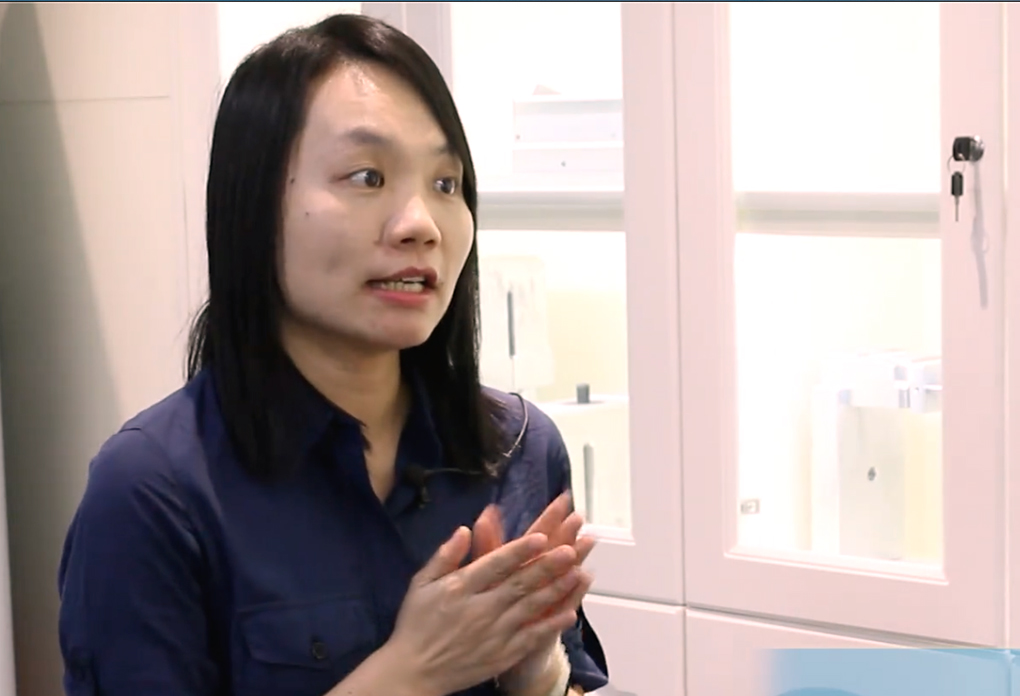 Yan: Before you start explaining the relation of Lingke and the printing consumables, please explain what ultrasonic plastic welding is?
Wang: Ultrasonic plastic welding uses the piezoelectric ceramic effect to convert electrons into machinery, allowing high-speed friction between the media with similar melting points to generate heat. These two products are intertwined to achieve a perfect welding effect.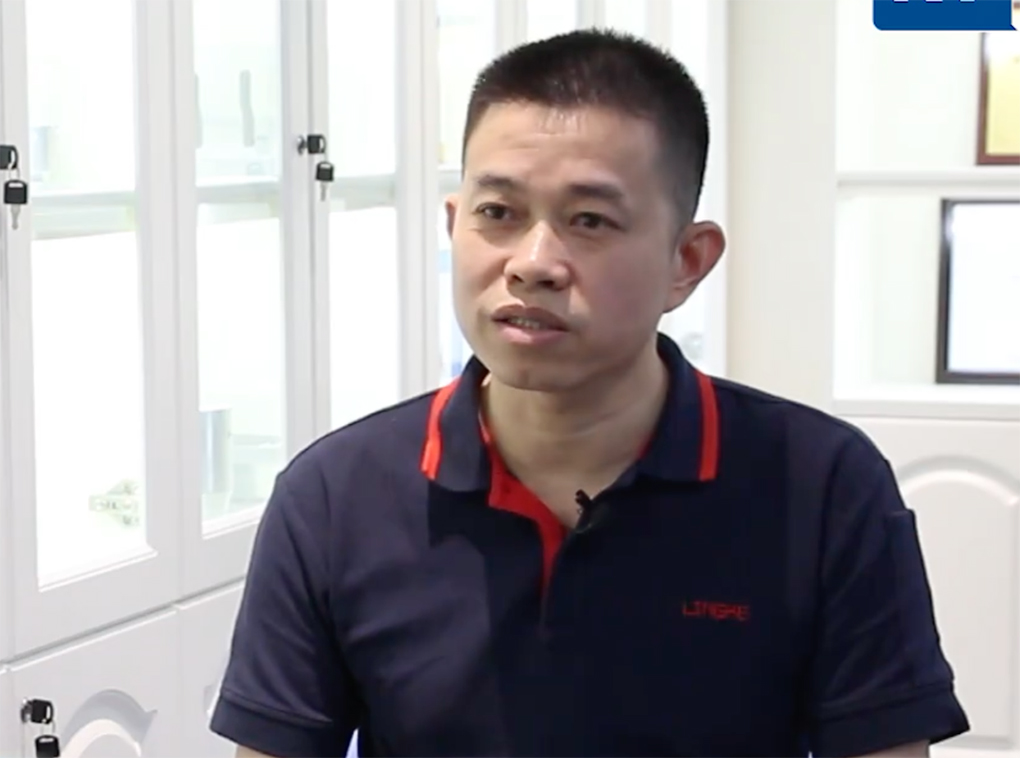 Yan: What kind of consumable products can be welded using ultrasound?
Wang: There's a lot. For example, the power cabin in the cartridge and the ribbons and the ribbon cases needs to be welded by ultrasound.
In addition, the ink injection PPC bottle mouth also requires ultrasonic welding, as well as the ink cartridge PP and APS materials. These are three main applications. Besides that, folders and pens also need ultrasonic welding.
Yan: What difference does it make to use ultrasound?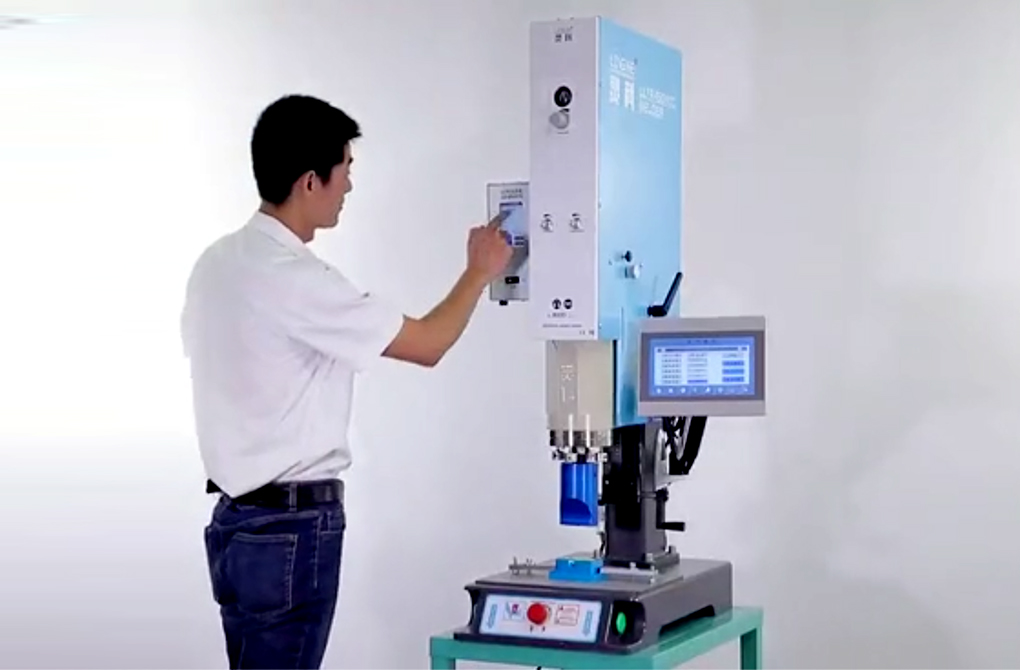 Wang: It can enhance efficiency. If using glue to put those parts together, it will pollute the inks. In other countries, like the USA and Japan, they weld through friction with vibration, which is not as efficient. If you use ultrasonic friction welding, the efficiency will double.
Yan: So why did Lingke choose the ultrasonic equipment as its main business?
Wang: I want to thank Print-Rite for introducing Lingke to the industry in Zhuhai through the welding of cartridges and toner casings back in the 1990s.
The first compatible cartridges launched into the China market were Print-Rite's cartridges which were welded through Lingke ultrasonic plastic welding. Later, we were able to weld ribbons and toner cartridges using ultrasonic plastic welding technology.
Over the years, more and more printing consumables remanufacturers were established in Zhuhai including Ninestar, Ink Tank and Gree Meida. Lingke is dedicated to helping these companies reduce manufacturing costs too.
As it turns out, Lingke technology can reduce up to 90% of costs compared with laser welding. If using friction with vibration technology, the machine itself will cost CN¥2 to 3 million. Lingke has invested heavily in equipment and has actively cooperated with companies such as Print-Rite and Ninestar in R&D to cut costs. Take Seine, for example, its scrap rate has improved from 5% to one in 100,000 (or 0.0001%). In this way, Lingke has grown with the printing consumables industry and keeps pace with its development.
Yan: What are the core competitive advantages of Lingke?
Wang: Established in 1993, Lingke is dedicated to the high-end application of ultrasonic plastic welding. To meet the market demand in China, our company launched the Lingke brand to develop and manufacture medium-to-high end products. In 2007, our company set up a dedicated business unit to explore new channels to promote the wider application of ultrasonic plastic welding. In 2013, our company established an international development center dedicated to the improvement of software and hardware. This was an opportunity to form multiple core competitiveness strategies such as brand, standards, efficiency and performance.
Our company has now obtained a number of R&D patents and recognition from more than 170 national high-tech enterprises, private technology enterprises, key enterprise technology centers, and the Guangdong Engineering Technology Center. Lingke now enjoys a domestic market share of 27%.
We have laid a solid foundation with an efficient, well-founded and leading R&D and manufacturing teams. At this point in time, Lingke has more than 70 CNC machining centers and 12 CNC lathes. More than half of Lingke's staff are college graduates. The company is well established with more than 20 years' experience with printing consumables, electronics, medical, auto parts and other industries.
Yan: What other industries can also use ultrasonic plastic welding?
Wang: Good question. Ultrasound is a mass industry technology, and at the same time highly suited for a niche industry too. It is recognised with a classification in the intelligent automation (IA) technology industry. While ultrasound is mainly applied to the printing consumables, medical, electronics, electrical appliances, packaging and auto parts industries, plastic products from many companies also use ultrasonic plastic welding. This includes non-woven fabrics, masks, environmental protection bags as well as packaged milk bottle seals and cups. You would be surprised at how closely related ultrasound is related to our everyday lives. In addition, a large number of automated equipment uses ultrasonic matching, such as electrical boxes, transducers and welding heads. The engine of the mask machine also uses ultrasonic matching systems. Therefore, ultrasound has a bright future to produce core components for many automated production lines.
Yan: Is ultrasonic plastic welding good for the environment and how will Lingke continue to work in this direction with its future development plans?
Wang: As I have mentioned before, ultrasound is a transducer system that converts the signal into high-frequency mechanical vibration and adds it to the plastic product to cause high-speed friction between the two parts of the plastic product. This causes the temperature to rise. When the temperature reaches the melting point of the product itself, the product interface quickly melts, and with a certain pressure, the product cools down and is shaped to achieve perfect welding. Compared with traditional technologies, ultrasound promises high automation and convenient operation. It establishes a safe and stable work environment.
Moreover, ultrasonic welding does not produce toxicity like chemical agents, making it a safe welding process. Pollution is avoided because glues are not used and there is a higher level of efficiency. The ultrasound industry has made a great contribution to better protecting the environment.
---
Related:
Comment:
Please add your comments below about this article, "Ultrasonic Welding Safer Alternative for Plastic Manufacturing."
https://o1.rtcdn.net/uploads/2021/01/Lingke-04.jpg
622
1020
David Gibbons
https://o1.rtcdn.net/uploads/2020/07/RT-logo-old-big-old-jiazi-3.png
David Gibbons
2021-01-14 15:43:45
2021-01-14 15:43:45
Ultrasonic Welding Safer Alternative for Plastic Manufacturing