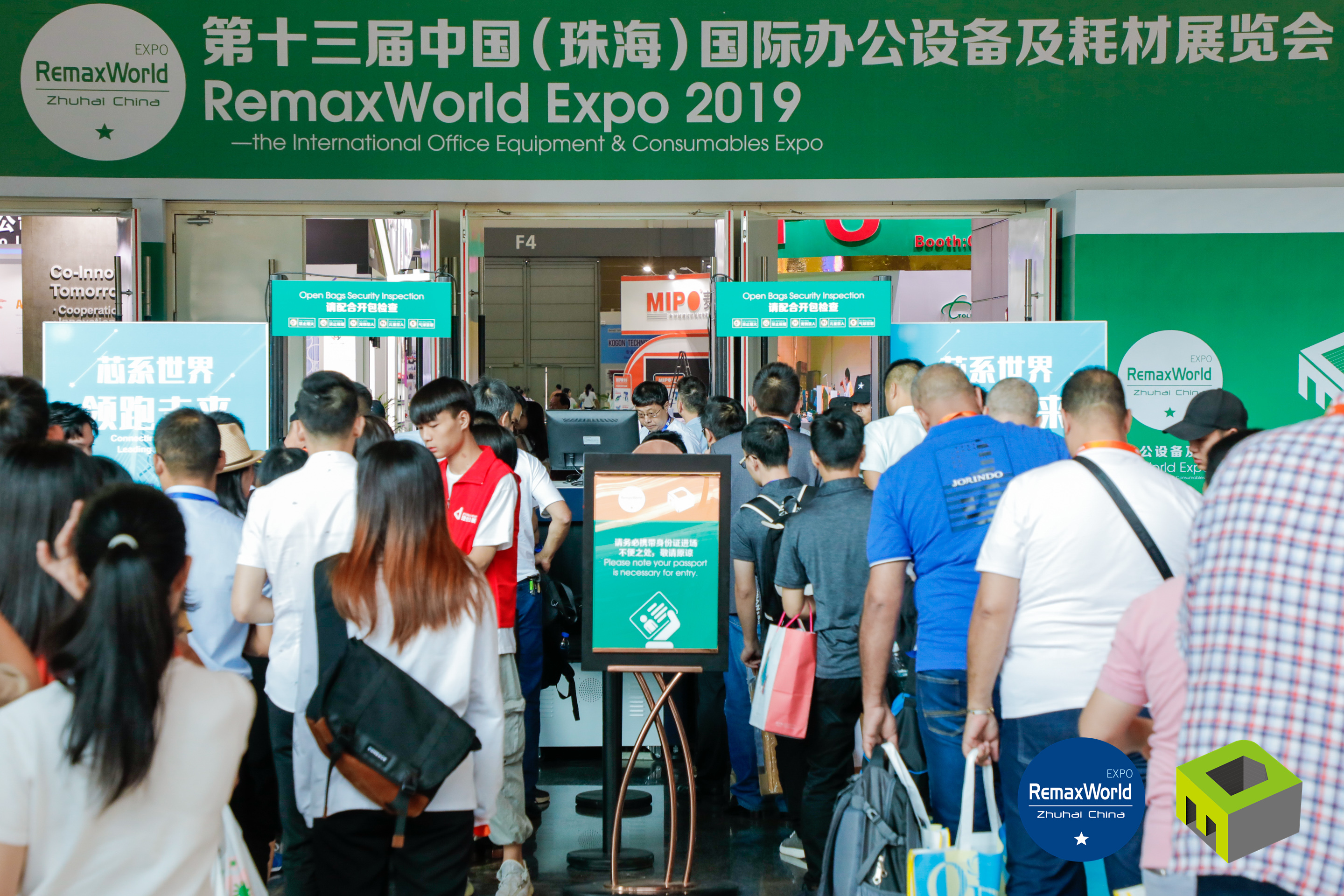 15 Thousand Break Expo Records in Zhuhai
15 Thousand Break Expo Records in Zhuhai
Zhuhai shines like a fresh, just-out-of-the-box toy.  It offers all the latest features, including its state-of-the-art convention center that is now the focus of the imaging supplies industry every year.
Like the city, the people here glow, and it's not just the humidity.  They shine with the excitement of new opportunities and new ideas.  Although a stoic Australian by birth, show coordinator David Gibbons also glows with admiration for his adopted home.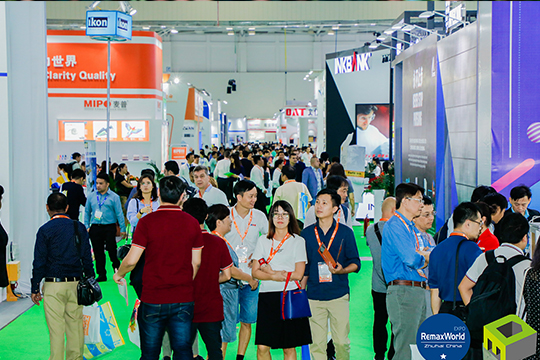 It is against that backdrop that he puts together the best show in the industry every year: RemaxWorld Expo and Summit.  There is no largesse in that statement, just fact.  With more than 15,000 participants and a footprint of six football-fields, this is where the imaging supplies industry comes together every year.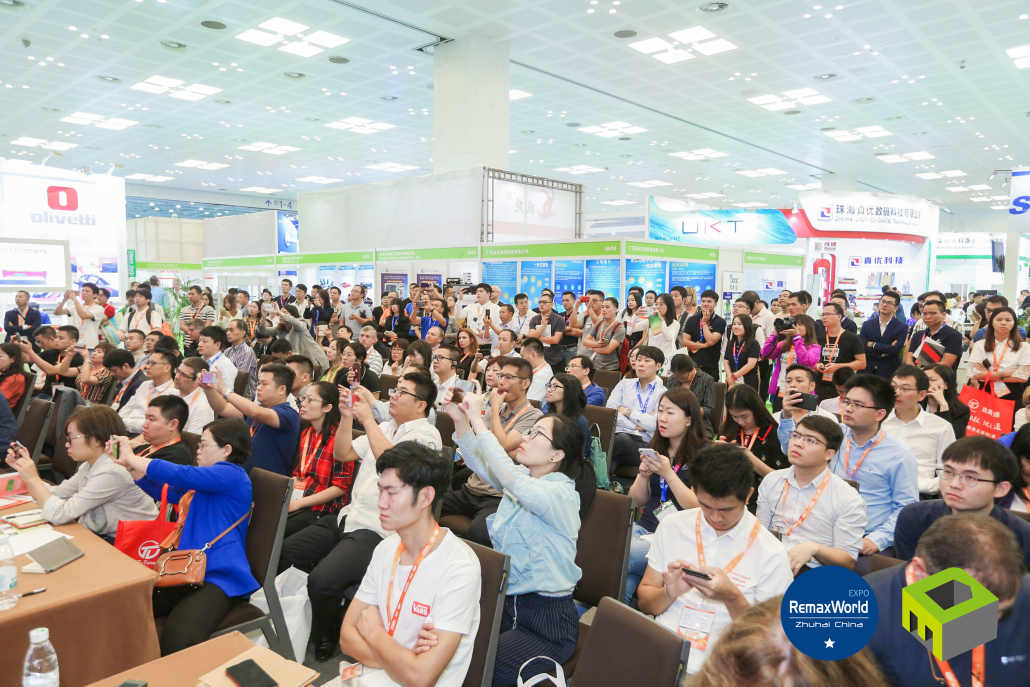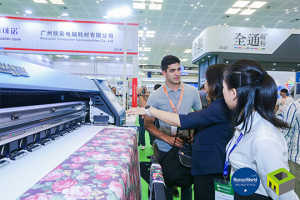 What's new this year?
Printers.  That's right, this is no longer a supplies show.  Several large printer companies demonstrated their wares here, including Chinese giant Pantum. Pantum printers are being introduced with "customizable consumables." The customization comes in the form of chips that can be written to keep other consumables from working, allowing its dealers a monopoly in its region.
It would seem that Pantum has taken a page from its predecessors' playbooks. We look forward to seeing whether these customizable chips are merely lockout devices.
Some of the most exciting printer products included a handheld inkjet printer that was so cute I wanted to take one home. Print on demand and anywhere and anytime eclipses the long-dismissed notion of the paperless office.
Also new this year were copier supplies companies and specialty paper products.  If it touches the printer industry, it was on display in Zhuhai.
There were signs of the old Chinese imaging supplies offerings, including those that cut legitimate corners.  A friend from an OEM and the Imaging Supplies Coalition pointed out a few supplies that flirted with patent infringement.
Sadly, I too found two dozen companies that were misusing the STMC logo, a trademark proudly held by the International Imaging Supplies Council.  With the assistance of Gibbons, I handed these trademark infringers letters insisting they get properly certified or stop using the trademark.
I anticipated correctly that they would plead ignorance.  However, to my surprise and delight, the vast majority of these people insisted they would immediately address the problem.  Many were interested in learning more about what the STMC logo meant and its derivation.  Even more encouraging, one of them wanted to know how to help protect the mark once they legitimately could display it.
That's the shiny, new Chinese imaging supplier.  There are still some illegitimate players in Asia, as there are in Africa, Europe and yes, the United States.  But these new Chinese industry members are here for the long term, and they want to be part of the legitimate global industry.
These folks should be embraced and nurtured in the industry.  A strong global aftermarket benefits everyone.
The RemaxWorld Expo is one place to find legitimate partners.  How do you identify them?  You can't, unless you are here and you meet them, tour their factory and get to know them.  This is the same approach that industry members took twenty years ago when they converged in Las Vegas at the World Expo.
One of my historical arguments against an Asian supplier was the fluidity with which players changed companies.  However, the industry here seems to be gelling.  The names at Ninestar, CET, Mito and others are familiar.  It's an industry that is consolidating and gentrifying, and that is of benefit to the industry.
This year's show is one of ironies.  Hong Kong, historically the familiar place for Westerners, appears to be under siege by protesters, while Zhuhai was the welcoming, modern city, rendered so accessible now thanks to the new bridge from Hong Kong.  Hours are now shaved off the travel time, and Zhuhai's sweaty, smoky, sour streets are gone.
If you didn't make it this year, that's ok.  Next year, new treasures will be here for you to explore.  I am betting that an OEM or two decide to join the exhibitors.  I see our global industry "gelling" too.  And David will be here to make this show an amazing spectacle in line with Old China, but moreover an unprecedented display of opportunities that reflect new China and the new industry.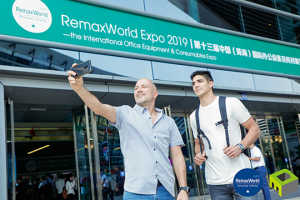 Were you there? Were you one of the 15 thousand to break Expo Records in Zhuhai?

Read what others have to say:
Gustavo Molinatti comments from his experience as a veteran Latin American industry player on the Expo
https://o1.rtcdn.net/uploads/2019/10/1148.jpg
1920
2880
Tricia Judge
https://o1.rtcdn.net/uploads/2020/07/RT-logo-old-big-old-jiazi-3.png
Tricia Judge
2019-10-24 17:15:10
2019-10-26 10:37:45
15 Thousand Break Expo Records in Zhuhai