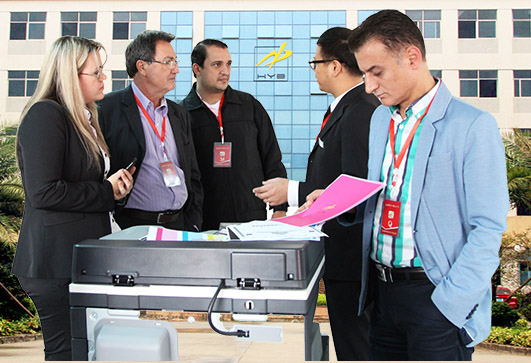 HYB: The First Customer Choice for Copier Consumables
HYB: The First Customer Choice for Copier Consumables
One comprehensive company has developed, produced and delivered a wide range of products—up to 2,700 SKUs—to customers all over the world directly from its factory in Zhuhai, the world capital of printing consumables.
It has also been recognized, and awarded, as a first-choice supplier for copier consumables by over 700 importers from 77 countries.
The company is HaoYinBao group, better known to many as HYB.
This article is published in RT ImagingWorld magazine. Click to download the full magazine for free. The edition features founding CEO Vincent Chen on the front cover inside HYB's testing lab in Zhuhai, China.
You can also contact HYB via the Find-a-Supplier portal to engage with them further.
In 1998, HYB was first established in Zhengzhou, in China's Henan province. Two other subsidiaries HYB Henan Co., Ltd and Hebei HYB Toners Co. Ltd. followed. The three companies then focused on R&D and manufacturing of toners for copiers.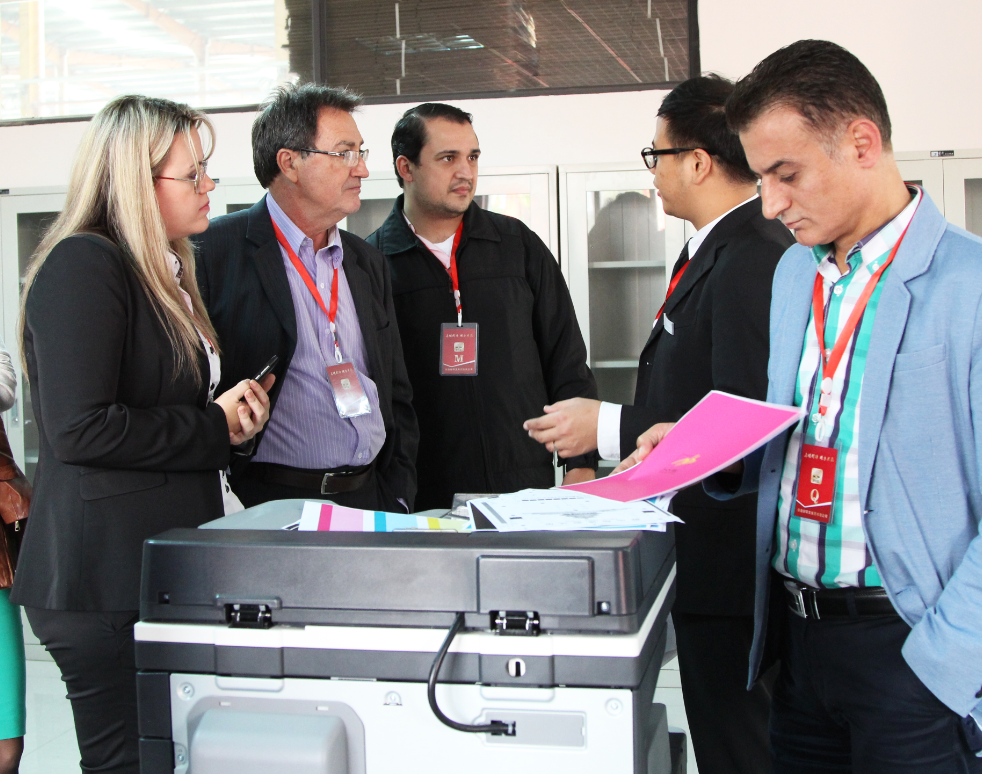 In 2004, Zhuhai HYB Toners was founded, opening a new chapter in HYB's story of development. Through integrating different resources, HYB transformed from a toner manufacturer to a solution provider for the imaging industry. The company laid out a whole industrial chain plan for self-development and manufacturing products, formulas and spare parts for the imaging industry. As a result, the company's business expanded from toners to include all other consumables and spare parts for copiers. HYB claims that it now has more than 2,700 SKUs including copier cartridges, toners, waster toner bins, and drum units.
Sticking to "integrity, quality and service", HYB had become a leading company in the global compatible copier consumables industry. In 2007, the company obtained ISO 9001 and ISO14001 certifications, which is a verification of its ability to standardize mass production.
By 2008, HYB had developed into a group company. Two years later again, HYB was granted the rights to establish a copier consumables industrial park in Yuzhou, Henan province, with an investment of about RMB 200 million (US$30.9 million). At the same time, Henan HYB Imaging Materials Co., Ltd was founded.

During this period, HYB toner cartridges and service vacuums passed CE certified confirmations (Directive EMC 2014/30/EU and LVD 2014/35/EU)and its toner and toner cartridges passed the ROHS certification as well.
Meanwhile, HYB built a huge creative industrial park in Zhuhai, focusing on the testing, development and production of copier consumables. The industrial park consists of more than ten machine shops including toners, injection molding, refilling, blow molding, assembly, ultrasonic welding, testing, and packaging. HYB claims its molding factory produces more than 95% of the copier cartridge molds in the market, which laid the foundation for the company to command a leading position in the development and production of copier cartridges.
Within the creative industrial park, there are 46 experienced R&D personnel working on the research and development of toners, mold engineering, toner quality control and the configuration of spare parts.
HYB has developed several channels through which it can import toners from Japan. The company can also develop toner formulas with Japanese toner manufacturers to provide solutions for consumables where no other replacement products are available in the market. HYB and its Japanese toner partners have worked hard to deliver products that have high stability, compatibility and quality, and are yet cost-effective in machine operation and maintenance. The success in achieving this has allowed HYB's toners to earn a great reputation and its toner formulas have won several international awards.
In the remanufacturing of OEM copiers, HYB takes pride in its capability to customize these copiers in accordance with the specific demands of customers and the local regulations.
Apart from its R&D strengths, HYB also shows care and concern for the environment. In 2019, HYB received its certified China environmental labeling. As part of the remanufacturing process, the company reuses copiers to meet the best full life cycle for which they were originally designed and to minimize any devices from ending up in landfills prematurely.
2012 was a fruitful year for HYB. It was recognized by Alibaba, the China-version of Amazon, as a trade assurance supplier and integrity pioneer. HYB was also verified by the Spanish-based Bureau Veritas and German-based TUV Rheinland as a Production Assessed Manufacturer.
In 2015, HYB was registered on the DHgate, a Chinese business-to-business and business-to-consumer cross-border e-commerce marketplace, to enhance its online business. Capable of speaking the most common global languages, HYB sales team is well prepared to help customers solve problems promptly. The HYB sales network has already spread into 77 countries, with brand dealers in 72 countries and with almost 700 international importers.
In 2018, HYB started to produce drum units, with a channel that could recycle between 10,000 and 13,000 OEM drum units per month. Utilizing long-life Fuji and Mitsubishi OPC drums in the remanufacturing process, HYB boasts its drum units come with OEM-equivalent performance. Using universal codes, HYB drum units can be used in Europe, the Americas and Asia, saving a lot of money for big importers.
At present, the HYB drum unit production line can produce 500 drum units per day. The company has developed more than 105 kinds of units that can be used in Kyocera, Ricoh, Canon, Konica Minolta, Fuji Xerox, Lexmark, Sindoh and Olivetti copiers.
HYB has also developed spare parts acceptance standards and established a complete supply chain to provide customers with a one-stop solution.
All honors are endorsements point to HYB's dedication to quality
During the turbulent 2020, HYB bagged some first-place honors. In January, it won first place in the ACQMS International Quality Competition from 30 international brands. It also won first place in the printing test category in the global quality competition. In February, HYB won first place under the toner category in the competition due to its co-developed toner formula HYB-u4RM.
Then, during the RemaxWorld annual global award ceremony, which was held virtually in November 2020, HYB was presented the Best Global Brand award. The award was nominated thousands of nominees and adjudicated by 14 independent, international judges.
Leading into 2021, HYB was recognized as the AAA Accredited Contract-honoring Enterprise by an official from the Chinese government in January.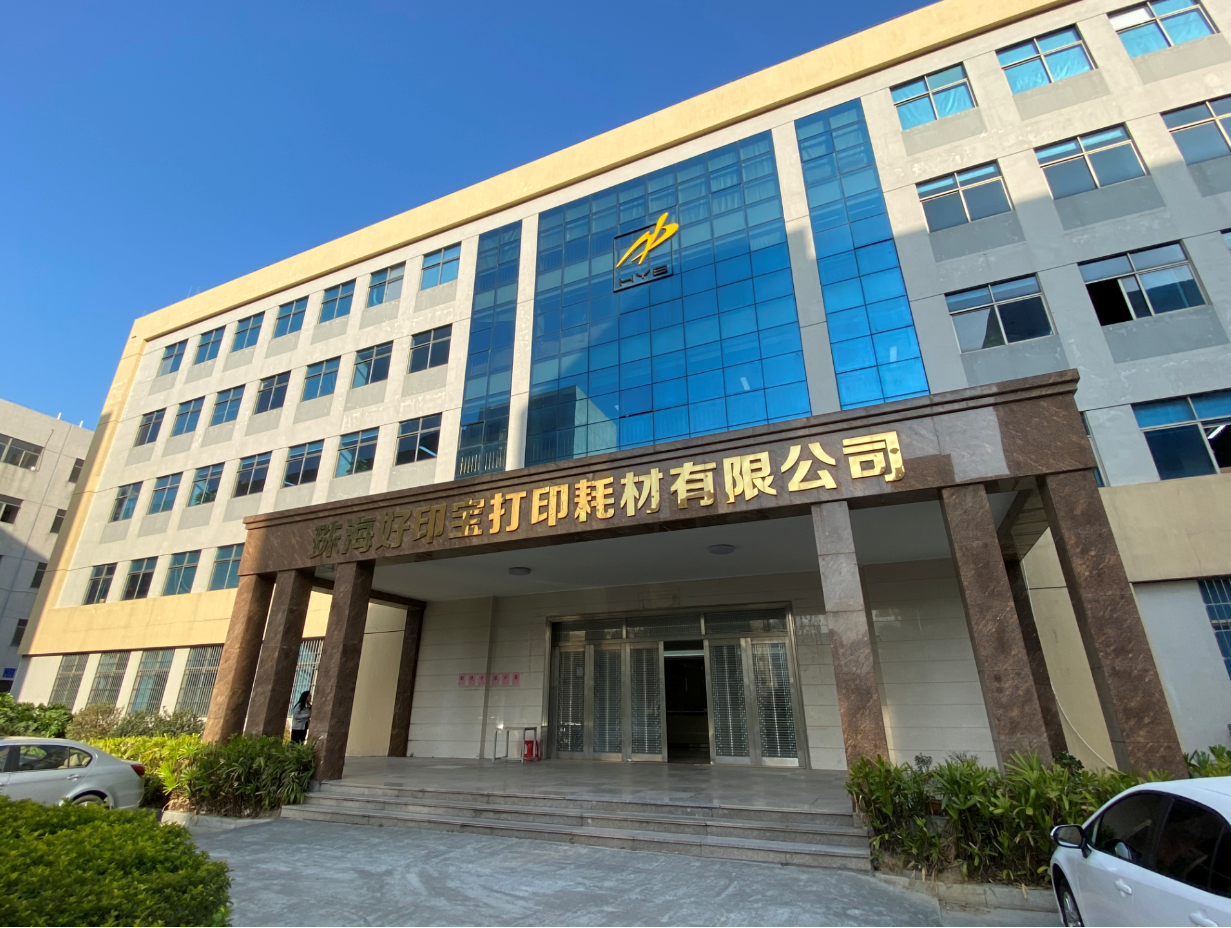 Since it was established 23 years ago in 1998, HYB has set up and continuously operated a testing lab to address their priority and high expectations for quality. The lab is equipped with more than 600 medium and high speed copiers of different types for testing in high and low temperatures along with their purpose-made toner chemistry lab. To further guide the lab staff to complete different testing precisely, the HYB R&D team recently released new advanced standards for toner testing.
Due to their profession in testing, HYB also undertakes specific test projects for quality supervision and government agencies.
*This article is published at our latest ImagingWorld Issue 117. Click to download the full PDF. 
---
Related:
---
Related:
Comment:
Please leave your comments to the article "HYB: The First Customer Choice for Copier Consumables" below.
https://o1.rtcdn.net/uploads/2021/03/HYB-final-1.jpg
363
531
Maggie Wang
https://o1.rtcdn.net/uploads/2020/07/RT-logo-old-big-old-jiazi-3.png
Maggie Wang
2021-03-10 17:51:30
2021-03-22 12:09:54
HYB: The First Customer Choice for Copier Consumables