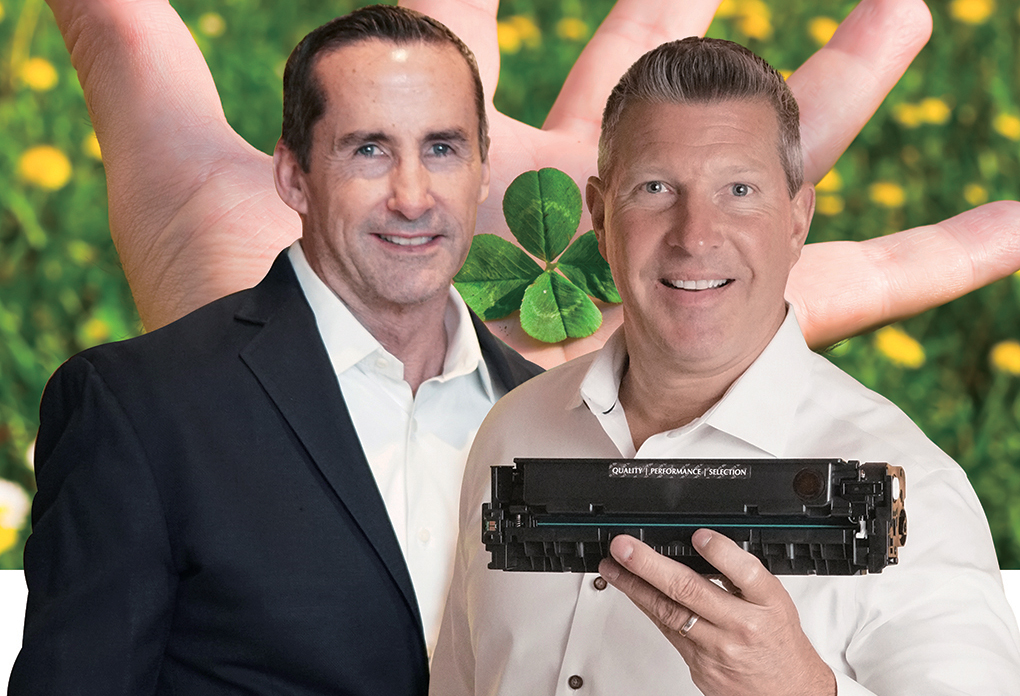 More than Luck: Clover's Strategy has Put it On Top
More than Luck: Clover's Strategy has Put it On Top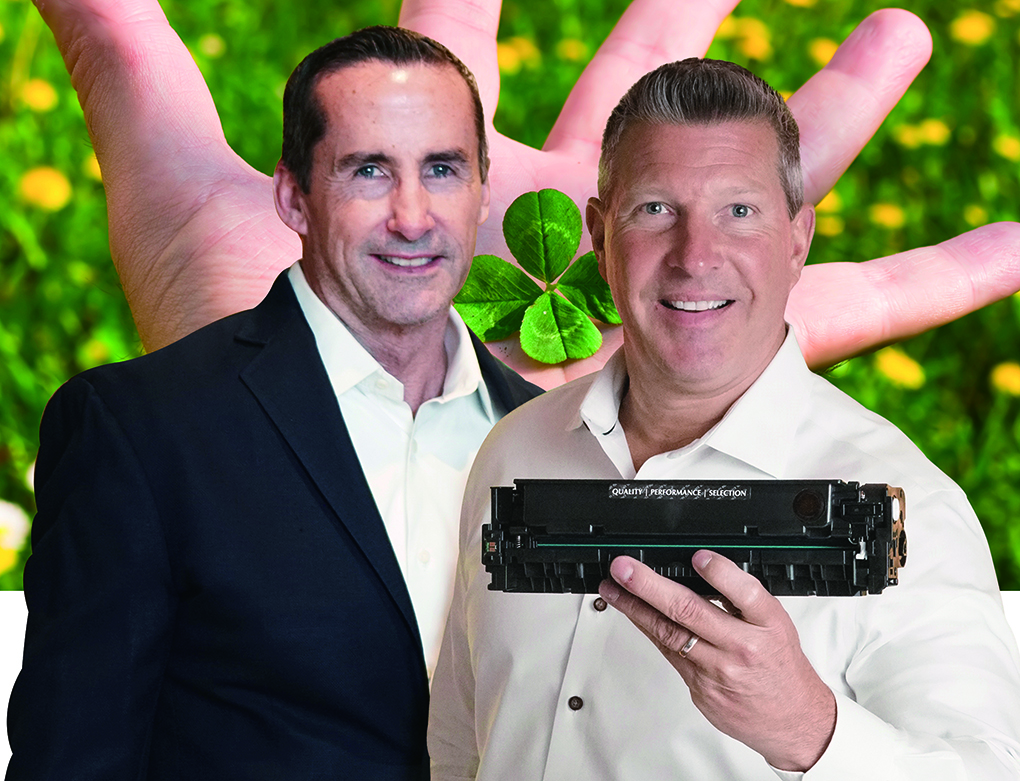 Its name and symbol may be that of the lucky four-leafed clover, but Clover Imaging Group has never relied on fortune to guide it.  It has strategically mixed organic growth with clever, critical integration choices that have left the competition far behind.
Clover Imaging Group has grown into the largest collector and remanufacturer of printer cartridges in the world. With a business model centered around sustainable innovation, Clover's high quality, environmentally friendly remanufactured cartridges enable organizations to lower their printing costs while reducing their environmental impact.
The printer cartridge world marveled as Clover, a relative latecomer to the industry, appeared out of the suburbs of Chicago and seemed to grow almost overnight into one of the industry's biggest players.
Back in the early evolution of the industry, and before branding became de rigueur, most remanufactured cartridges were packaged in a plain brown cardboard box. The company at that time was called Illinois Valley Computer Supplies. To differentiate their boxes, Illinois Valley management put a four-leaf clover on the corner of the box. When Jim Cerkleski took over the helm, he changed the company name to Clover Technologies Group and spearheaded the industry's explosive growth.
On a monthly basis, Clover collects and recycles over 3.5 million cartridges and manufactures over 1.4 million cartridges.
What's even more amazing is it mastered much of its growth through winning critical customers in the office supplies arena, such as Office Depot, Office Max and Staples. And while it originally grew through the increase in sales to such blockbuster customers, it spring-boarded over its competition by strategic horizontal integration.  In other words, it smartly bought up key competitors.
Horizontal Acquisitions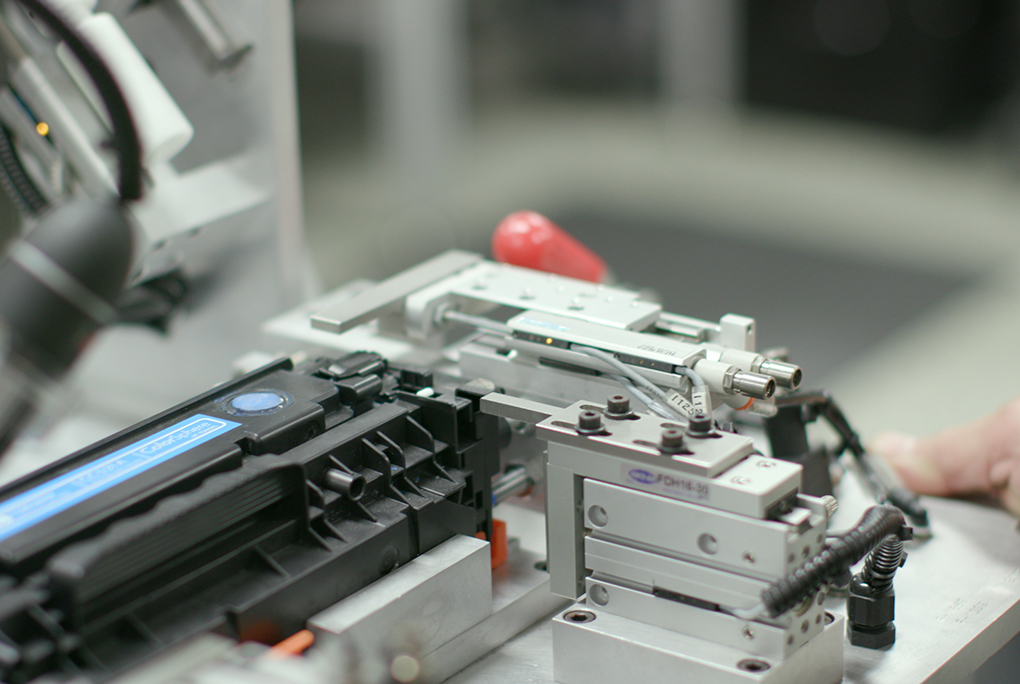 While the 2006-2009 recession presented most cartridge remanufacturers with difficult times, and many looked to get out…or sell out.  Clover capitalized on this.  The industry was already gentrifying and therefore consolidation was already underway. California-based Dataproducts was Clover's first purchase, and the addition of its stable of engineers would give Clover some real scientific depth.  Dataproducts had been the subject of other acquisitions, and at the time was in the Ricoh fold of companies.
In a clear horizontal acquisition, Clover announced plans to purchase rival GRC late in 2006. Formerly known as General Ribbon Corporation, GRC was a revered remanufacturer based in Chatsworth, CA.  Formerly of Rochester, NY, GRC had been in imaging supplies for more than 60 years and three generations of the Daggs' family had been at its helm. GRC was the largest toner cartridge remanufacturer in the U.S. at the time.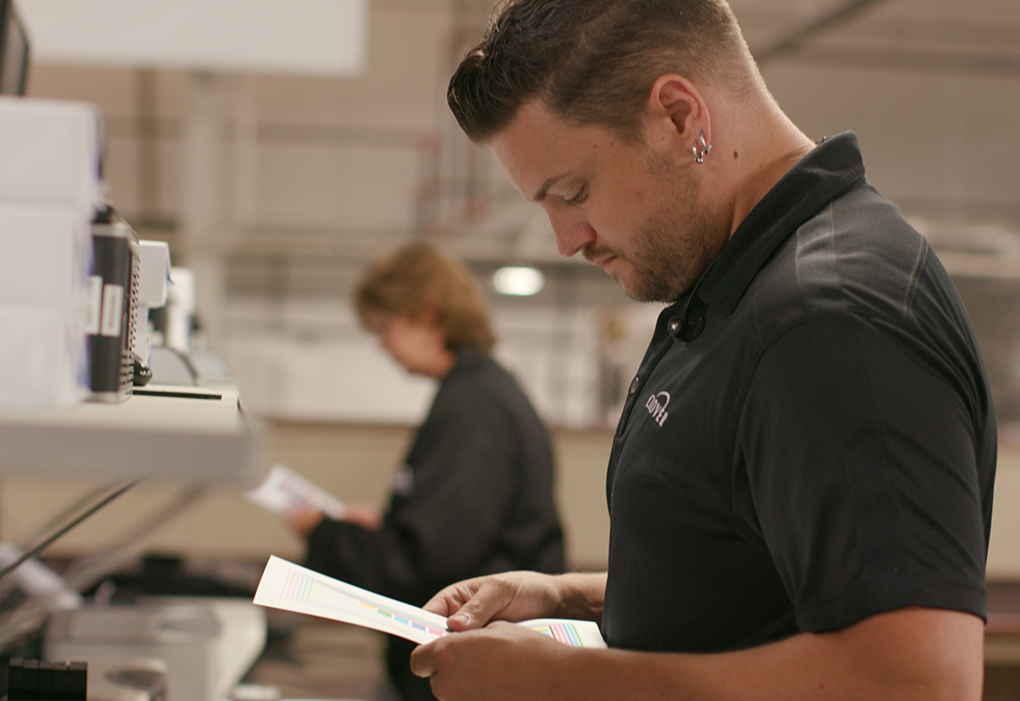 In 2007, Clover also acquired the ink cartridge remanufacturer Cartridges Are Us based in Ithaca, MI. At the time of the acquisition, Cartridges Are Us reported that it was producing more than 100,000 ink cartridges each month. (Clover has now increased that production five-fold.)
During this time period, other eventual Clover acquisitions were also expanding through their own businesses through purchases. Micro Solutions Enterprises (MSE), which ultimately would be acquired by Clover, purchased California-based Laser Imaging International, along with its inkjet subsidiary, Perfect Ink. Both of these companies were producing a substantial number of cartridges and made MSE a serious force in the industry.  Another critical acquisition of Clover's would be West Point Products of Valley Grove, WV. With the purchase of Canadian-based Multi-Laser, Inc. of Gananoque, Ontario, West Point pushed into Canada and made a strategic move into managed print services (MPS).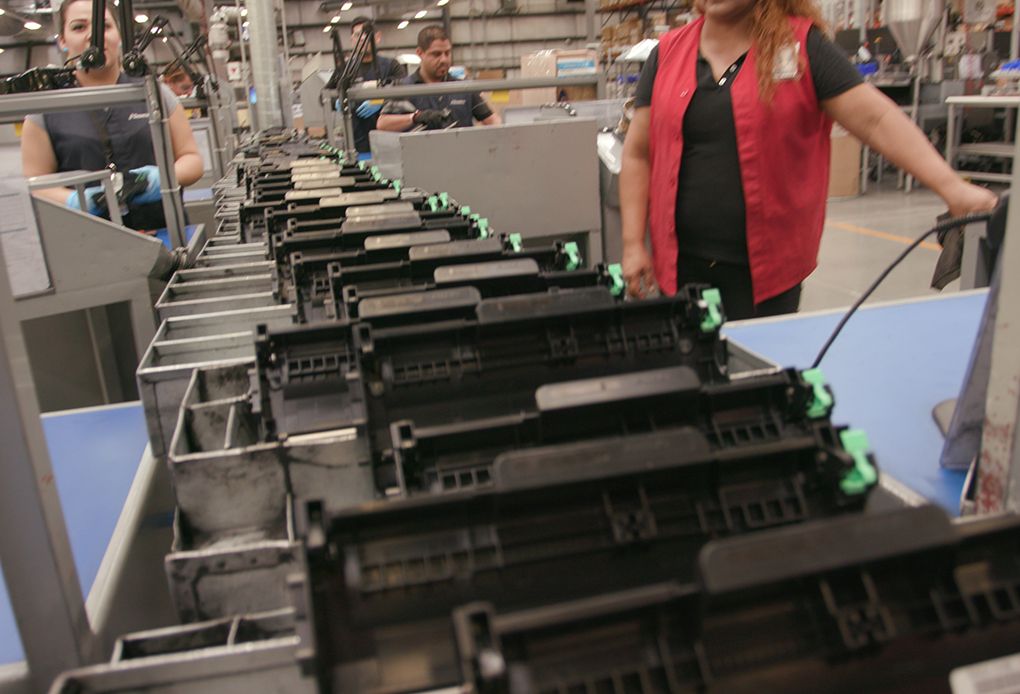 Clover was not resting on its laurels during this time period. For example, Clover acquired NER Data Products' Imaging Supplies Division. In 2010, Clover expanded into the Asia-Pacific region with strategic acquisitions in Australia.  It also opened a factory in Ho Chi Minh, Vietnam, which continues to provide cartridges for the region to this day.
The best was yet to come. In a deal that rocked the imaging industry, investment firm Golden Gate Capital acquired Clover Technologies Group and West Point Products. The brilliance of this deal was that it cleanly integrated the frontrunning remanufacturer selling to the "big box" stores with one of the strongest remanufacturers selling premium cartridges everywhere else, including the dealer channel.  It also combined some of the industry's best talent into one operation.
There was no other company like it, before or since, and it was a global powerhouse.  It dwarfed all its competitors from all quarters of the globe.
A little Vertical Action: Empties and MPS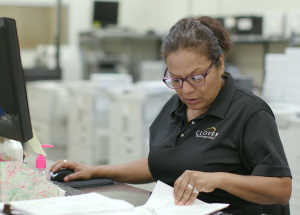 At this juncture, MPS was coming on strong. Multi-Laser was one of the first companies to invest heavily into MPS with the resulting company, Printfleet.  The recession fanned the flames of the MPS fire.  Many corporate buyers became interested in MPS as their budgets were deeply impacted.
MPS was promoted as a way to lower printing costs, and remanufactured cartridges fitted neatly in the MPS equation.
Multi-Laser spun off PrintFleet as a separate company in 2005 and the organization was not a part of the West Point Products acquisition. However, by 2008, West Point had accessed the resources of Multi-Laser to create and launch its own MPS program: Axess.  Clover has adopted the program and continues to improve upon it regularly, and has hundreds of thousands of machines under contract with its MPS program.
In order to meet Clover's sales demands that were climbing at a geometric rate, empties had to be sourced—and in significant volumes.  Clover's integration plans had to include empties sources.  MPS programs helped to recover empties, but never in adequate quantities. The rise of the sales online of foreign-made cartridges exacerbated the problem.  Most new-build empties from China could not be remanufactured for a variety of reasons, such as quality and intellectual property issues.
Luckily, Clover was once again ahead of the game. To assure a steady supply of cores, Clover acquired several empty cartridge collection companies, and brokers as part of its acquisition and integration plan. It first acquired North America's (and possibly the world's) largest empties company, Environmental Reclamation Services (ERS), in 2010.  Shortly thereafter, it purchased Missouri-based Office Products Recycling Association (OPRA), the second-largest broker. In doing so, Clover became one of the largest empties' brokers in North America as well as the largest remanufacturer. Clover also contracted with critical partners, like the U.S. Postal Service, to collect empties.
Clover Moves into Printers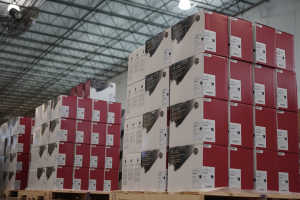 Remanufactured cartridges have been the subject of multistate legislation, trade investigations and even a U.S. Supreme Court patent case.  Their benefits have been heralded and celebrated.
Remanufactured printers, on the other hand, have quietly gained a stronghold in the marketplace.  All of the OEMs have their certified reused printer programs, notably among them is Hewlett Packard's certified printers.
Printers enjoying a second life are so popular, you can find them on all the major internet sales platforms.  Amazon sells them in the "renewed" program.  Walmart sells refurbished printers, as does Best Buy.
Managed print services further enhance the value of well-made refurbished printers.  A high-quality, low-cost printer can be added to a printer fleet to lower cost per page, and then continue to keep that price low the longer it's in service.
Aftermarket companies were bound to follow suit.  Over two decades, smaller, regional imaging supplies company augmented their offerings with printer repair and replacement.  Larger international companies also took steps into the market.  Copier channel aftermarket leader Katun offers certified refurbished printers and multifunction devices.
Cartridge aftermarket industry leader Clover Technologies (Clover) also entered the printer marketplace, with a strategic acquisition.  In February 2011, Clover purchased one of the largest, best-established printer parts remanufacturers in the country, Depot International in Farmingdale, New Jersey.
Depot International is an authorized HP, Lexmark Elite, Dell and Samsung parts distributor. It stocks an extensive selection of parts from leading brands including HP, Lexmark, Xerox, Dell, Brother and more, along with selling OEM, OEM Recertified and remanufactured printers. Depot International has been the largest and top-performing authorized parts reseller for HP since 2010 and is an elite authorized parts distributor for Lexmark. The company produces 30,000 subassemblies per month and has 2,000 printers in stock at any time.  Having remanufactured printers in the product mix assures that Clover's dealers can deliver everything imaging that its customers might need to create and maintain a cost-effective printer fleet.
What's on the drawing board for future integration?
Clover's acquisitions, both vertical and horizontal, have been slowed by the pandemic.  The industry will be forever changed by it and Clover will no doubt be ready to analyze—and capitalize—on the new industry landscape.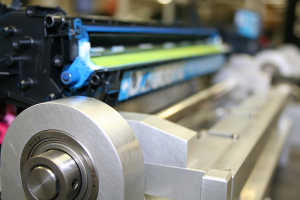 "While we were expecting and planning for a steady decline in print volumes and in A3 devices over the next few years, the COVID pandemic has certainly accelerated the transition to the lower-cost A4 devices," said President Eric Martin. "We are also seeing demand shift to SMB and SOHO devices and consumables. At the same time, as businesses come back online, their number one goal is cost reduction. Clover remanufactured cartridges fit nicely into that strategy while also offering numerous environmental benefits."
The inkjet market was the only niche that was spared the commercial agony of the pandemic, along, naturally, with PPE.  Clover managed to position itself in both marketplaces in a swift reaction to the pandemic and its related closures. "We are obviously seeing a much greater demand for inkjet products. Manufacturing is running at full capacity to support our partners," Martin said. "We believe that will slow some and laser will come back, but there will be a long-term shift as more businesses adopt a work from home or hybrid business model."
As Google, Walmart, Facebook, Dell and a host of other large companies have discovered, homebound workers can be just as productive as office workers.  They have all issued instructions for some, or all, of their workforce to continue working from home.  Clover is situating itself to be there for those workers' printing needs.
Clover and its management team always have a sharp eye out for the next big shift in the marketplace and have proven to be quick to respond.  Clover maintains that position even after all that has occurred recently. "We are fortunate that even in these uncertain times, we have maintained financial flexibility," Martin said. "With that being said, we have no imminent plans for any acquisitions but are always seeking out ways to enhance and/or augment our capabilities."
---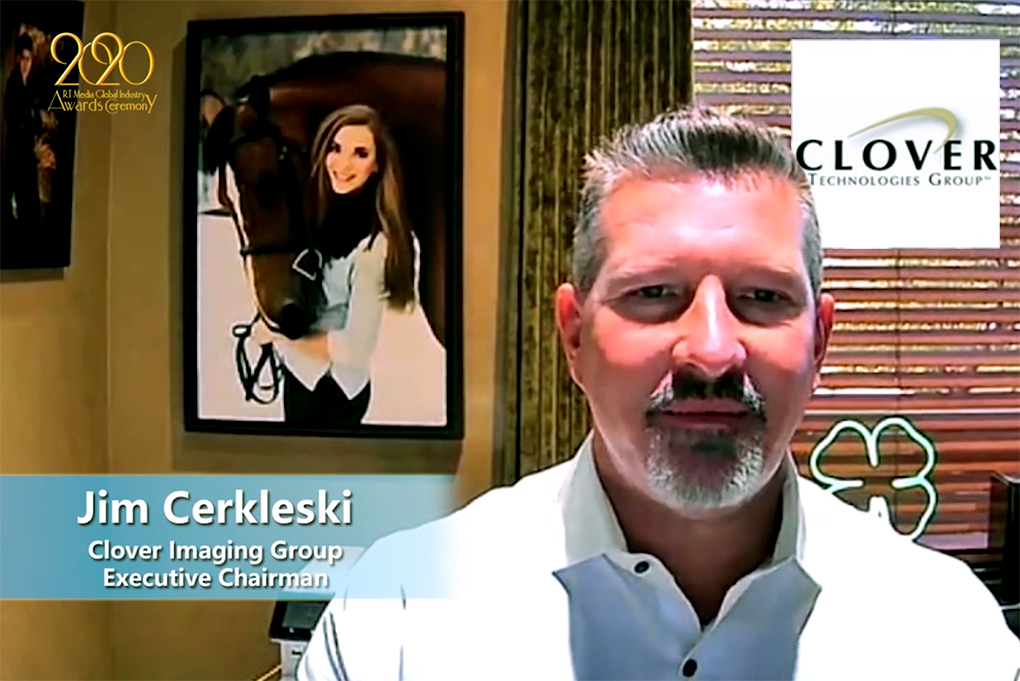 Jim Cerkleski was honored with the Diamond Pioneer Award named after the late imaging pioneer Art Diamond during the 2020 annual RT Imaging Awards for growing Clover Imaging from small humble beginnings in the fields of Ottawa, Illinois, to the world's largest provider of OEM-quality, remanufactured laser and ink cartridges, printer parts and the world's largest empties broker. Clover provides consumers with an alternative while keeping the marketplace open and the OEMs in check as a leading Managed Print Services provider for more than 250,000 devices.
---
*This article, "ARMOR Expands into Unusual and Ecological Businesses" was published on pages 14-17 in "RT ImagingWorld" magazine. Click here to download the whole PDF version of the magazine for free.
---
Tricia Judge has served as the executive director of the International Imaging Technology Council—a not-for-profit trade association serving imaging supplies remanufacturers and dealers—for 17 years. She was the executive editor of Recharger magazine for five years and a lawyer for 30 years. Judge's work has been published in Recharger, Imaging Spectrum and several other industry magazines. She has won critical acclaim for her writing and industry advocacy. She prides herself in having assisted with the preparation of six friend-of-the-court (amicus) briefs and has presented the position of the industry to the US International Trade Commission.  Judge has been the Senior Consulting Editor of RT Imaging World magazine and speaks at regional RT VIP Summits and RemaxWorld Expo in China. More than Luck: Clover's Strategy has Put it On Top.
Her feature articles include:
More than Luck: Clover's Strategy has Put it On Top
Her Judge's Ruling opinion blogs:
More than Luck: Clover's Strategy has Put it On Top
Comments:
You can add your ideas and thoughts on this article, "ARMOR Expands into Unusual and Ecological Businesses," below or directly with Tricia Judge by email.  You can also join the conversation on LinkedIn.
https://o1.rtcdn.net/uploads/2021/04/Martin-Cerkleski-Clover-1.jpg
696
1020
Tricia Judge
https://o1.rtcdn.net/uploads/2020/07/RT-logo-old-big-old-jiazi-3.png
Tricia Judge
2021-04-15 16:23:38
2021-04-20 14:37:08
More than Luck: Clover's Strategy has Put it On Top