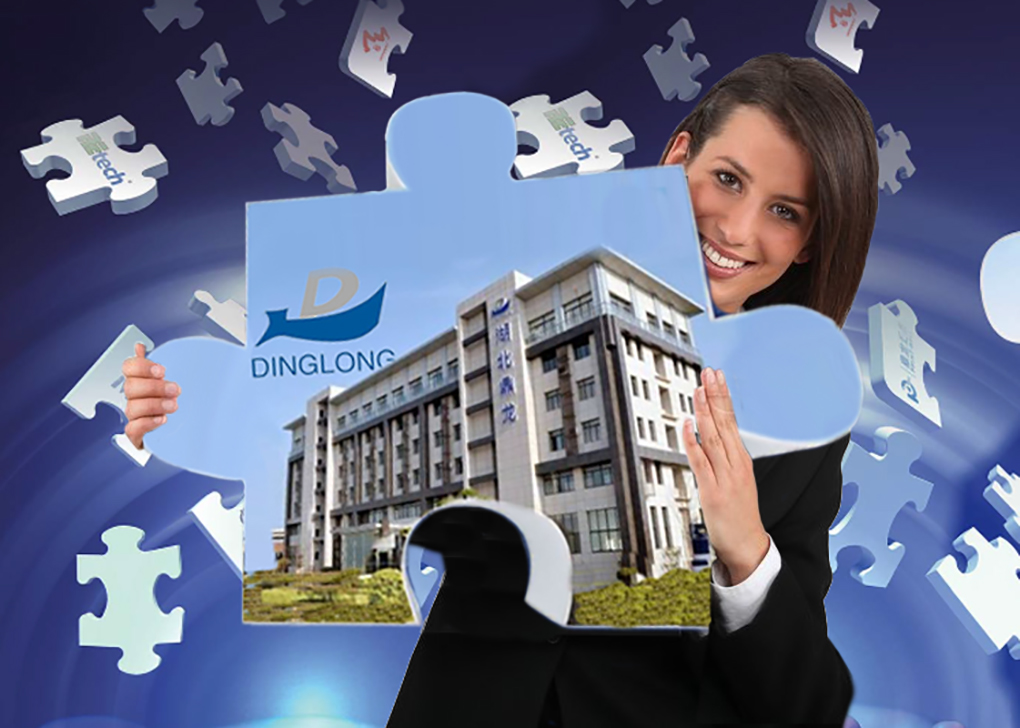 Successfully Piecing Together the Big Picture
Successfully Piecing Together the Big Picture
The Dinglong strategy provides toners, chips, components and finished goods to deliver more choices for the aftermarket
Dinglong, the well-known chemical toner manufacturer based in Wuhan in Hubei province celebrated its twentieth anniversary in 2020.
Formerly known as the Hubei Dinglong Chemical Co. Ltd., the Hubei Dinglong Co. Ltd (Dinglong) is publicly listed in the Growth Enterprise Market at the Shenzhen Stock Exchange in China (300054.SZ). As such, it was the first to be listed in the Chinese office consumables industry.
Initially, its main products included color polymer toners but it has broadened its supply chain to include consumables chips, developing rollers, remanufactured and new-build cartridges for laser printers, and in more recent times for inkjet printers as well. The Zhu brothers, including Shuangquan Zhu (Chairman of the Board) and Shunquan Zhu (General Managing Director), have worked hard to position the company to provide the global and Chinese domestic markets with a one-stop solution.
"It does not matter if you need toners and chips and other components, or finished goods, inks or toners, remanufactured or newly-built cartridges, we are well able to deliver more choices for the aftermarket," said Shuangquan Zhu.
Among the many subsidiary companies are leaders that support the vision to provide a serious alternative to the other industry giants providing solutions. Having integrated the upstream and downstream industrial chain by capitalization, well-known company brands like Hubei Dinglong Chemical Co., Ltd (Dinglong Chemical), Zhuhai Mito Color Imaging Co., Ltd (Mito), Shenzhen Retech Technology Co., Ltd (ReTech), Hangzhou Chipjet Technology Co., Ltd. (Chipjet), Speed Infotech Holdings Limited (Speed) and Zhuhai Topcolor Image Products Inc (Topcolor) play an important part in the combined strategy.
In order to be accepted globally, the company as a whole was invested heavily in the research and development of its own patented solutions that do not infringe the intellectual property of the printer OEMs. Hubei Dinglong Co., Ltd owns 886 authorized patents domestically and internationally.
Financially, the company continues to gain strength. Its 2020 results revealed year-over-year increases in income and profits despite the global pandemic.
The company reported an operating income of ¥443.050 million (US$66 million) for the reporting period, a year-on-year increase of 57.47 percent. Net profit for the period was ¥40.91 million (US$6 million), a year-over-year increase of 36.08 percent. In a statement to shareholders, the company added: "With the gradual implementation of the company's strategic layout in the printing and copying consumables industry and the smooth development of its ink cartridge business, the company's product structure adjustment has achieved expected results."
Leaders among the Dinglong group agree that the company's four principles that make the industry chain work, are:
putting the customer first;
facilitating innovation;
exhibiting equal core values; and
collaborating forever.
For the future, Dinglong will keep a focus on its core business block as always and to demonstrate to the global market it can provide a real choice when it comes to supplies, whether that be components or finished goods. "We will continue to penetrate the industry downstream and also further explore the field of microelectronics materials and precision machinery to establish the 'bipolar business mode' of development in both the office consumables and photoelectric materials industries.

---
Mito: the color expert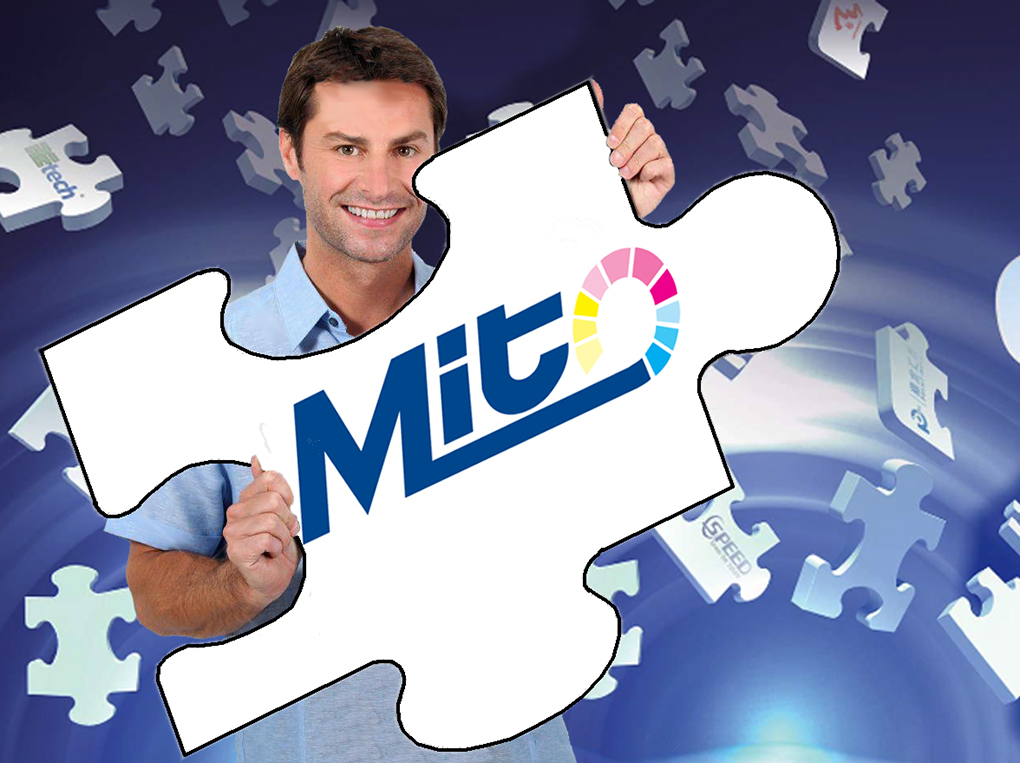 Wendy Duan (pictured below) is General Manager of Zhuhai Mito Color Imaging Co., Ltd (Mito).
"Our mission is to bring Mito to worldwide customers who are passionate for colors," she said.
Founded back in 2003, Mito joined Dinglong in 2013 in a collaborative acquisition. "Dinglong started when the industry was all monochrome and color was missing," Duan said.  "So, Mito positioned herself as a professional, remanufactured, color toner expert."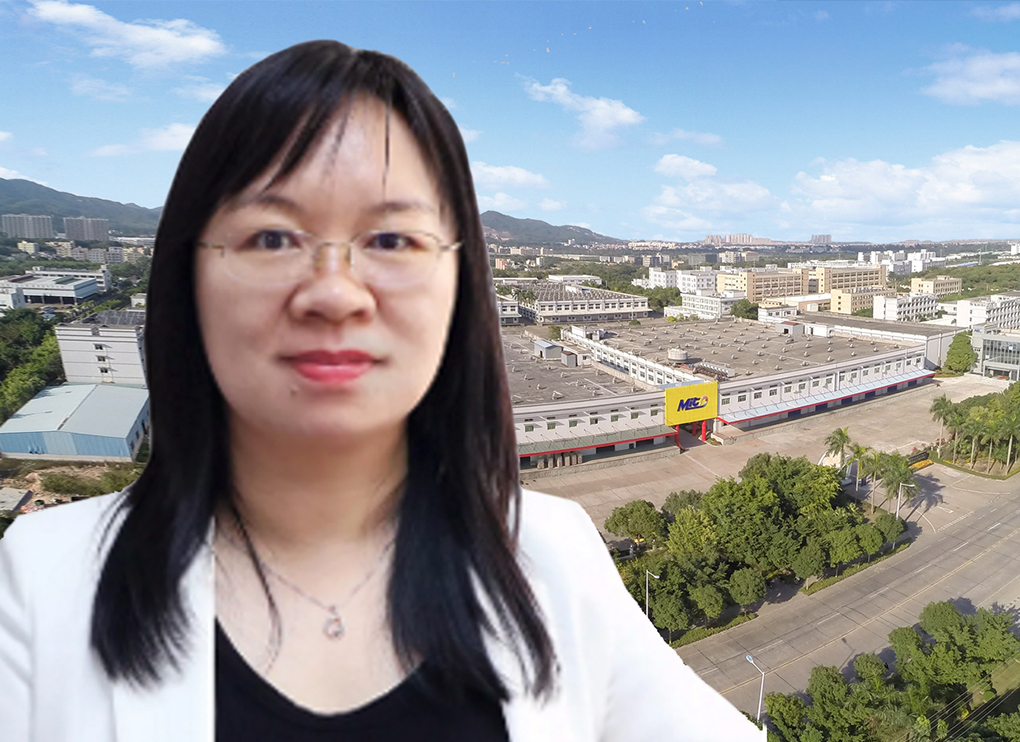 Duan says that the mission has not changed and there are no secrets other than remaining focused on delivering the industry's best color toner cartridges.
According to Duan, being downstream from premium toner supplier Dinglong Chemical gives it a lot of upstream power with its distributors and channels. Then, when Chipjet and Dinglong New Material joined the party it provided additional strengths with chip and core accessories. Now we serve customers in over 80 countries and areas.
Duan proudly admitted that more than 80 per cent of the staff is female and is more than competent in meeting targets and excellence in production quality pressures every day. "We hope the Mito story can encourage women in this industry to work hard in their respective business fields."
---
Retech: innovative, 'patent-safe' toner cartridge solutions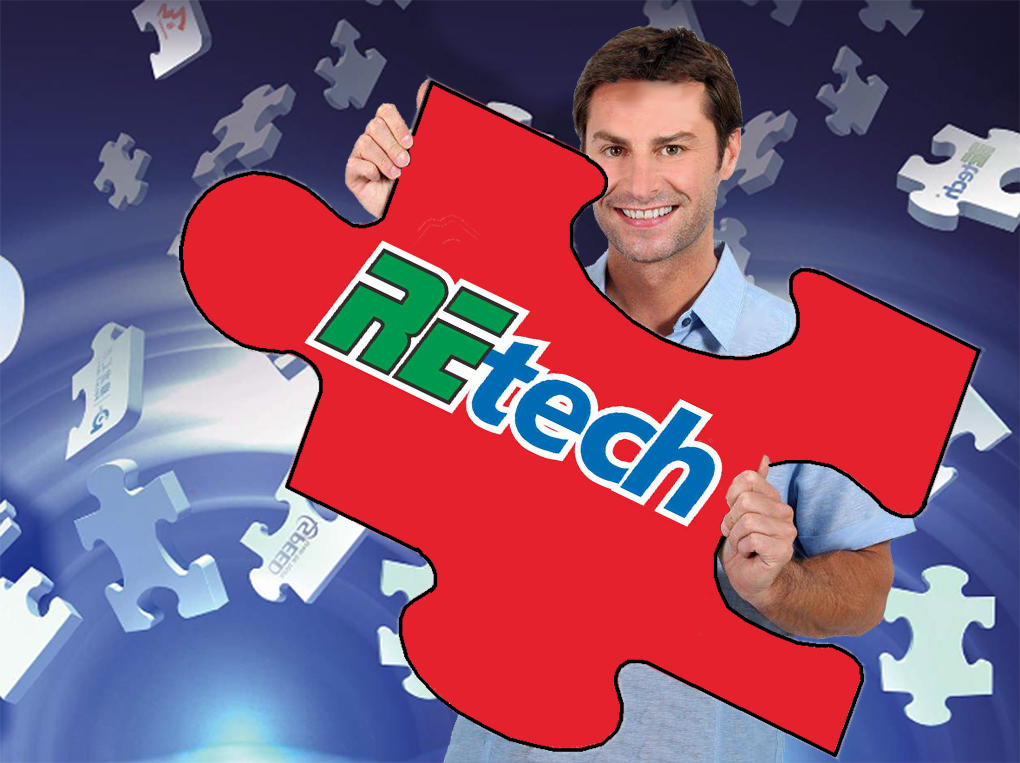 Steven Wang (pictured below) is Sales Director of Shenzhen Retech Technology Co., Ltd (Retech) which was founded in 2001 in Shenzhen China.
The company has mostly focused on the manufacture of compatible, new-build, monochrome printer cartridges and gained a valuable global reputation over 20 years.
"We are a customer-oriented company," said Wang. "Our customers' satisfaction always motivates us forward. We are continuously innovative, have developed 'patent-safe' solutions and run an automated workshop and production line to obtain higher efficiencies. All this occurs so Retech can passionately pursue a 100 per cent satisfied customer experience."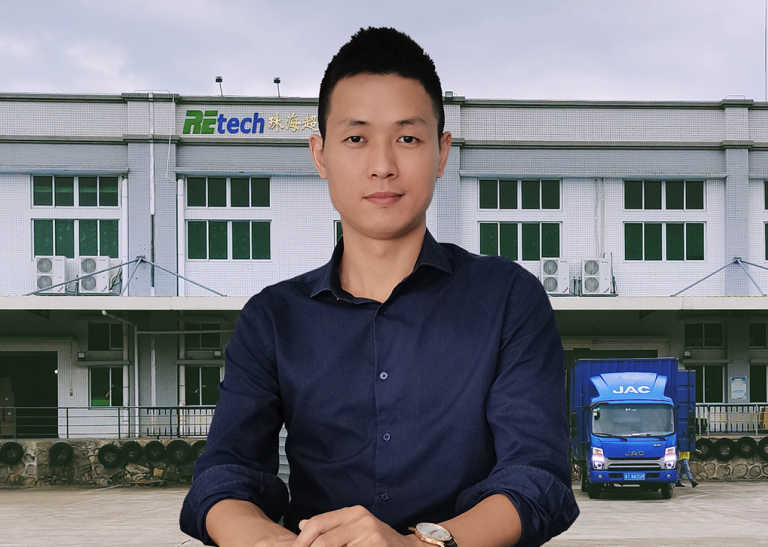 According to Wang, being part of an in-house, integrated supply chain has allowed it to develop compatible W1105A, 1106A, 1107A and 1110A toner cartridges with its own uniquely developed chips, its own designed plastic shells, and its own key rollers. "This is how we support our customers with good value. "
In 2020, Retech extended its compatible, new-build, laser cartridge factory to 42,000m2 inside the Dinglong industry zone in Zhuhai—equipped with an automated workshop with production lines and a smart system to be more efficient.
"We are creating the future, by we create today," Wang added. He is committed to the Dinglong industry chain because the benefits of components and tech support translate into a better customer experience.
---
Topcolor: premium remanufactured inkjet cartridges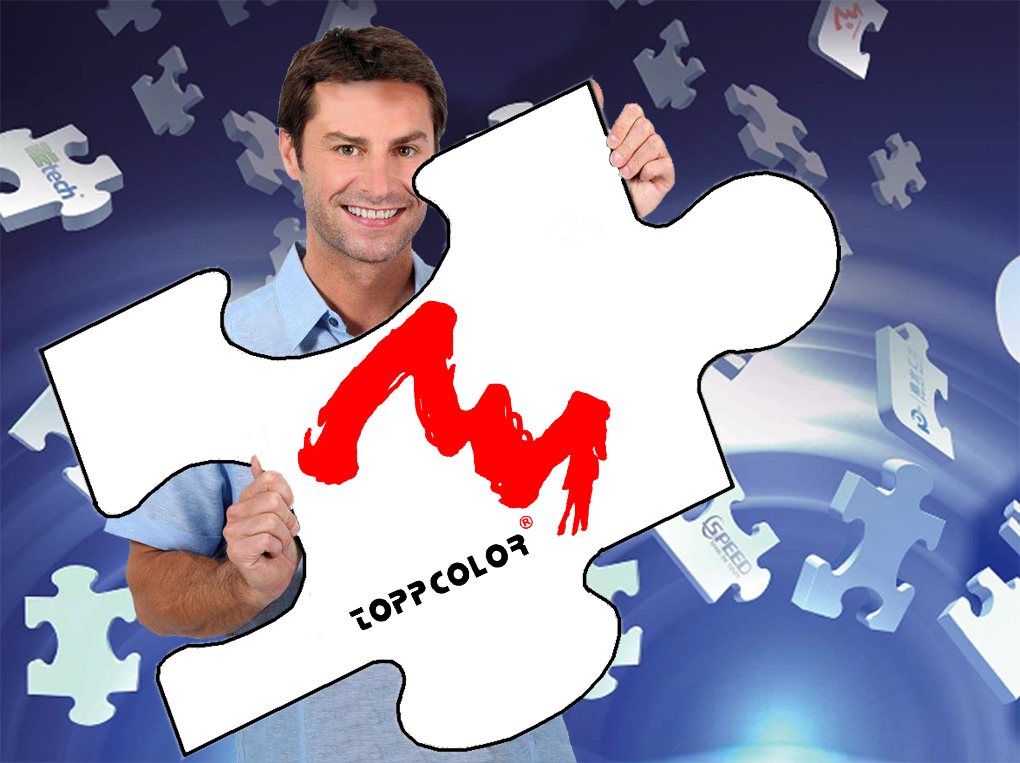 In 2008, Zhuhai Topcolor Image Products Inc (Topcolor) was established as a manufacturer and supplier of remanufactured inkjet cartridges.
Joe Lee (pictured below) is sales director of Topcolor and has worked in the aftermarket for more than 30 years focusing on international business particularly in Europe and America—10 of them with Topcolor.
"We have two plants—one in Zhuhai and the other in Beihai—which occupy 22,000 m2," said Lee who comes from Hong Kong.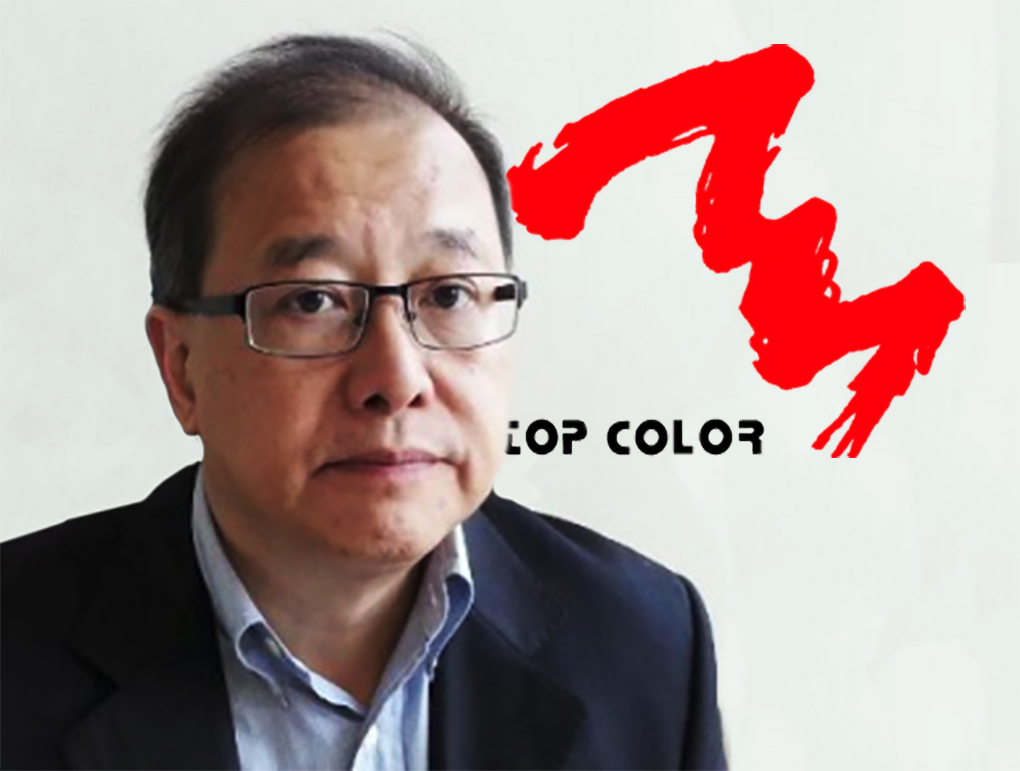 Lee enjoys introducing the modern Topcolor factory to worldwide customers, "We have a high-standard, recycling system for every single cartridge," Lee explained.
"Nowadays remanufacturing is an industry that is highly certified and licensed, but it means Topcolor can continue to focus on the long-term development of its remanufactured inks!"
---
Speed: first licensed importer in China to remanufacture ink cartridges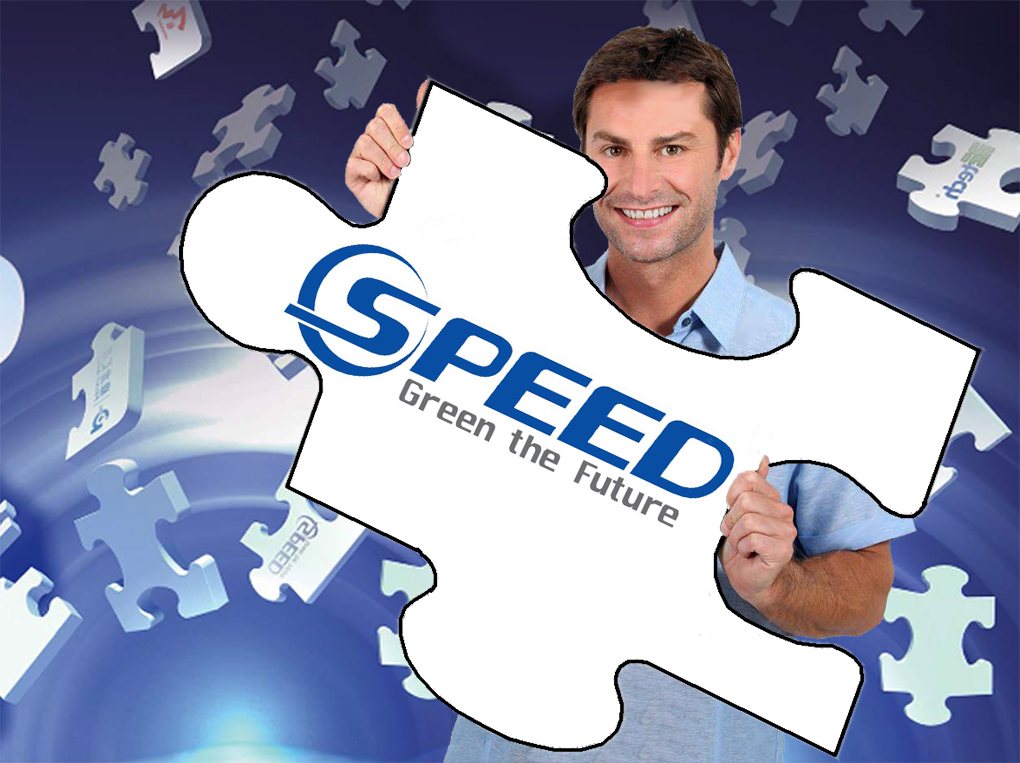 "We were founded in 2001 as a pioneer in remanufactured inkjet cartridges and started production in 2003 in Shanghai," said Benjamin Young (pictured below), co-founder and General Manager of Speed Infotech Holdings Limited (Speed).
"It took us just five years to become a leading inkjet remanufacturer in China." In 2013, the decision was made to shut down the 10-year-old factory in Shanghai and move everything to Beihai. "60 large trucks travelled 2,000kms to transport all the machinery across the country," Young reminisces.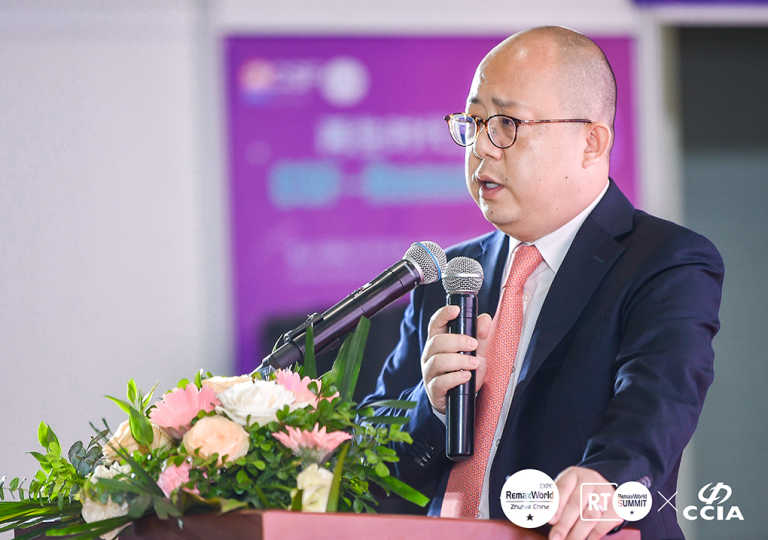 Then, in 2015, Speed was the first to gain a license to import used inkjet empty cartridges into China. Gaining this importing license set a new standard within the Chinese industry. In this way, Speed raised the industry bar, especially with remanufactured products in China.
Today, Speed joints the Hubei Dinglong Group as an essential part of the group's supply chain. "We closely work with Chipjet and other component supplier factories in the Dinglong group and this enables us to develop better products and solutions for our customers."
According to Young, joining Speed up with Dinglong is like aerial refuelling. "We do not need to stop. We can provide consistency and reliability for our customers. This allows Speed to remain focused on our markets and to continuously create value for our customers."
---
Chipjet: innovative, reliable developer of cartridge chip solutions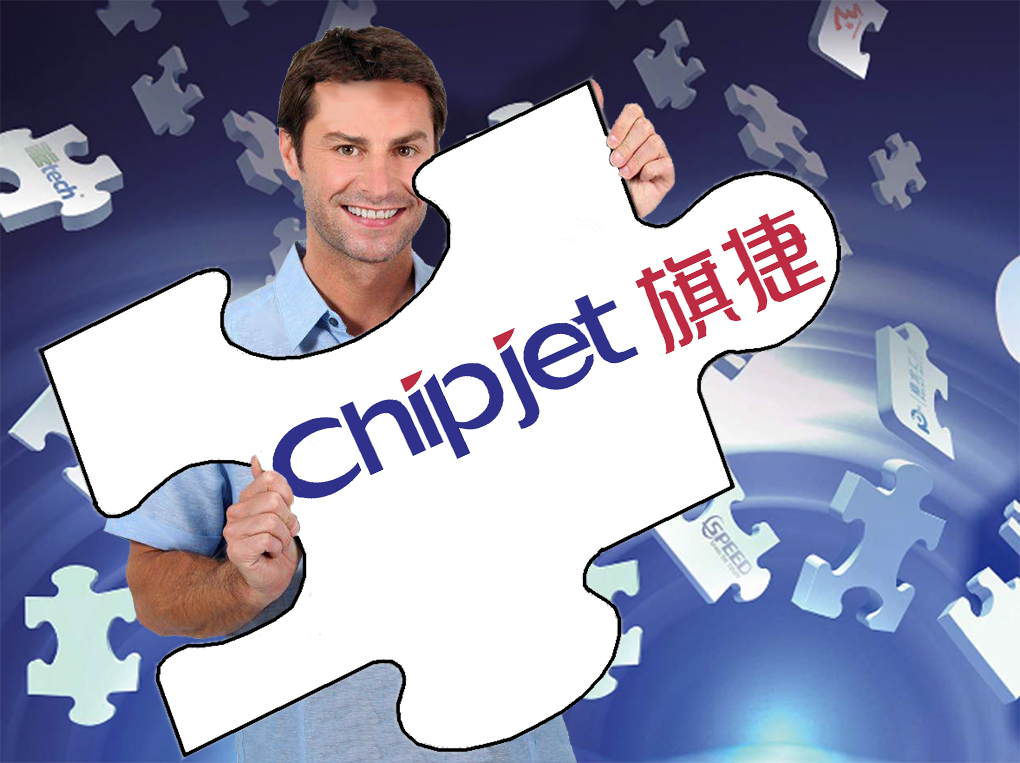 As a young and brilliant tech company leader, Martin Wang (pictured below) has never slowed his pace for moving ahead. His goal is to lead Hangzhou Chipjet Technology Co., Ltd. (Chipjet) to become a first-class chip solutions provider, professional design house and a trusted partner.
Founded in 2007, Chipjet focuses on the design, development and production of printing consumable chips which possess the company's independent intellectual property products having achieved 280 patents.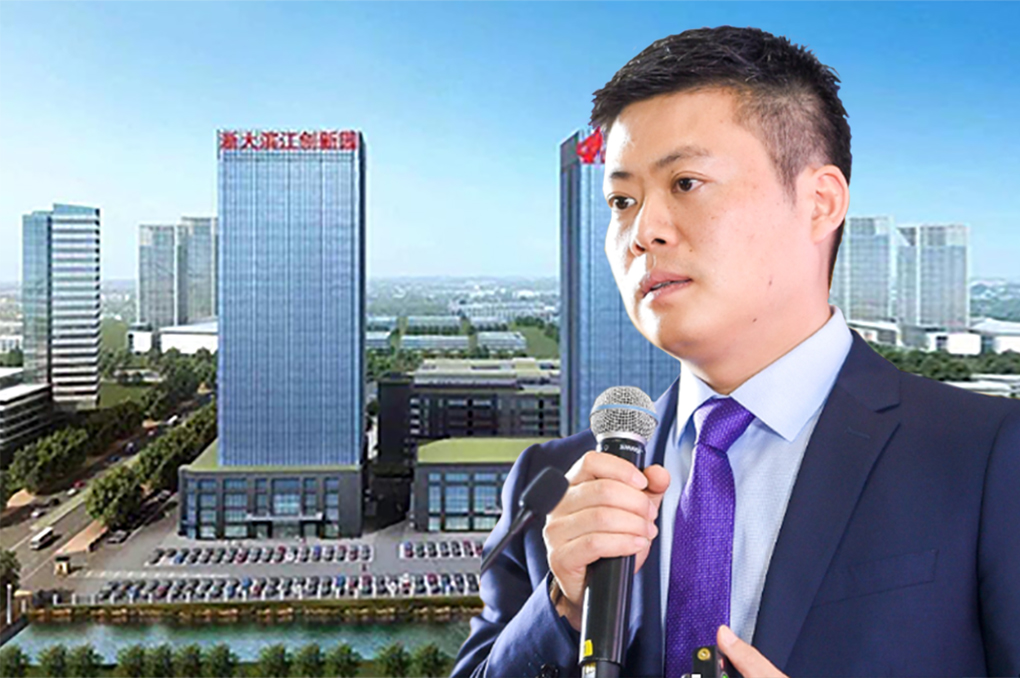 "Based on the values of innovation, effort, excellence, and win-win, Chipjet will consistently pursue breakthroughs and innovations in technology, management, service, and product quality," Wang said. "We strive to fulfill the responsibilities and obligations as an industry leader we have become."
Chipjet claims it can actively meet market and customers' needs and continues to invest in being a first-class chip solutions provider and trusted partner and a vital partner and supplier to others in the Dinglong group: successfully piecing together the big picture.
---
Printwell: delivering choice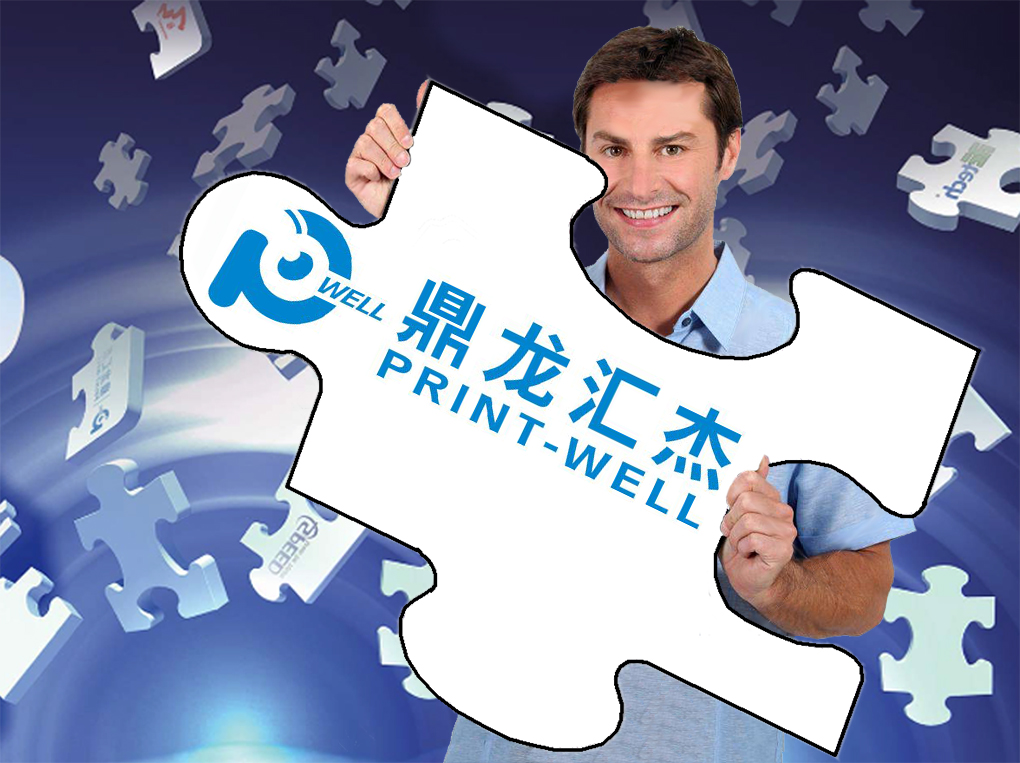 Paul Dong (pictured below) is the sales director of Dinglong Printwell Technology (Printwell). This is a new enterprise for the Dinglong group and was established in 2019 with a wealth of experience gathered from Dinglong subsidiaries. Printwell focuses upon manufacturing compatible, new-build inkjet cartridges.
"It's all about giving choice," Dong said. "We are delivering a choice." According to Dong, the compatible new-build inkjet segment market is monopolized by a small few and he wants to position Printwell as a quality manufacturer that provides choice for global customers.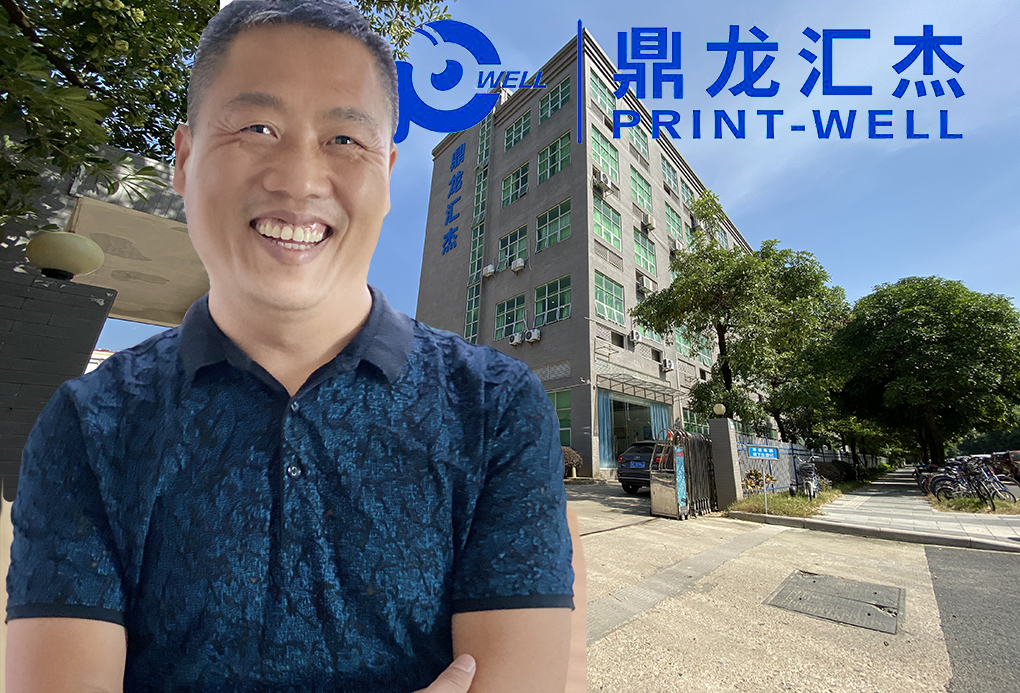 "I have been in this business for ten years and the factory I have helped to establish covers 10,000 m² with more than 200 experienced workers," Dong added. "Our customers are already benefitting from the fully automated production lines, higher efficiency and stable quality control that cannot be provided by human labor production lines."
"One reason for Printwell's rapid growth is the support we get from other parts of the family." Dong pointed out. "Our parent and sister companies provide the injection moldings, the chips as well as other key materials. You have no idea how good it is to be part of the mature, reliable vertical industry chain within the Dinglong group." Successfully piecing together the big picture.
---
Related:
Successfully Piecing Together the Big Picture
Comment:
Please add your comments below about this feature article, "Successfully Piecing Together the Big Picture." Or join the conversation on LinkedIn social media.
https://o1.rtcdn.net/uploads/2021/04/Dinglong-Puzzle.jpg
728
1020
David Gibbons
https://o1.rtcdn.net/uploads/2020/07/RT-logo-old-big-old-jiazi-3.png
David Gibbons
2021-04-26 16:35:38
2021-04-28 12:13:22
Successfully Piecing Together the Big Picture