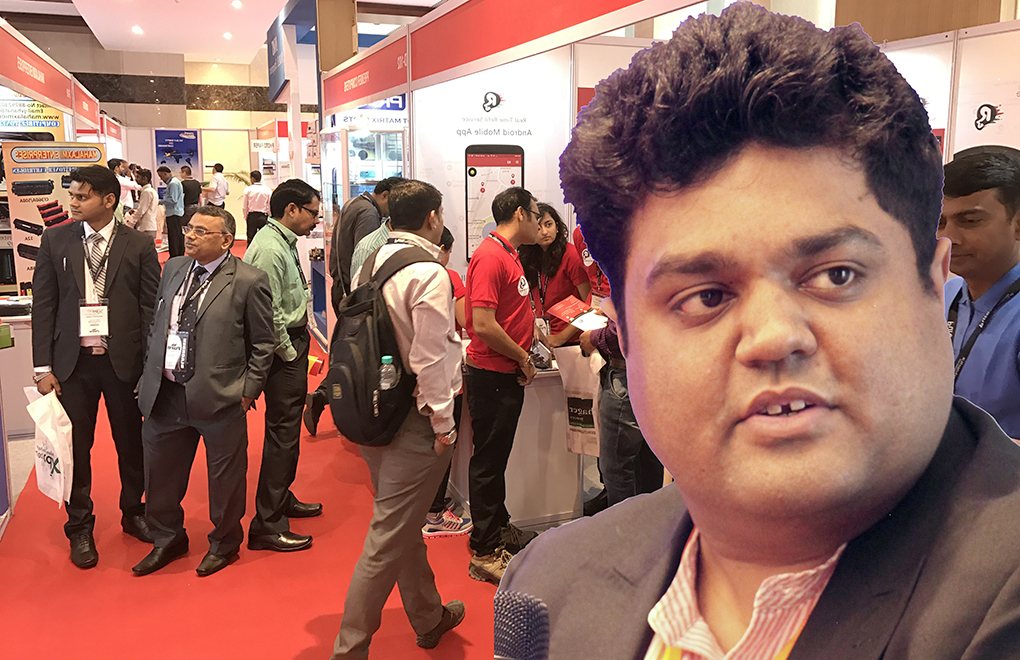 Indian Aftermarket Reacts to Border Clashes with China
Indian Aftermarket Reacts to Border Clashes with China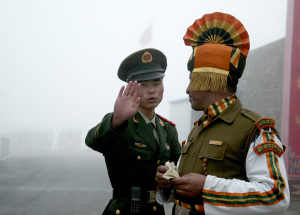 Since May 5 2020, Chinese and Indian troops have engaged in aggressive face-offs and skirmishes at locations along the Sino-Indian border.
Following the Galwan Valley skirmish on June 15 2020, numerous Indian government officials said border tensions would not impact trade between India and China despite some Indian campaigns about boycotting Chinese products. However, in the following days, various types of action were taken on the economic front including cancellation and additional scrutiny of certain contracts with Chinese firms, and calls were also made to stop the entry of the Chinese into strategic markets in India. At the beginning of August 2020, the Government of China's customs data showed that Chinese exports to India had fallen by 25% as compared to the previous year for the same period.
The Indian aftermarket printer consumables market is totally or at least 95% dependent on imports. China is the source for 85% to 90% of India's printer consumables and imaging components as other countries and sources are uncompetitive in the extremely price-sensitive Indian market.
So, all importers (who are actual customers of Chinese manufacturers) know that they have NO choice.
These importers know that they must continue to do business with China and keep importing from their existing vendors as usual, despite the anti-China hysteria in the Indian press and media. The Indian government is discreet and more restrained in efforts to make the Chinese realize that any conflict on its mutual border will lead to repercussions and the costs will have to be paid by Chinese industry and government eventually.
The recent negative attitude towards Chinese suppliers by Indian buyers comes as a direct result of the influence of the media.
Our industry trade channels want to be seen to boycott Chinese products publicly but they knowingly and happily continue to order and import Chinese goods. Or they buy "Made in China" products locally from other importers.
In my opinion, "Made in India" toner cartridges account for less than 1% of total demand in India. Conservative market estimates would not say there is more than 2% or 3%. Even those products that are assembled in India are done so with 100% Chinese-made components even two months after the mid-June border clashes.
The Government of India has placed buyers on notice via its procurement portal stating they must NOT buy any item made in China.
Online markets such as Amazon and Walmart-owned Flipkart have mandated sellers to prominently display on their microsites and webpages the "country of origin" for each item they sell. This is so customers can choose to boycott "Made in China" products should they want to do so. However, so far almost all actual users still prefer to continue to buy lower-priced "Made in China" toner cartridges instead of the higher-priced "Made in India" products which are still not widely available online marketplaces or even in trade resellers.
With most printers and OEM consumables being "Made in China" buyers are looking for every means possible to buy what they cannot do without.
This bias against "Made in China" products, however, is likely to persist even if the two countries reach an agreement on the international border dispute, something which has eluded the two countries for at least last 50 years, despite hundreds of rounds of empowered committee meetings.
The 2Q data shows that imports from China fell 25% mainly due to the pandemic lockdown and economic downturn with no real impact as yet on the bias against "Made in China" products. Chinese companies, however, have lost major existing contracts and government infrastructure project tenders for various reasons that have not been spelt out but is seen to be part of the boycott of Chinese products and services.
Opportunities
Chinese suppliers, however, can take steps to retain their dominance in the Indian market by taking various confidence-building steps.
The huge potential of the Indian market for all "Made in China" products (imports were USD 68 billion in 2019 and the USD 54 billion balance of trade in favour of China) remains.
The most important recommendation I can make is for Chinese exporters is to encourage their large Indian importers to start manufacturing toner cartridges locally in India. These importers can continue to buy all components "Made in China". They will need to offer them lower FOB prices for every component needed for local assembly so that the importers can produce in their new factories "Made in China" cartridges that are preferred by government buyers and many Indian consumers. This will generate jobs in India and allow them to still remain competitive vis a vis imports of completely built cartridges which will, of course, continue to be imported by smaller importers.
The best step is for at least one major Chinese industry leader to establish an Indian company with a large modern factory and manufacturing and assembly of toner cartridges in India for the local Indian market. They can also access the huge lucrative USA market where they currently pay a 25% "Trump" duty thanks to the current USA-CHINA trade war.
The cost of operations in India will be less than 10% of this "Trump" tax. This will help the company which takes such a step a huge advantage and will be a win-win solution for all parties. It will also give it a huge advantage in India where it can be a clear market leader in India where OEM buyers have no alternative brand which they can trust.
India is a good prize to win as it's the third-largest market in the world for toner cartridges (my estimate is at least 2 million cartridge units/equivalents per month as this includes refilling or 20% of total) and OEM market share by volume is approximately 15%. As the brands build trust, sell directly to customers and establish higher actual Max Retail Prices they can become very profitable because customers become willing to pay much more than the benchmark 10% at trade level and even actual user level for the bestselling HP 12A and HP 88A toner cartridges to max 20% at the actual user level of street OEM prices.
Chinese suppliers can also help importers in the given situation by encouraging them to create another brand in the market in addition to their existing brand and the carton for these new brands with distinctly Indian names such as GANGA or TRIVANDRUM or Elephant or Mahalakshmi or Rajdhani can be at the same price as bulk pack cartridges so that actual user easily and willingly perceives this as an Indian product despite being Made in China. This should boost compatible toner cartridge sales at a time when refilling of laser toner cartridges is down at least 50% (and this will decrease even more once prices of bulk toner increase further because of anti-dumping duty now levied on instigation by local toner manufacturers) due to all large companies and government being very strict in NOT allowing outsiders to enter their office due to COVID pandemic fears and mandatory government SOP for opening offices which effectively bans cleaning waste hoppers / refilling cartridges on their premises.
I see this current situation as an opportunity for serious Chinese players to establish a strong Indian operation with ambitious goals and long term plans including a large local factory and Indian subsidiary so as to be seen as an Indian company just as many western MNC's like Hindustan Unilever, Maruti Suzuki, Nestle, Colgate and ITC ( British Tobacco) are seen as Indian companies and they command a huge premium and market capitalization often more their parent company.
---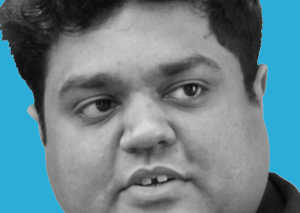 Dhruv Mahajan is RT Imaging World's Regional Partner for India. Based in New Delhi, he has been an international business development manager responsible for the past eleven years developing the aftermarket imaging supplies business throughout the Gulf and South-east Asia regions.
Mahajan is also the International Business Development Manager at Fast Image Products Co—a member of the Huiwei Group—responsible for developing business on aftermarket imaging supplies across the GCC (Gulf Cooperation Council) and SAARC (South Asian Association for Regional Cooperation).
"I know all the key players in this market and I know they are looking for components as well as finished goods for laser, inkjet, copier, wide-format as well as new printer options. There are many medium-sized businesses I know that are also looking to expand their businesses and I am confident of providing support to them all."
For more information please contact him at <dhruvm@zhfast.com>
Want to know more about the dynamic market in India? Read Mahajan's other blogs and articles:
Indian Aftermarket Reacts to Border Clashes with China
https://o1.rtcdn.net/uploads/2020/08/Dhruv-India-Expo.jpg
660
1020
Dhruv Mahajan
https://o1.rtcdn.net/uploads/2020/07/RT-logo-old-big-old-jiazi-3.png
Dhruv Mahajan
2020-08-19 18:13:58
2020-08-24 11:12:19
Indian Aftermarket Reacts to Border Clashes with China