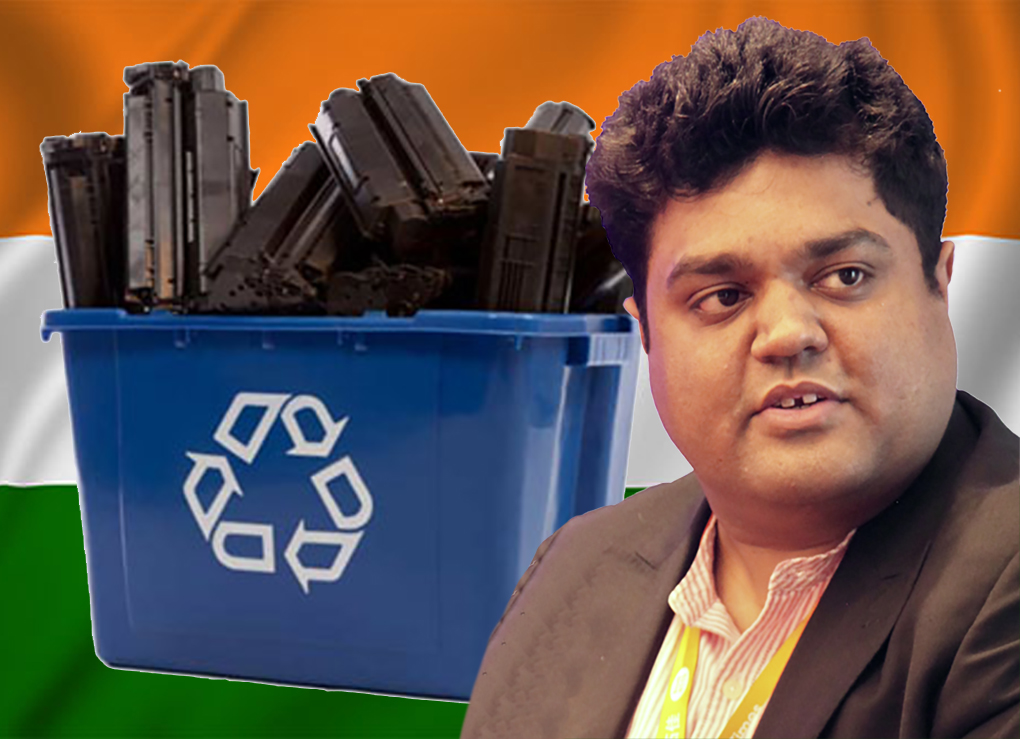 Remanufacturing Printer Consumables in India
Remanufacturing Printer Consumables in India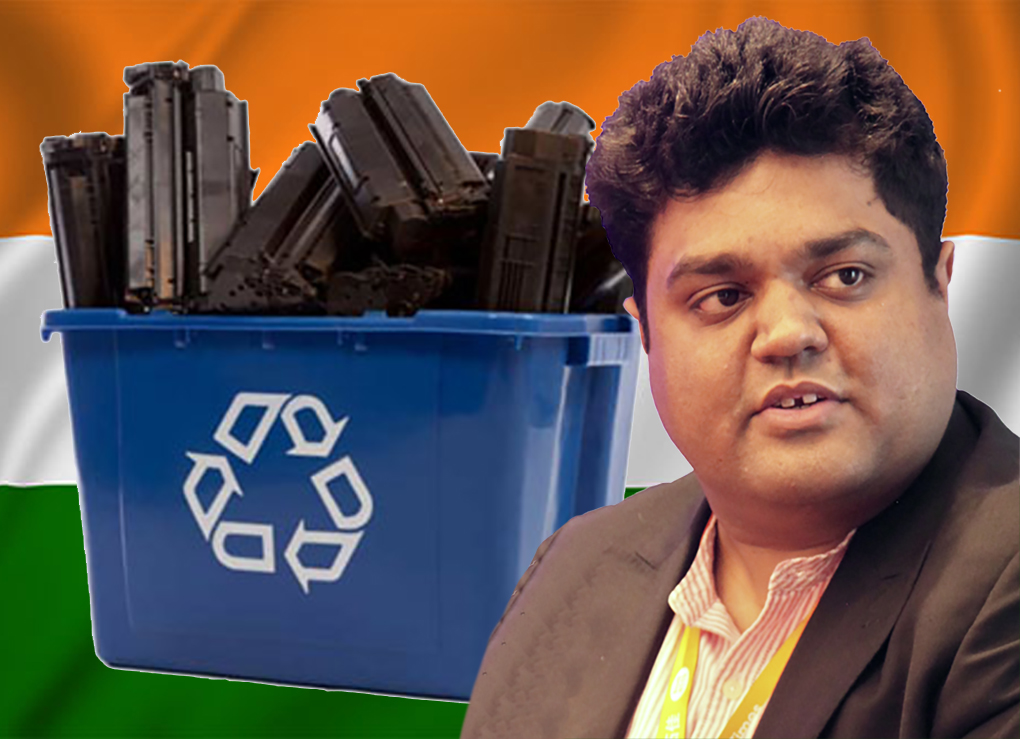 When asked to write about remanufacturing in India I asked myself, "why to write about a shrinking segment of the market today?"
The truth is that new-build compatible toner cartridges imported from China dominate the Indian market with almost 85% share of the total market and OEMs have the rest of the business.
Only a handful of players who have refused to change still remanufacture cartridges in India. Just six years ago reman cartridges accounted for 30% of the total market of approximately 1,500,000 toner cartridges per month.
The 2020-21 financial year ending March 31, 2021, has seen a decline in the use of toner cartridges due to the pandemic and an 8 percent contraction of India's GDP. More than 300 major remanufacturers now also sell new-build compatibles or only sells imported cartridges having shut their reman toner facilities in order to compete and survive. Today, I estimate remanufacturers have less than two percent of the total industry and manufacture between 20,000 and 40,000 cartridges per month.
Reman has become a quick-fix solution for end-users using the very latest printer models where compatible toner cartridges have not been launched waiting for the development of chips.
The OEMs all use a strategy where they frequently launch new models with minor changes to preserve their market share and profits.
Made in India
The Indian government is now making it mandatory for all government and public-funded organizations to procure everything they use through a central exclusive procurement portal www.GeM.gov.in This sector consumes about one-third of the total market, including printer consumables.
This is part of the incentivizing policy for products "Made in India" and also a strategy to be less reliant on products "Made in China." Many sellers to the government are scrambling to restart their old factory facilities to remanufactured toner cartridges that qualify for brand registration as "Made in India."
However, the government is yet to release the fine policy details for "Made in India."
In the event reman cartridges are kept out of the yet-to-be-finalised policy, then those targeting sales to government users will have to set up a factory for assembly of new-build toner cartridges just like the factories in Zhuhai and across China. I know a few factories that have started to manufacture "Made in India" toner cartridges and this trickle could quickly become a torrent.
Refilling
In India, there is also a very large and prevalent cartridge refilling industry. There are about 100,000 refillers spread across the nation and present in every town. It is correct to say that India has a very large remanufacturing service business and also a very small remanufacturing industry for aftermarket printer consumables.
The cartridge refillers have very loyal customers who refill each cartridge to meet the requirements of each individual customer, each of whom has differing expectations of quality and price. These refillers should be seen as mobile remanufacturing units as many visit the customers' premises on a periodic basis to fill all the empty cartridges.
Thanks to the pandemic, many organizations stopped the refillers from visiting their offices. This due to the COVID ban on all visitors as well as the reduced demand for printing in most offices. Refillers have responded by collecting empties from the customer or third parties and refilling the required cartridge SKUs in their homes/factories and delivering refilled cartridges to their loyal customers. These refilled cartridges or "custom rebuilt cartridges" are usually sold at a premium to the end-users. With market prices of new-build compatible cartridges decreasing, refillers in the past year are finding it more profitable to sell these cartridges using their own branding to their loyal customers. The more dynamic refillers are now happy to be seen as scaled-up businessmen who don't have to get their hands dirty with toner to earn a living as a refiller.
Another hurdle for both refilled and fully remanufactured cartridge Indian businesses are the very substantial toner tax increases announced by the government on imported black bulk toners. This was in response to lobbying by India-based toner manufacturers claiming toners from China and Malaysia were being dumped in India at very low prices. This has increased the cost of locally "Made in India" reman and refilled toner cartridges. At the same time, no levy was placed on finished toner cartridge products, including the new-build compatibles.
The trend is clearly visible. New-build compatibles from China will continue to increase their share in business until the "Made in India" toner cartridges find a business model to become profitable. This can only happen when Indian entrepreneurs establish factories to cater to both local customers and global demand. ■
** This article appeared on page 35 of RT ImagingWorld magazine which can be downloaded free.
---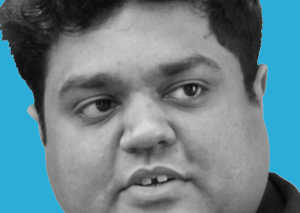 What are your thoughts about Dhruv's opinion, "Remanufacturing Printer Consumables in India."
Dhruv Mahajan is RT Imaging World's Regional Partner for India. Based in New Delhi, he has been an international business development manager responsible for the past twelve years developing the aftermarket imaging supplies business throughout the Gulf and Southeast Asia regions.
"I know all the key players in this market and I know they are looking for components as well as finished goods for laser, inkjet, copier, wide-format as well as new printer options. There are many medium-sized businesses I know that are also looking to expand their businesses and I am confident of providing support to them all."
Mahajan is the International Business Development Manager for OCT Imaging responsible for the Gulf and Southeast Asia regions. Mahajan is partnering with RT to bring VIP Expo one day intensive events to cities in India each year. The OCT Imaging factory in Zhuhai has manufactured printer cartridges and distributed Mitsubishi drums and toners since 2011.
For more information please contact him at <dhruvm@oct-imaging.com>
Want to know more about the dynamic market in India? Read Mahajan's other blogs and articles:
Remanufacturing Printer Consumables in India
India Will Soon Bounce Back with a Vengeance
Comment:
Please add your comments below about this article, "India Will Soon Bounce Back with a Vengeance."
https://o1.rtcdn.net/uploads/2021/07/Dhruv-Mahajan-recycle-printer-cartridge.jpg
739
1020
Dhruv Mahajan
https://o1.rtcdn.net/uploads/2020/07/RT-logo-old-big-old-jiazi-3.png
Dhruv Mahajan
2021-07-02 13:42:48
2021-10-08 14:26:20
Remanufacturing Printer Consumables in India