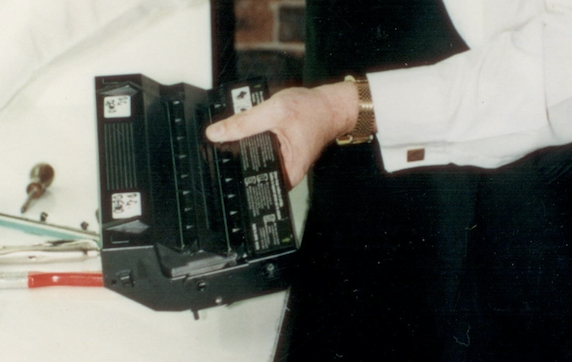 The Birth of A New Industry
The Birth of A New Industry
Who was the first cartridge remanufacturer? Many have made the claim that they "alone" started the remanufacturing industry. Some say in 1988, 1989 or even before, but alas there are no prizes for being first in this game. More importantly, are any of them still around? If so, I take off my hat to them.
For argument's sake, let's agree that the cartridge remanufacturing industry started around 1990, which seems to be around the time that companies like ICMI and Coates Brothers produced the first really good monochrome toners. That was a critical first step.
Fuji rolled out the first replacement organic photoconductors distributed by Copylite Inc. and all of a sudden you had what you needed to do a half-decent job remanufacturing HP's SX cartridge. Its forerunner—the CX—was full of issues and not a major success for Hewlett-Packard (HP). However, later, as products were developed, the aftermarket was able to remanufacturer the CX, also with good success.
But it was the SX that put the imaging aftermarket on the map. At one time, 80 percent of all laser printer placements used the SX-type cartridge. That allowed the aftermarket to get up and running once it mastered that one cartridge.
Something unseen, unsaid but intuitively understood by those around in the early 1990s fostered an energetic frenzy of activity by those that saw the potential. It was a time for the environment. Eco-friendly ideas and, of course, a need to save money, that became driving forces for the aftermarket, first in the U.S. and later in Europe. The rest of the world followed.
The model of collecting used, spent laser cartridges and refilling them for reuse was good for the environment and good for the customer, and the margins were great. A fledgling, profitable industry expanded and matured.
Today, of course, we are plagued with acrimonious lawsuits for patent infringement claims, chips that threaten the continuing existence of the industry, and the might of the Chinese, who dominate the industry. The imaging supplies aftermarket has been deliberately targeted by China as one in which they want to be number one and no doubt will be number one.
In these pages, we have regularly discussed the consolidation of the industry, the changes that it brings and the need to diversify. Somewhat typically, much of the aftermarket has left it until far too late to wake up to the changes and now decry the new competition as"unfair," selling "cheap clones" and declaring that "everything coming out of China is illegal." That is naturally untrue, but it does underline the desperate nature of some who have long buried their head in the sand who now suddenly awake with a fright, startled and worried about the future.
At the recent conference and expo held in Cairo, Egypt, it surprised me how many conversations I had with veterans of this industry, now planning their exits since they believe the opportunities have evaporated under the Chinese onslaught. Maybe they are right, maybe its time to get out. But to do what?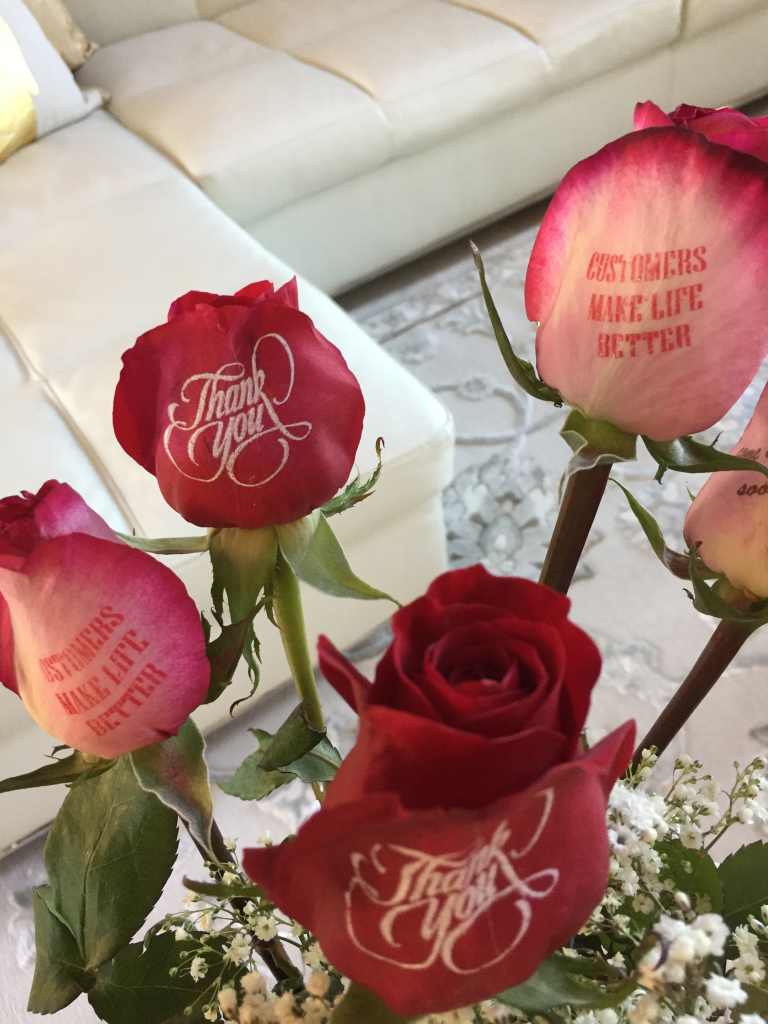 What if I told you that another new printing industry is well on the way to becoming established? There are no OEMs, no chips, no Chinese "clones" and there never will be. The profit margins are fantastic and the opportunities are endless.
In a world where every shopping center looks the same, there is a thirst for something different, for something more personalized. Printing personalized messages, phrases, monograms, photos, pictures, corporate logos and much more onto live fresh roses and flowers opens up a whole new marketplace that is already worth $20 billion a year. Event planners, weddings, funerals, proms, birthdays, anniversaries, corporate customers, hotel chains, retail stores are just some of the endless opportunities.
"Wow, I have never seen anything like that before" is a typical reaction. Marketing executives love its potential. There is no competition, no OEMs, no chips, no lawsuits, and no backstabbers. It offers outstanding profit margins and transcends every language in every corner of the world. Magazines, trades shows, production equipment, new technologies, new business models and more availability from new startups will come for sure. It is the birth of a new industry, just like 1990.
---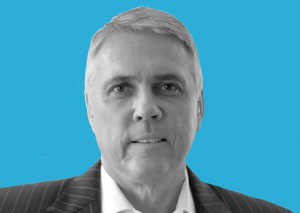 Steve Weedon is an award-winning CEO who has held senior management positions at various OEMs as well as Katun Corp and SCC. He is the Chief Executive Officer of Print-Rite Europe Limited, Print-Rite Pelikan GmbH Germany and Print-Rite Pelikan SAS France.
He was the original founder of The Recycler Magazine and of trade shows in Europe. He also established Static Control's Worldwide Subsidiaries and relocated to the US to become executive vice president. Weedon headed up the global Cartridge World network after it was acquired in 2016. He can be contacted on LinkedIn.
Weedon is a popular columnist in RT ImagingWorld Magazine and speaker at RT Summits and events. You can read his other blogs:
https://o1.rtcdn.net/uploads/2017/06/Birth-of-a-new-industry.jpg
362
572
Steve Weedon
https://o1.rtcdn.net/uploads/2020/07/RT-logo-old-big-old-jiazi-3.png
Steve Weedon
2017-06-08 10:28:36
2020-06-22 10:23:40
The Birth of A New Industry