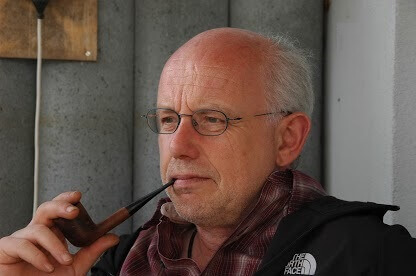 Alfred Wirch (pictured) joined the industry in 1980 at Pelikan and was running the business there until the merger with Nu-kote in 1995. The newly merged company wanted to develop in a different direction, so Wirch left the business to set up Peach in 1995 taking with him a number of former Pelikan colleagues.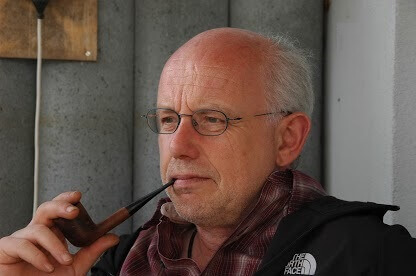 His longevity in our industry gives him a rare perspective as he is one of only a few of us left in the so-called "aftermarket" that remembers the days before the OEMs sought to control the supplies businesses for their devices. When we consider this position today it is almost impossible for us to understand why it would be any different. But it was. "Back in the day, the OEMs came to OUR industry for their supplies. There was no aftermarket." There were manufacturers of typewriters and printers. And there were manufacturers of supplies—predominantly ribbons and other ink carriers. Both groups of manufacturers had a mutual dependency. The hardware players needed supplies and the supplies guys needed the hardware guys. Wirch remembers the days when the OEMs as we call them now, came to the likes of Pelikan and Nu-kote to source their supplies.
One of the early milestones of Peach was setting up the manufacturing operation in Prague in 1996. In 2005, Peach set up a joint venture (JV) in China with a major operator in the office products market. Looking back now, Wirch can see how ground-breaking this was. Peach was the first major player in Europe in our industry to begin manufacturing in China. As well as providing Peach with a range of stationery products, the JV partner was able to leverage its manufacturing expertise to produce inkjet cartridges.
Dawson: What are the key services and products you currently offer?
Wirch:  Peach operates only in Europe and focusses mainly in the DACH and CEE countries, which is logical given its locations. With its head office in Switzerland, manufacturing in the Czech Republic and with additional distribution facilities in Germany, Peach has its strongest presence in those local markets.
The Peach range is built around the hard copy document. Peach delivers toner and ink cartridges allowing users both consumer and enterprise to produce high-quality documents at lower costs than can be achieved with OEM branded supplies. But Peach does not stop there. A range of speciality papers is also available, especially for photo printing. Peach also understands that some documents that are printed may be confidential and so shredding machines are also part of the Peach range. Often documents need to be protected, so Peach offers laminating hardware and supplies. There is still a need for documents to be professionally presented hence the inclusion of binding hardware and supplies in the Peach range.
Dawson: What key messages you want to share with your market?
Wirch:  Peach holds true to the principle that monopolies are bad for consumers and bad for economies. Fair competition is central to the value systems and Peach embodies this. Fair competition is one of the basic building blocks of wealth creation in Western societies and the Peach mission revolves around making sure that consumers have a choice. He references anti-competitive behaviour by both OEMs and certain aftermarket players as being counter-productive for the growth of our industry.
The global development of online sales models is having a huge impact on our industry and our markets. The effect on traditional retail sales is clear for all to see. This trend will continue and the traditional retail business model with bricks and mortar will come under increasing pressure. The internet channel and platforms such as Amazon, e-bay, Aliexpress et al, facilitate sales into Western markets of very aggressively priced supplies from China. This is part of the reason that the traditional European remanufacturing industry is in such decline. It could be argued that the battle between Chinese compatible products and European remanufactured products has already been won and that the new frontier is the battle between Chinese compatibles and the OEMs.
The big question now is: can the OEMs stop the Chinese taking further significant market share? Are the weekly takedowns we read about on Amazon, just a drop in the ocean?
Dawson: How about your local market? What are its strengths, weaknesses and greatest needs?
Wirch: Unlike the USA, Europe is not homogenous. The market is fragmented. Despite the adoption of the €uro we still have different currencies to contend with, not least in Switzerland and the Czech Republic, two of our main markets. Despite the expansion of the European Union (EU), there are still cross-border issues to deal with and of course even within the EU, there are significant cultural differences. This is true even within the DACH territories where Germany, Switzerland and Austria all exhibit different cultures and characteristics. This rich tapestry of cultures can be an advantage as well as a disadvantage when building a successful company. Peach has built teams with multi-lingual capability, most notably, German, French and Italian.
The early value proposition offered by our industry can still be seen today. Don't forget that before Canon came with its CX and SX engines and cartridges, catalysing the onset of remanufacturing, the bulk of aftermarket supplies were indeed new build compatibles, albeit focussed on ribbons and other ink carriers. The main pillar of the value proposition was to deliver enterprises and consumers with a high-quality alternative with a price advantage. That has not changed. The advent of remanufacturing added another benefit which was environmental. The Kyoto protocol of 1997 sparked a mini-green revolution which spurred the remanufacturing industry in Western markets. But as referenced above we have come full circle back to compatibles. This time the price delta between the OEM supplies and compatibles from China is huge. The consequential impact is hitting OEMs harder than they may admit, as well as putting remanufacturing under so much pressure that there are very few players left.
Dawson: How does Remanufacturing gain further leverage and marketing advantage over the single-use plastics used by NBC manufacturers?Wirch: On its own, the remanufacturing industry has very little leverage. However, we may be approaching a tipping point. In September 2019 we saw what could be described as the start of a green revolution. We have seen school students strike and the wave of protests moved from Australia through California to the East Coast of the USA and into Africa and Europe, with more than 150 countries participating. Maybe the whole "No Planet B" Movement and Greta Thunberg will succeed. But it does require real action. The reality is that so far, the EU and European governments are only talking a good game. I saw some statistics recently that 90 percent of the goods we consume have a zero element of recycling and re-use. If the politicians get their act together and bring in tough penalties for all single-use plastic business models, then there will be a rebirth for local remanufacturing.
Dawson: Will the OEMs continue to consolidate? What do you see happening?
Wirch: Today's major OEMs face huge challenges in the coming period. Since the market is no longer growing these OEMs are fighting each other share which is compressing prices and margins. On top of that there is the loss of sales and cash flows from the above-referenced flood of cheap compatibles entering the Western markets from China. So far, the OEMs have not succeeded to stem that tide. This will, for sure, result in further consolidation among the OEMs we know and love. However, it may be that the biggest threat is yet to come. This could be the emergence of multiple new Chinese printer OEMs.
Despite the fact that the market is reducing annually it remains huge and certainly big enough to attract new disruptive entrants from China. I am aware of at least ten up-coming Chinese printer OEMs and we may see a parallel with the market for mobile phones.
https://o1.rtcdn.net/uploads/2020/01/wirch.jpg
276
416
Mark Dawson
https://o1.rtcdn.net/uploads/2020/07/RT-logo-old-big-old-jiazi-3.png
Mark Dawson
2020-01-06 14:01:42
2020-01-06 14:01:51
Life is a Peach!