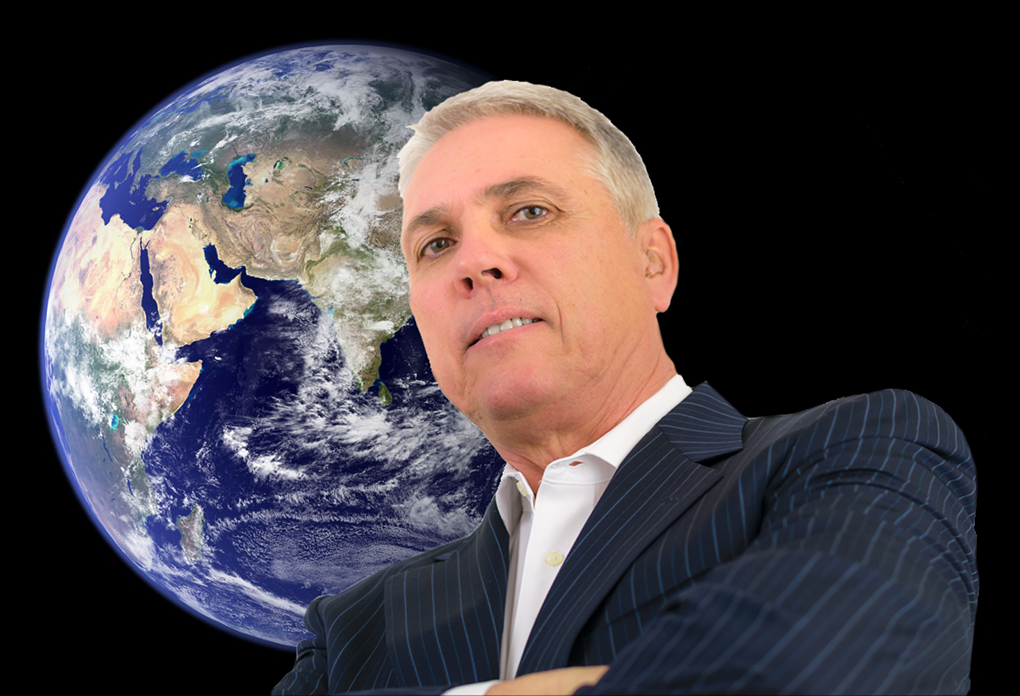 What on Earth is Going On
What on Earth is Going On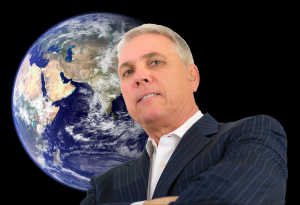 Almost every foundation brick laid by the remanufacturing consumables industry since 1990 has been stripped away, bare. So much has changed and altered that what's left has become unrecognizable and even that seems to be crumbling before our very eyes.
Where have all the remanufacturers gone?
Sadly, in the USA and Europe, many have moved away from the industry because of declining margins and an outdated eco-friendly sales pitch. Cartridge collections and waste costs soar, parts and supplies prices are also up, choice of vendors decline as vendors go bust or just decide to stop manufacturing.
The Bill of Materials (BOMs), in order to fully construct a cartridge, change as survival mode kicks in, corners are cut, quality levels drop and only a few are strong enough to play the game and stay independent.
I attended a recent industry focus event in Brussels. It became very clear that the strategy for European remanufacturers including Turbon, Armor, KMP and WTA, among others, is to lobby the European parliament to support remanufacturing. It could take a decade to push for changes to EU legislation, to develop guidelines and establish current rules that more favorably position remanufactured over new-built cartridges.
I wish them luck, but I left shaking my head. In my view, it must be all about profit and must be all about the here and now if there is any chance for the aftermarket to succeed.
Many remanufacturers have become resellers, giving up the process of collecting or buying empty cartridges and replacing worn out parts and the toner. In order to retain the customer-base, they have moved to a business model where they can buy and sell at increased margins with lower overhead and operational costs. Much of what is sold today is online. There is no opportunity to sell the finer points of saving the planet from plastic bottles in our oceans. The environment is important. I get it. Unfortunately, the eco-friendly messages of the '90s have not changed and very few consumers want to listen. I am all for trying to make them listen, though because there are real environmental issues that need to be dealt with. You won't see me eating my fish and chips on a Friday-night, ingesting micro-sized particles of plastics that my cod has been nibbling on.
Business survival must be paramount and it has always been all about making a profit.
In 2017 the US-based remanufacturing giant, Clover Imaging Group (Clover), published a white paper about remanufacturing being the best and only legitimate aftermarket solution. It was a propaganda piece that disclosed more about Clover's fears than making any solid case that would change a reseller's attitude and approach to making a profit from printing consumables. Its impact was zero. OEMs' distributors and wholesalers have since moved their businesses in search of lower costs and bigger profits, as recently commented by Bloomberg.
Recently, Bloomberg has published several reports about Clover's declining revenues and debt position. We also see OEMs distancing themselves from Clover after it launched its Silver Bullet Program to incentivize resellers to replace HP original cartridges with a remanufactured HP cartridge from Clover.
Clover has also largely controlled the availability and price of empty cartridges for remanufacturing. What appeared at first to be a clever move to capture the used cores market may have been the very strategy that has come back to bite them. Clover's management of empty cartridges allowed them to control the availability and the price of empties. As a result of price hiking, it most likely ignited the frenzy of new-built cartridge manufacturing in China which now dominates markets around the world. The Chinese retaliated by "dumping cheap, patent infringing" imaging supplies into traditional remanufacturing markets. Of course, not all Chinese-made products are like this.
OEMs have changed their business model more times than I can recall. Now it's all about contracts. An OEM now approaches an end-user, takes all the imaging devices in the end-users' business under a contract and saves that end-user a lot of money. In turn, the OEM makes money on locking up the consumables for 5 years with a 97% retention rate at the end of the term. Those machines that already belong to the OEM under their brand are of course no problem. The other devices under the contract, however, need supplies and so the OEM looks to the aftermarket as a vendor source. The OEM with the most contracts wins the game.
What on Earth is Going On
Xerox has split in two. So has HP. Xerox shareholders stopped the planned sale to Fuji Film for around US$6.3 billion because they thought it wasn't enough. Now it is all about shareholders return and perhaps it should have always been. HP has now announced a much closer working relationship with Xerox, which in turn will supply HP with technologies and polymerized toners. HP bought Samsung's imaging division in 2016 for $1.1 billion. Canon must be wondering what the future holds for their coveted relationship with HP. HP has a vision and are in the driving seat.
Lexmark and Pantum are owned by the Ninestar group, which also owns Static Control and Apex Microelectronics, G&G and a network of resellers and other companies influential to the cartridge technology. Static Control changed course in 2016-17 and now focuses on selling finished products. Consequently, more remanufacturers have turned into resellers as a result.
Hubei Dinglong suspended its polymerized toner production lines suddenly over alleged non-compliance issues with local government. Their response is to tell everyone there is plenty of stock, so it won't be a problem. I hope they are right as there is a very small choice for chemical toner vendors.
New-Built Cartridges (NBCs) from China continue to flood the main markets as resellers throw caution to the wind and enjoy the lower pricing. Quality at that price is good enough apparently, but most are patent infringing and pose a great risk to resellers, who for the most part don't seem to care about being sued — until they are sued! Getting sued is a long, painful business and very costly, even if you win. Lawsuits are distracting and stressful, with money, jobs, businesses and sometimes houses, on the line.
Patent Safe Compatibles (PSCs) are not the same as NBC's. They are still new-built but they are also patent safe—they do not infringe the patents of the OEMs. There is no high-cost empty cartridge in the BOM, no freight back and forth and they are available all the time.  Many vendors will tell you their cartridges are "patent safe" and most are willing to give you a piece of paper that says so.
So how do you know who to trust? There are two ways you can tell:
Look at the cartridge. If it's exactly the same as the OEM it's an NBC clone that probably infringes. If it's different than the OEM but performs the same, then it's probably a PSC. The new design is for a reason: to circumvent OEM patents and not infringe.
Anyone capable of making PSCs has to invest in talented people: in-house patent lawyers, design engineers and to provide an infrastructure capable of using the talent in all product development projects from start up.
Those championing the case for remanufacturing as being the safest option tend not to differentiate between NBCs and PSCs as it weakens their entire argument. The truth is not all products made in China are clones, infringing, poor quality, and risky.
Despite PSCs being legitimate and patent safe, another truth is NBC's are replacing remanufactured products in big numbers. Amazon must be fed up having to take down all these products that infringe.
More or Less
What's next? It's safe to say there will be more lawsuits, more companies going bust, more consolidation of companies reducing choice, more parts vendors disappearing and more remanufacturers becoming resellers to end-users. There will be more contracts with end-users and more OEM cooperation with the aftermarket meaning there will be less transactional business and less empty cartridge collections.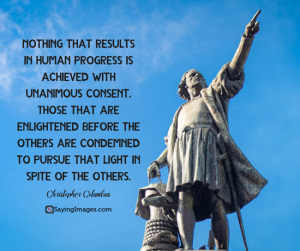 Despite all the changes, threats and weak business models, the aftermarket has a chance to grow beyond the 25% market share it has now—and that's exciting. I predict PSCs will win the day with high quality, endless availability, patent-safe confidence and at better pricing than the reman equivalent.
OEMs are spending billions on print technologies and market positioning. The paperless society is still nowhere to be seen. There are no new imaging technologies remotely close that will affect the aftermarket in what is still an US$80 billion industry.
What in the world IS going on? Progress. You cannot stop progress. Good for some, bad for others, but always an opportunity.
---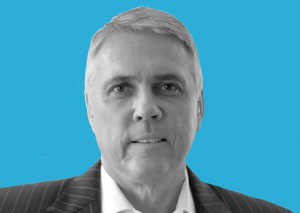 Steve Weedon is an award-winning CEO who has held senior management positions at various OEMs as well as Katun Corp and SCC. He is the Chief Executive Officer of Print-Rite Europe Limited, Print-Rite Pelikan GmbH Germany and Print-Rite Pelikan SAS France.
He was the original founder of The Recycler Magazine and of trade shows in Europe. He also established Static Control's Worldwide Subsidiaries and relocated to the US to become executive vice president. Weedon headed up the global Cartridge World network after it was acquired in 2016. He can be contacted on LinkedIn.
Weedon is a popular columnist in RT ImagingWorld Magazine and speaker at RT Summits and events. You can read his other blogs.
What on Earth is Going On
https://o1.rtcdn.net/uploads/2019/09/What-on-Earth-Steve-Weedon.jpg
696
1020
Steve Weedon
https://o1.rtcdn.net/uploads/2020/07/RT-logo-old-big-old-jiazi-3.png
Steve Weedon
2019-09-27 15:46:07
2020-06-23 11:18:28
What on Earth is Going On