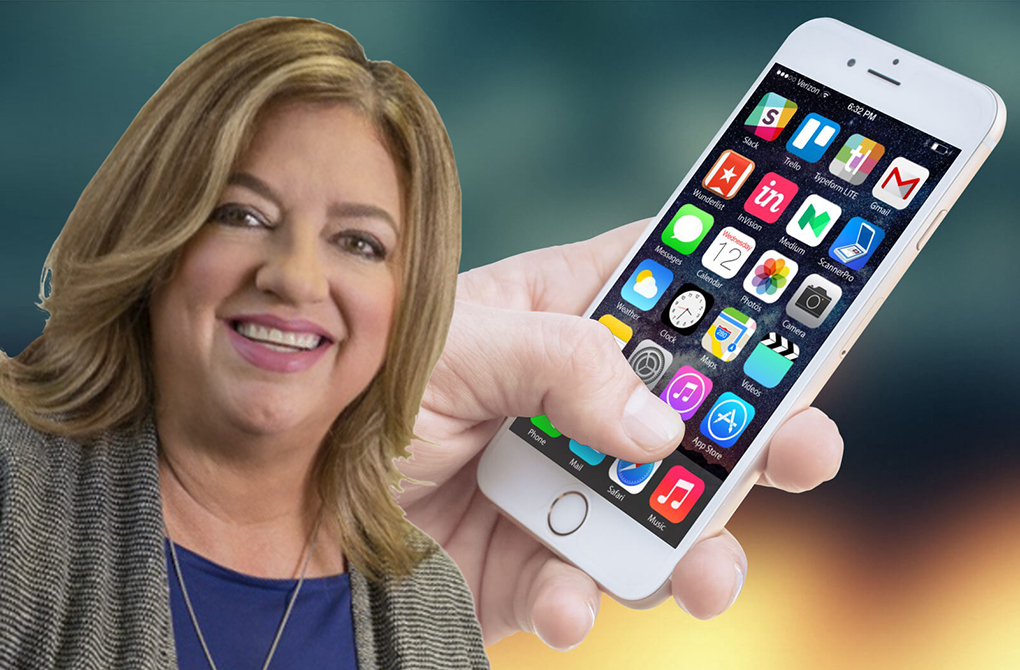 Mobile Apps that Rule for This Judge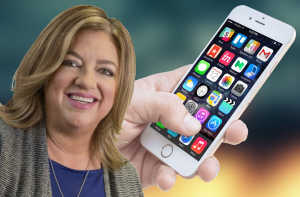 Mobile Apps that Rule for This Judge
I was one of the last holdouts among my friends before getting my first iPhone. It seemed to be much ado about nothing until I begrudgingly joined the fold.
From then on, it was an explosion of discovery as tools that make my vagabond life so much easier and my business administration so much more flexible. These are my favorites, which some may not have yet discovered. There is no longer any reason to be tethered to a printer again, or a scanner, bank or …
The wireless printing function in my mail. I love this App because I can print anywhere, on any continent, as long as there is Wi-Fi. When making arguments, presentations and speeches, I often need a last-minute hardcopy. This little gem lets me print up a storm without being tethered to a PC or a printer.
And because of the function, everyone else can print up a storm. That's great for the industry as cartridges are burned through faster. The paperless office? What paperless office? People still like to read or archive in hardcopy.
Genius Scan. As a journalist, attorney and business owner, I collect cards, receipts, and pieces of paper that are easily misplaced while on the road. Genius scan assures that I never lose them. Even better, as senior consulting editor at RT Media, I need to review and edit what others have written. So from my hotel room, I print the article using App #1, edit away, and then use Genius Scan to scan it back into my phone and send it off to our layout team in China.
Google Translate. When visiting my friends in Asia, Europe, Japan or Latin America, I sometimes end up in a place where my language skills are inadequate. This is where Google Translate has actually perhaps saved my life. Lost on a Zhuhai (China) street, I was able to type into Google Translate, "how do I get to 2021 Mingzhu Road South?" And an accommodating young lady helped me get to the right location. Even better, in Zhuhai, most hotel room signs, remote controls and menus have no English translation. If they do, they are sometimes incomprehensible. Google Translate has saved me from slipping on wet floors, watching Chinese wrestling and ordering duck tongues instead of cooked duck. And again, often-repeated phrases can be printed or saved for repeated use by employing App #1.
HP SmartPrint. This little gem immediately connected with my HP AirPrinter and enhanced the printing options in my Email printing App. It allowed me to alter the sizes of photos, which I haven't discerned how to accomplish in my Email printing App. I could print a photo at any size I chose. I have yet to plumb the depths of this new discovery, but I think I will continue to be amazed.
Print Hammermill. This is a sweetheart printing App. It's an excellent all-purpose printing App that works on all phones, including iPhones, Androids. The Print Hammermill App has been developed to simplify the process of printing directly from cloud storage files and social media platforms on mobile devices. Accommodating Wi-Fi, Bluetooth and USB connectivity, the App can be used in tandem with a wide range of different printer models from the biggest manufacturers and brands. All Office documents, images, emails, attachments and full Facebook albums can be printed efficiently with the help of the App. It's a great "starter" App for your customers if you need one.
PrinterOn. Another one that is not just for iPhone users, it can be a timesaver for Android users and others. Best suited for business travelers, the PrinterOn App allows you to find local PrinterOn-enabled printers using your phone or tablet's built-in GPS system. Locating the closest printer and offering directions to find it can help solve printing emergencies when you are far from home or the office. I am still taking this one for a test-drive in Las Vegas. But once I get it mastered, I can see this as a real gem for finding printers anywhere!
Finally. Any and all Banking Apps. I can now check balances on all my business and personal banking and credit card accounts from anywhere. I can send money from Mongolia and pay the rent from Rwanda. And the must-have bamboo chess set can be purchased from any kiosk in China. Receipts for purchases of tickets can be used as the tickets themselves or printed from App #1. Never again will a lost ticket, confirmation number or receipt require turning back around or missing an event. I actually was able to complete my payroll from China (with a little help from my RT Media friends). If you don't have these opportunities from your bank, you need to transfer your accounts.
---
Tricia Judge has served as the executive director of the International Imaging Technology Council—a not-for-profit trade association serving imaging supplies remanufacturers and dealers—for 17 years. She was the executive editor of Recharger magazine for five years and a lawyer for 30 years. Judge's work has been published in Recharger, Imaging Spectrum and several other industry magazines. She has won critical acclaim for her writing and industry advocacy. She prides herself in having assisted with the preparation of six friend-of-the-court (amicus) briefs and has presented the position of the industry to the US International Trade Commission. Since 2017, Judge has been the Senior Consulting Editor of RT Imaging World magazine and speaks at regional RT VIP Summits and RemaxWorld Expo in China.
Her feature articles:
Her Judge's Ruling opinion blogs:
Mobile Apps that Rule for This Judge
Comments:
You can add your ideas and thoughts on this article, "Mobile Apps that Rule for This Judge" below or directly with Tricia Judge by email.
https://o1.rtcdn.net/uploads/2017/12/Tricia-Judge-phone-Apps.jpg
670
1020
Tricia Judge
https://o1.rtcdn.net/uploads/2020/07/RT-logo-old-big-old-jiazi-3.png
Tricia Judge
2017-12-26 05:45:51
2020-07-09 20:43:00
Mobile Apps that Rule for This Judge